You may recognize the fabrics in this sewing tool caddy, which I made last month at Quilt Camp: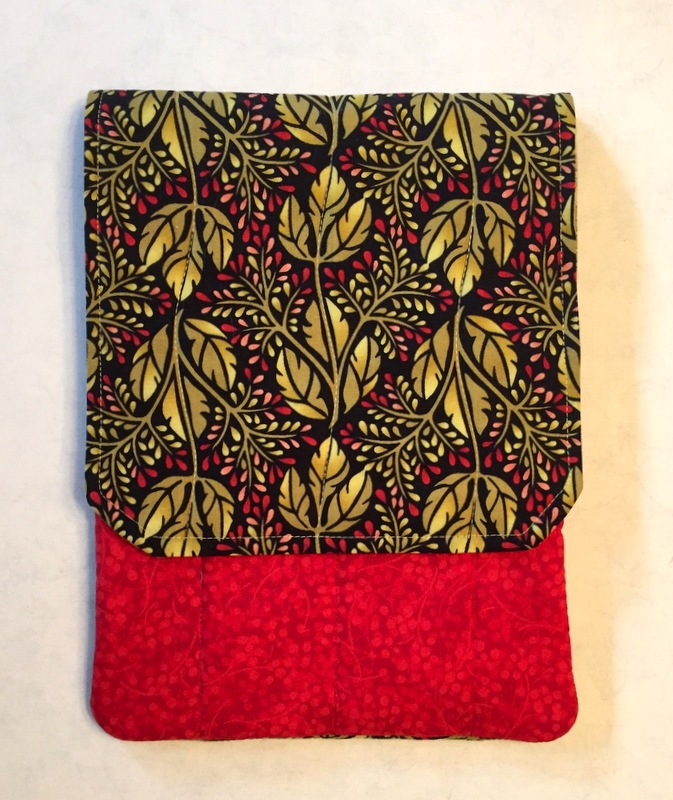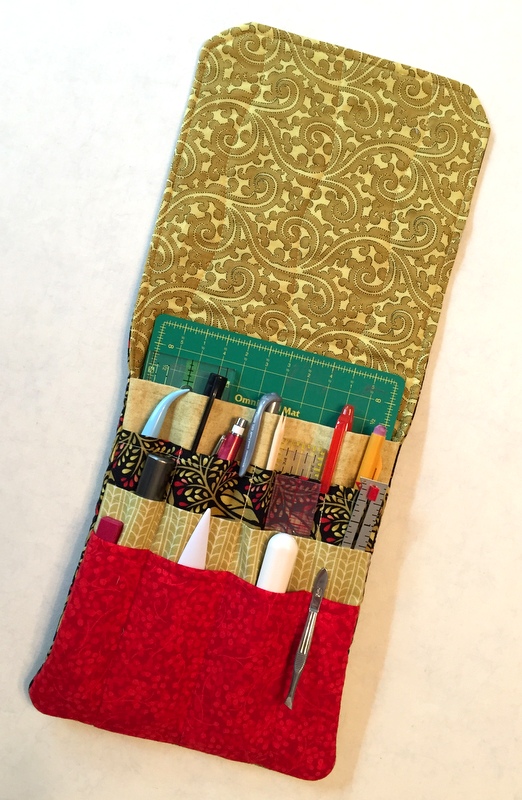 They're the same fabrics used in the Junior Billie Bag I made earlier this year.
The pattern for the tool caddy is Travel Case by Pearl Pereira of p3designs.com. I've made it several times, modifying it the last few times by adding an extra pocket. I keep my tool caddy in an acrylic brochure holder one of my students gave me: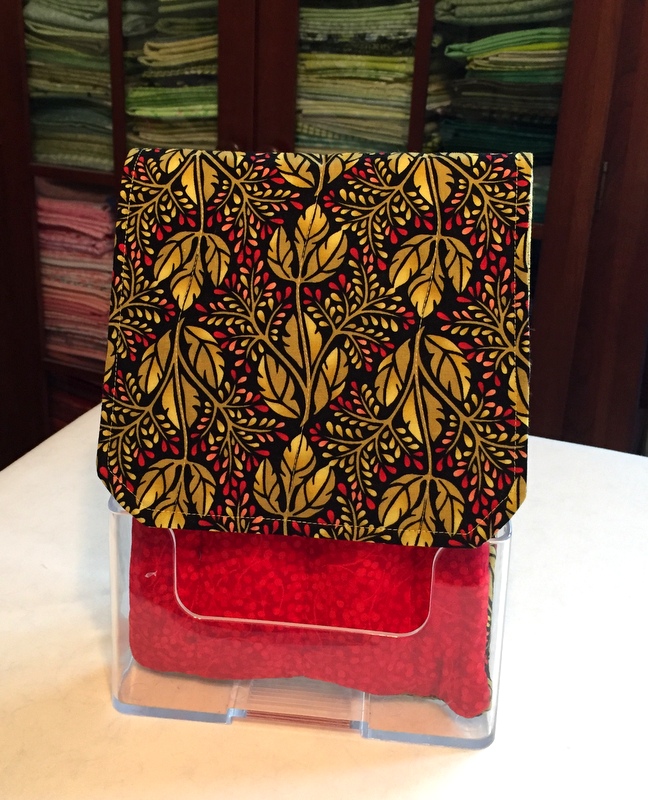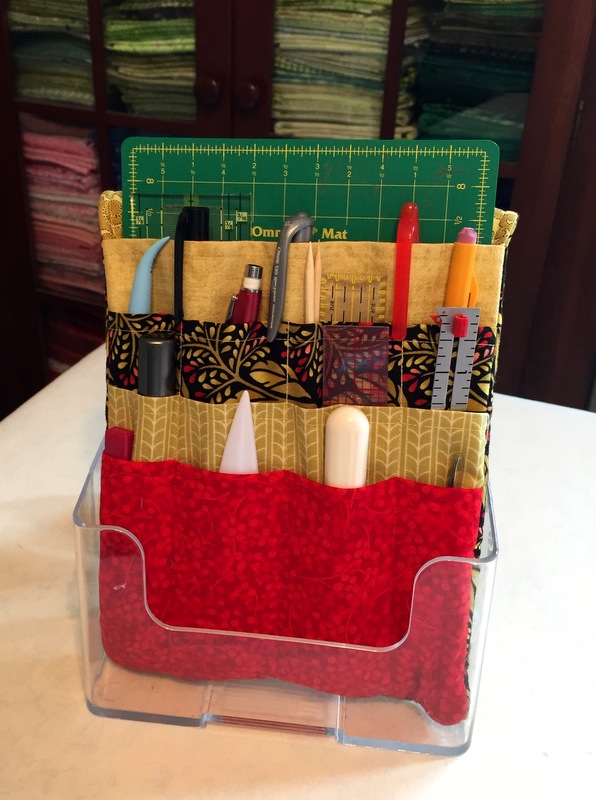 With the flap turned back, all of my smaller tools are right at my fingertips. At the end of a sewing session the tools go back in the caddy. It really does help me keep my sewing room organized.
Having made the caddy, I couldn't help but make a coordinating rotary cutter coat: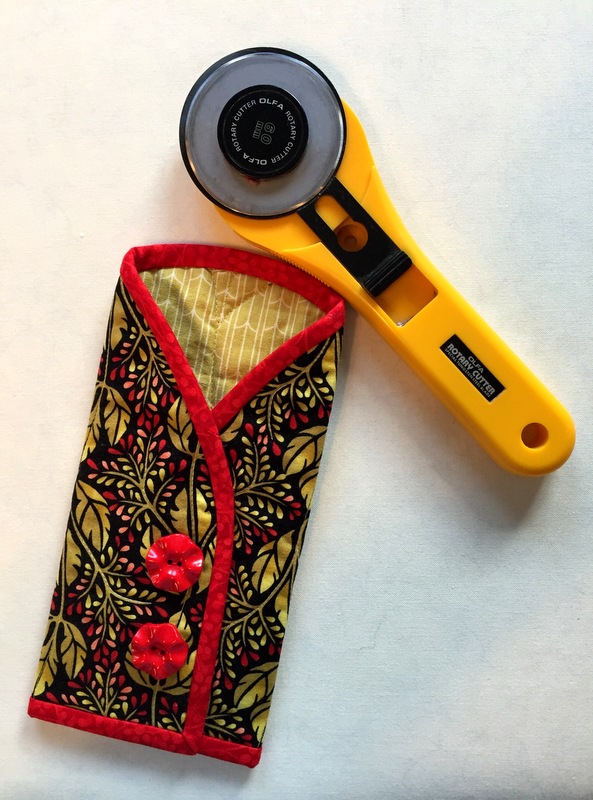 Aren't those vintage red buttons perfect?