Cheryl at Meadow Mist Designs is hosting a Best of 2018 Linky Party, inviting bloggers to highlight their top five posts of last year. It's a fun way to look back over the past 12 months and identify some of the high points.
Finished projects are always high points for me so that's where I'm taking you now, showing you five projects in random order. Clicking on the links below will take you to the original posts where you can read more about the finishes and see more photos.
Number 1. Quilt Finish: Checkerboard Curves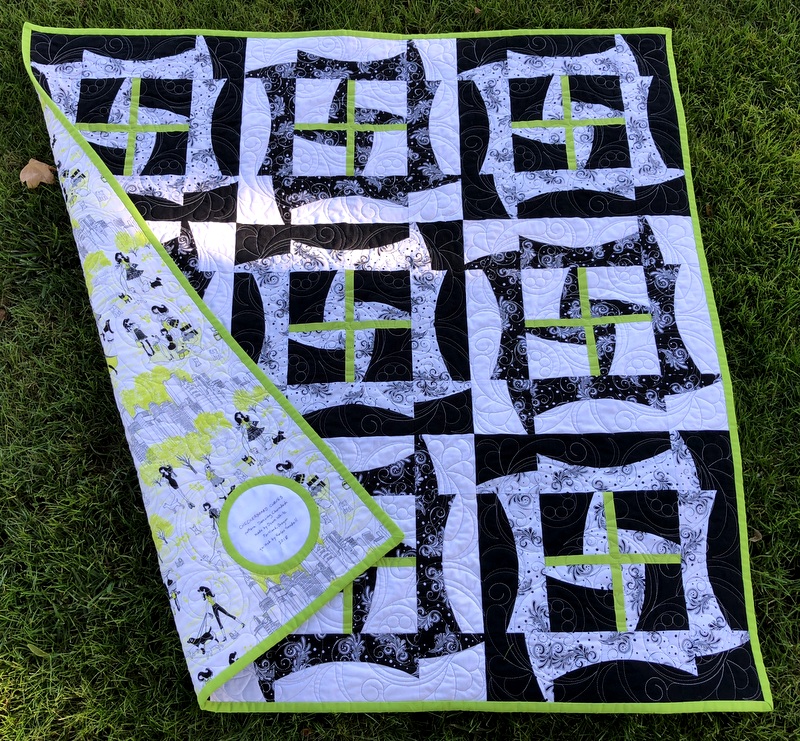 This 44″ square quilt was made from the pattern Dancing Churndash by Jenny Pedigo and Helen Robinson of sewkindofwonderful.com. I've made several quilts using their Quick Curve Ruler; this is one of my favorites.
Number 2. Quilt Finish: Hip Hop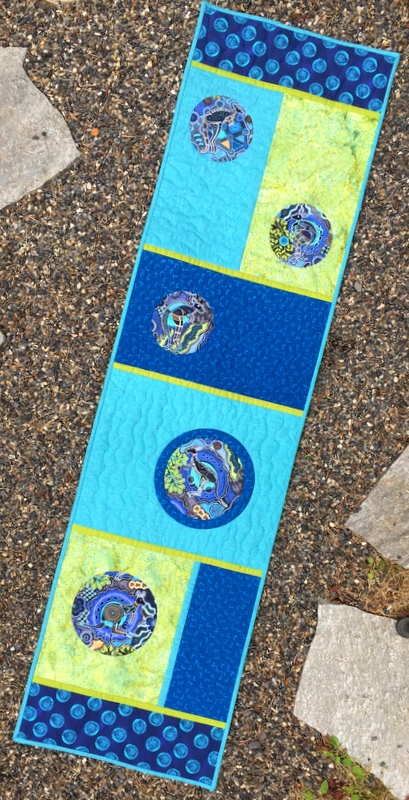 A lively print featuring kangaroos was the inspiration for this wall hanging made using my pattern Full Moon Rising. Finished size: 16″ x 59″.
Number 3. Quilt Finish: Bluebirds for Bethany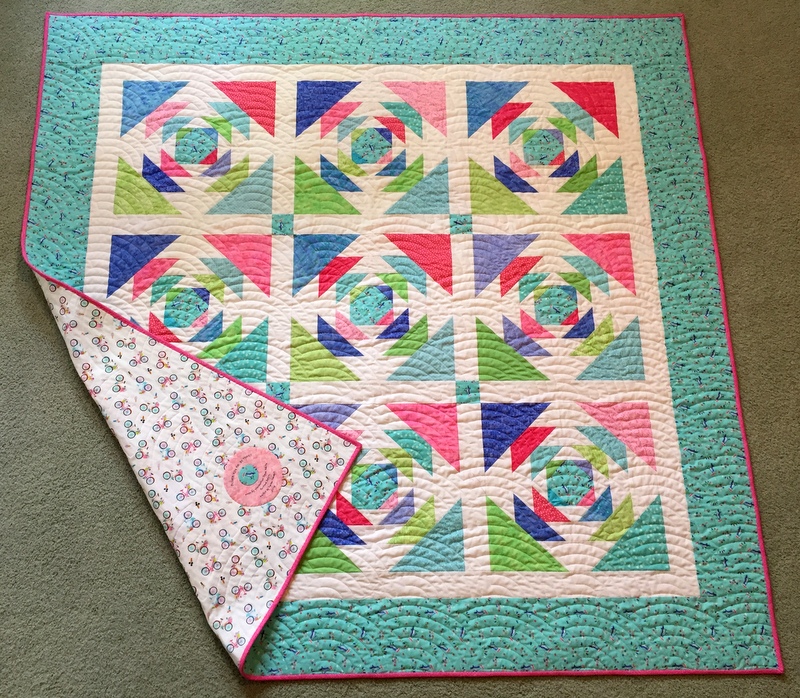 Scraps from another quilt went into this lap quilt for granddaughter Bethany featuring Karin Hellaby's method of making pineapple blocks. The quilt measures 57″ x 58″.
Number 4. Project Finish: Junior Billie Bag #8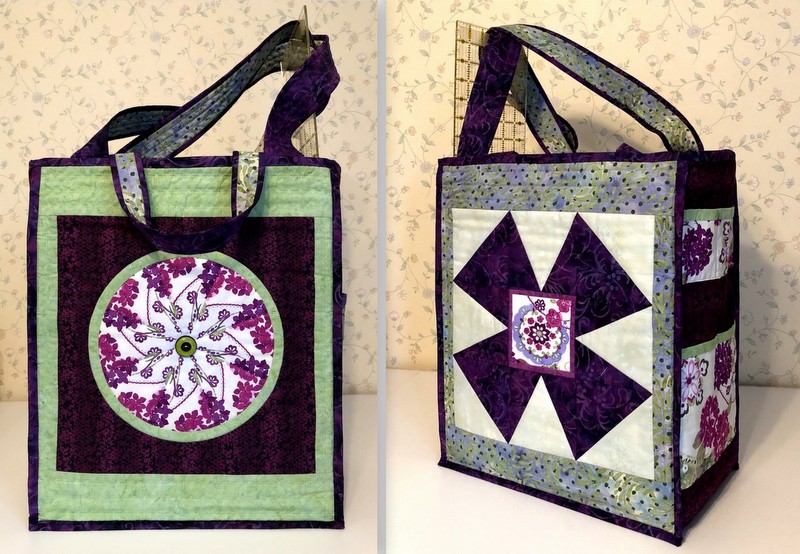 The essential quilter's tote, designed by Billie Mahorney. It's 14″ wide, 17″ tall, and 7½" deep. I've been teaching Billie's design for three years now and make a bag every time I teach a class. This one is a gift for a dear friend.
Number 5. Quilt Finish: Spokesong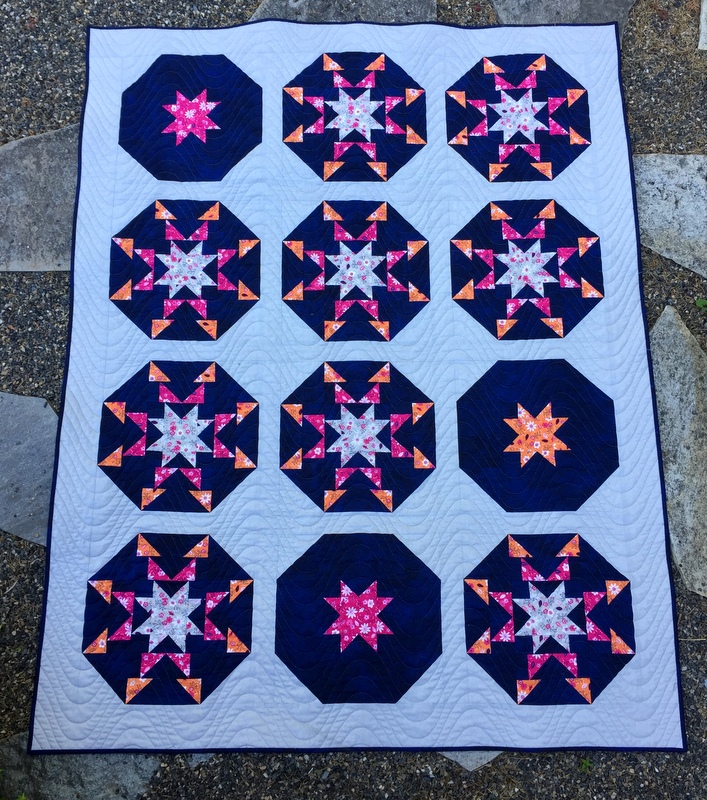 I became quite enamored with Corey Yoder's pattern Idyllic and taught it at a quilt retreat last year. This quilt was my class sample. It's a lively design so I simplified three blocks to give the eye a place to rest. The quilt measures 53½" x 67″.
Joining the Best of 2018 Linky Party has been a useful exercise in reviewing my quilting accomplishments over the last year. I'm also inspired by looking at the work of other  quilters who blog. Take a few minutes right now and join the party! Clicking on the link will transport you right there.