I'm teaching a Junior Billie Bag workshop next month so I had the perfect excuse to make a 12″ test block for one of the front/back panels. I've been wanting to try Margot Languedoc's Star Drops pattern since first seeing her charming design on Instagram last year. She has several patterns I want to make, all of which are pictured on her website, the Pattern Basket.
I bought the pattern and studied the construction. Her block finishes at 6″ so I resized it to finish at 12″. Here are the components of my block ready to sew together: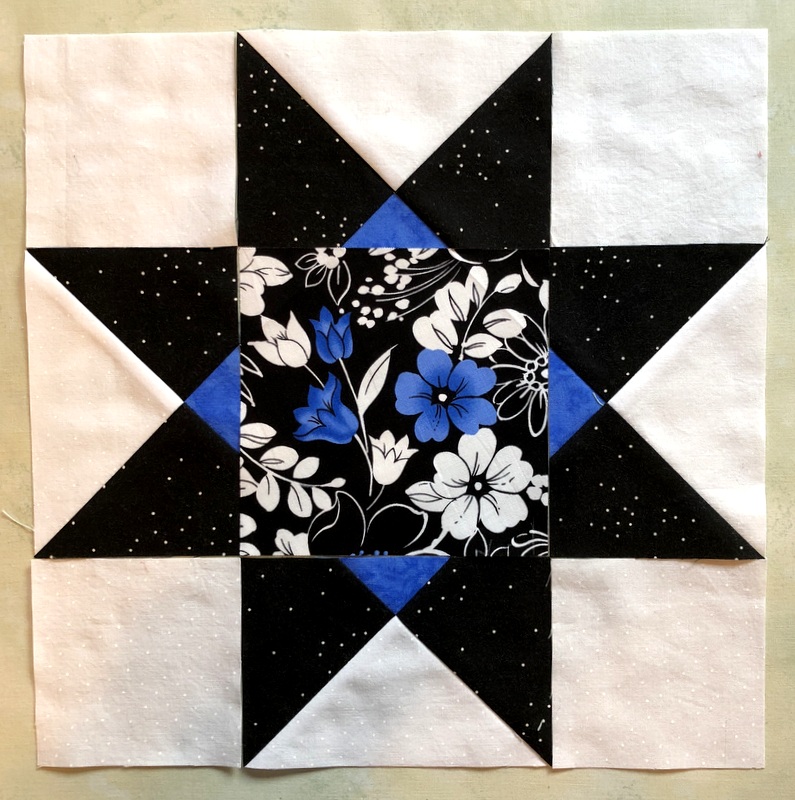 Just as I was getting ready to pin the rows, a thought occurred to me. What would the block look like with eight blue points instead of four? I made a snowball block from the center square using the stitch-and-flip method and wound up with this: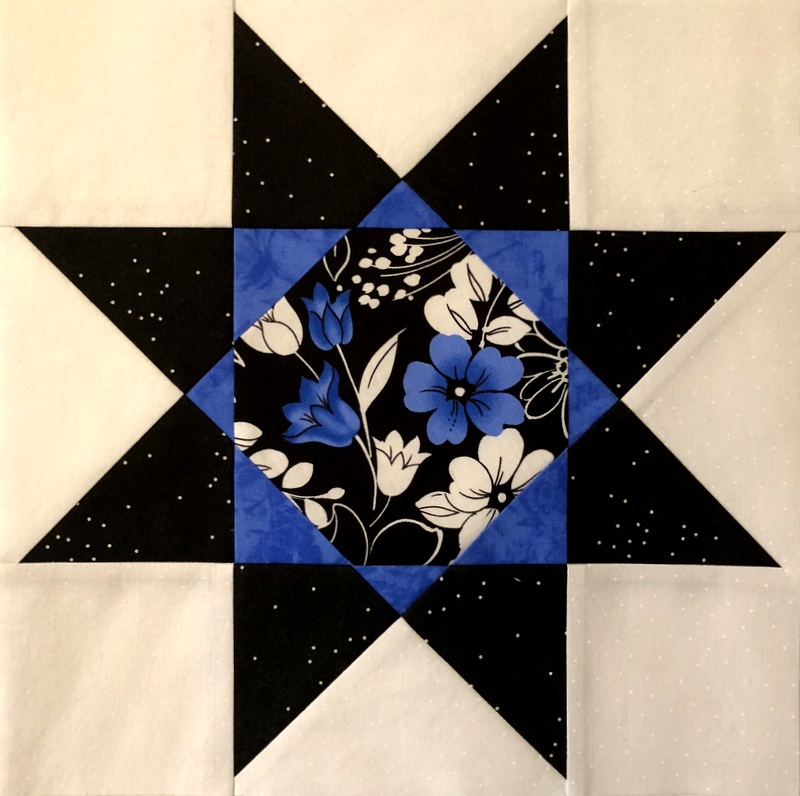 I have double Star Drops! The blue triangles are larger around the center square because the center block is larger than all the other blocks.
As good as the block looks as a square, look at it on point: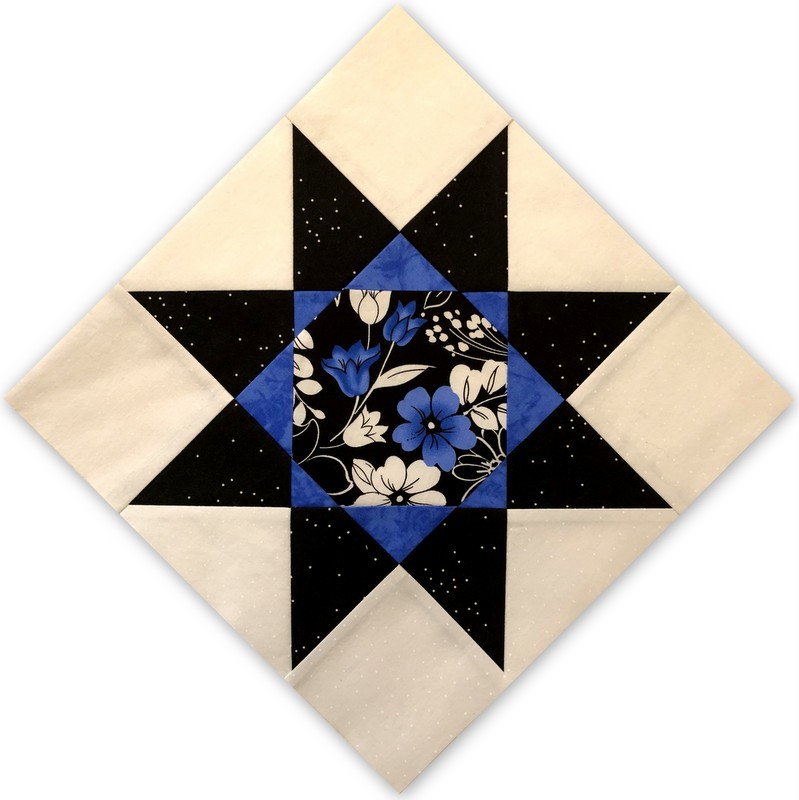 Is that not sensational??
It appears my next Junior Billie Bag will be black and blue and white. The floral print in the center of the block is one of several pieces I bought last April in a fit of fabric lust and wrote about here. I think I will make a kaleidoscope block out of that floral for the other front/back panel of my Junior Billie Bag.