. . . when a Junior Billie Bag becomes three-dimensional: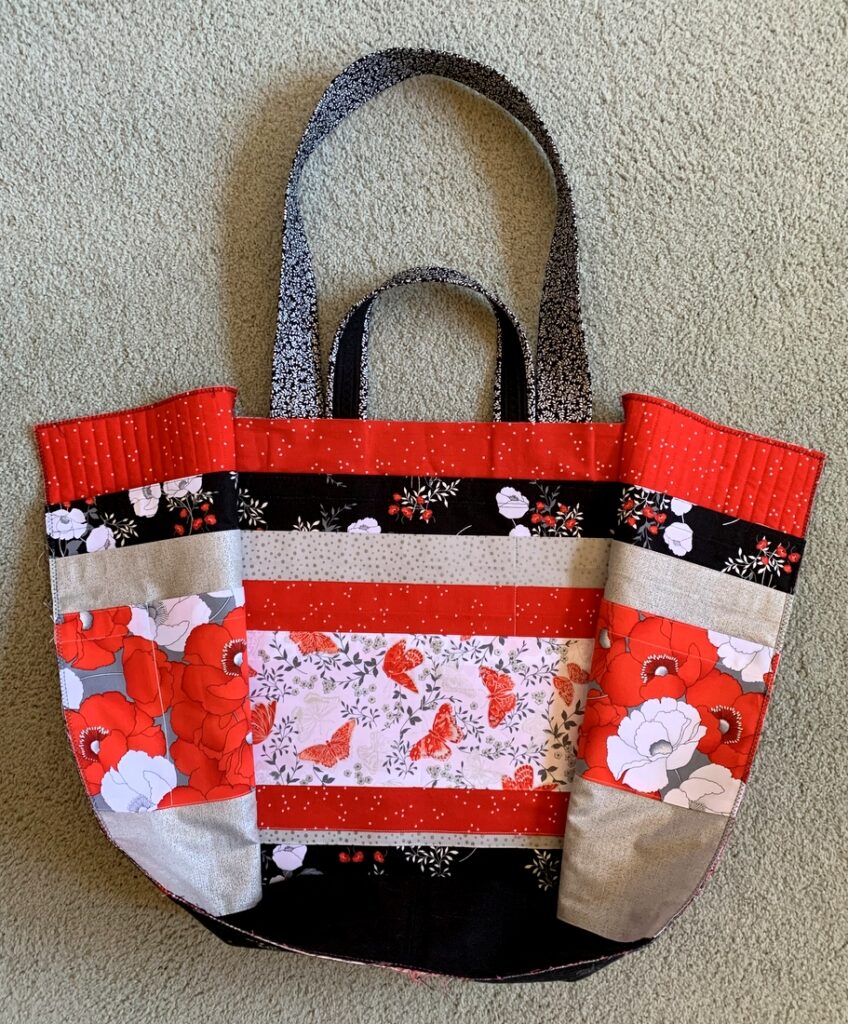 It makes all the work that goes into a JBB totally worth it! You're looking at the inside of my current Junior Billie Bag-in-progress. You can't see them all but there are 14 pockets in the three sides in the photo above. The other front/back panel has four pockets, bringing the number of inside pockets to 18.
But wait — there's more! The side panels on the outside of the bag also have pockets. There are three in the photo below . . .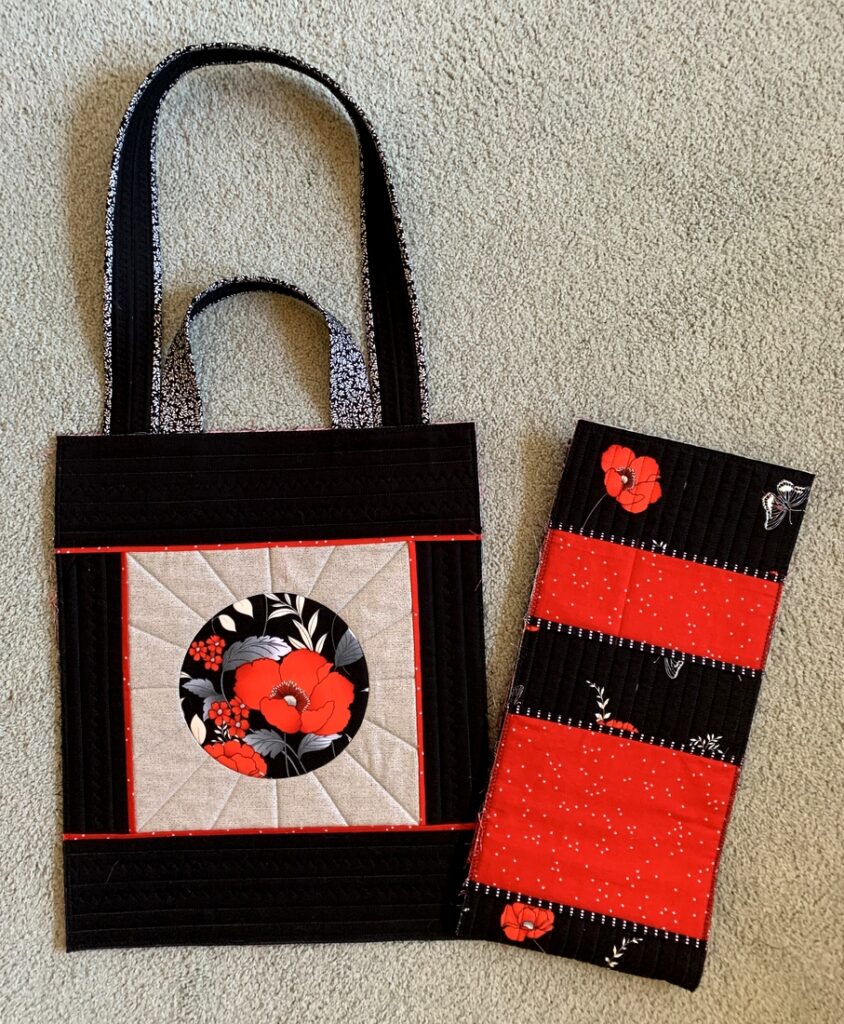 . . . and one more in this next photo, bringing the total number of pockets to 22: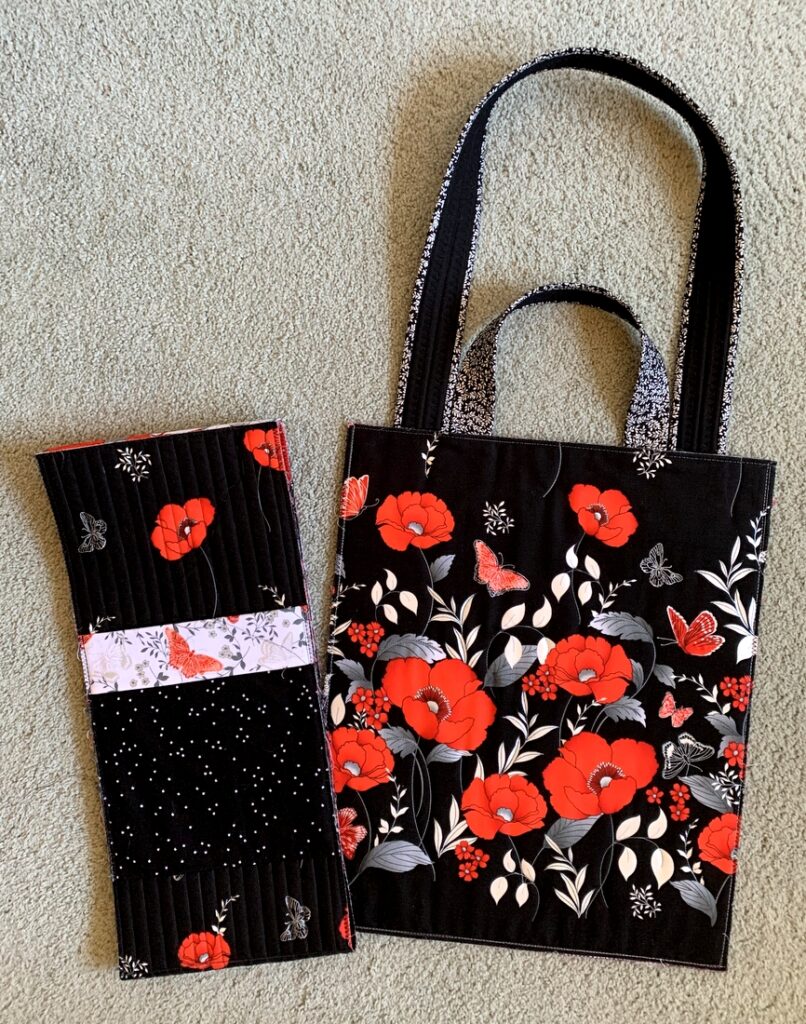 The size of each pocket was carefully measured and made to hold the tools I use most often when I go to take — or teach — a quilt class.
Here's a look at the side panels/bottom unit on the outside . . .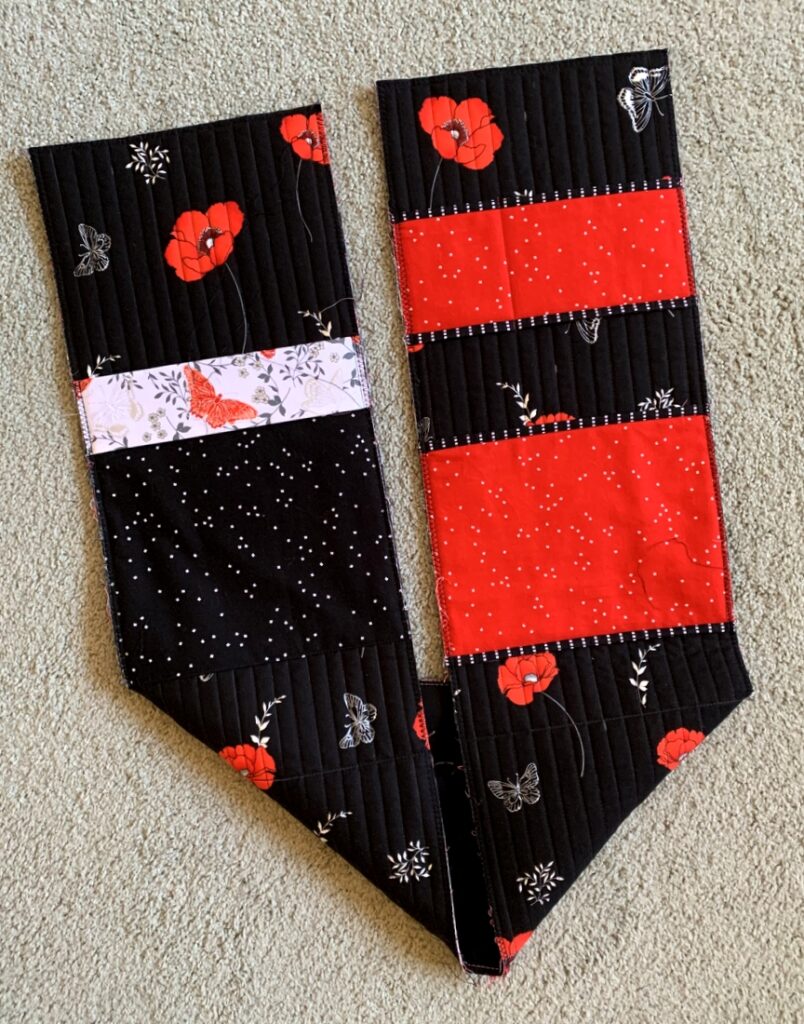 . . . and on the inside: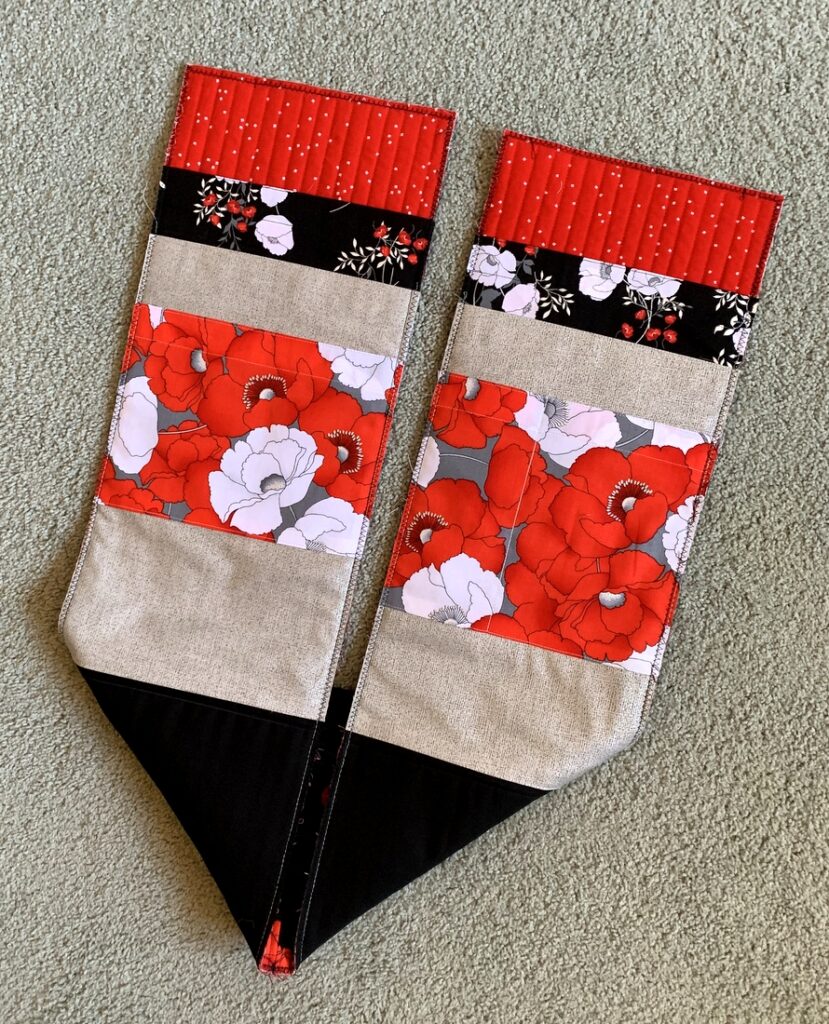 I'm absolutely loving the bold poppy prints, all of which have touches of silver. I also used two other silver metallic fabrics in other parts of the bag. I've loved every single Junior Billie Bag I've made, all of which have been bright and colorful, but this one — #11 — is probably the most elegant.