I can't remember the last time I spent the entire afternoon in my sewing room. Despite the fact that it was really hot upstairs — the temperature in Portland reached 100 degrees at 6:00 pm today — I was in heaven. Fortunately, my ironing board is positioned right under the ceiling fan; the circulating air helped. I still got hot and sticky but it was totally worth it.
First I worked on Junior Billie Bag #11, the one I am making as a teaching tool for my students at Montavilla Sewing Center in Lake Oswego. I could have finished the bag today but I needed to leave the final steps undone so I can demonstrate them for my students at our third and final class on Friday. Look for the final reveal of this ultimate quilter's tote next week!
Then I finally got the blocks sewn together on my Sea Star Sampler quilt. Because the blocks are of different sizes — finishing at 6, 12, and 18 inches — I knew I'd be sewing the top together in sections. You can see the four sections here: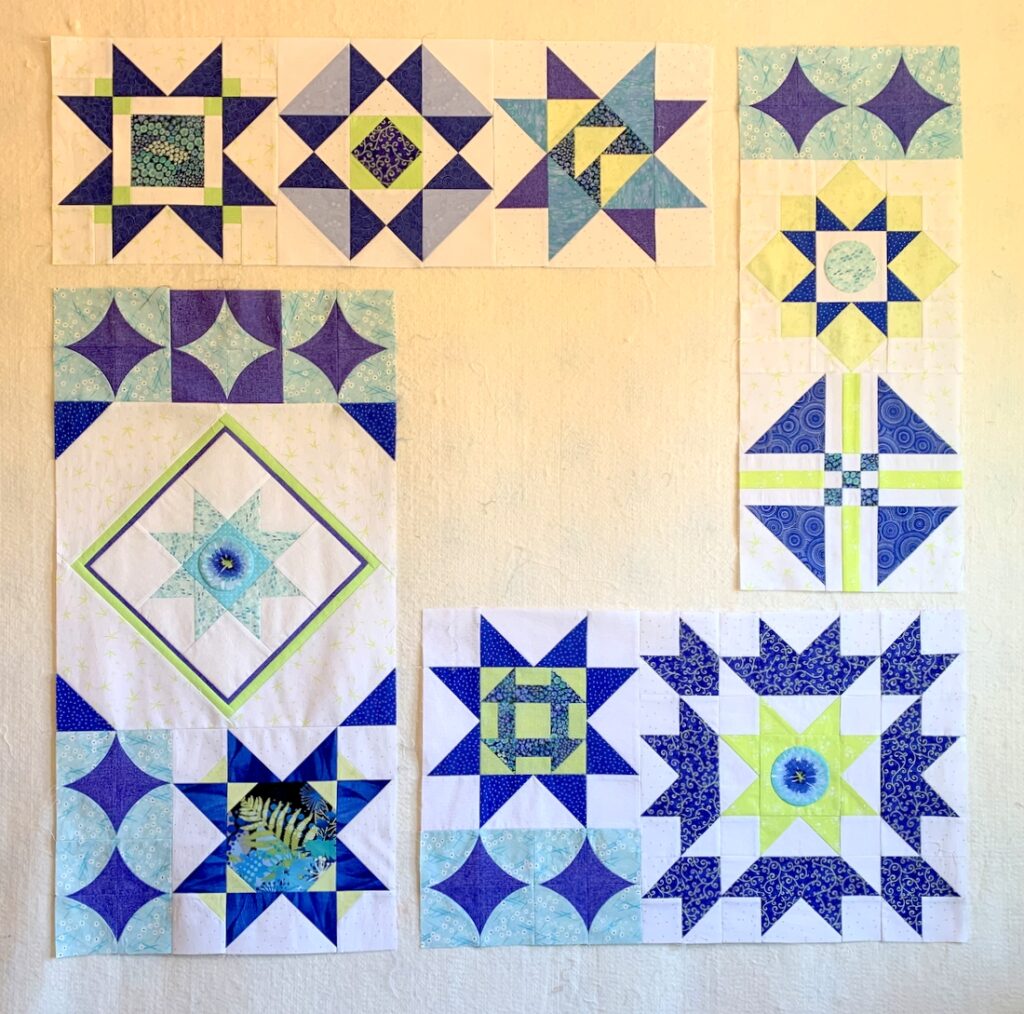 What's missing? The 18″ Chicago Star block, which goes in the center: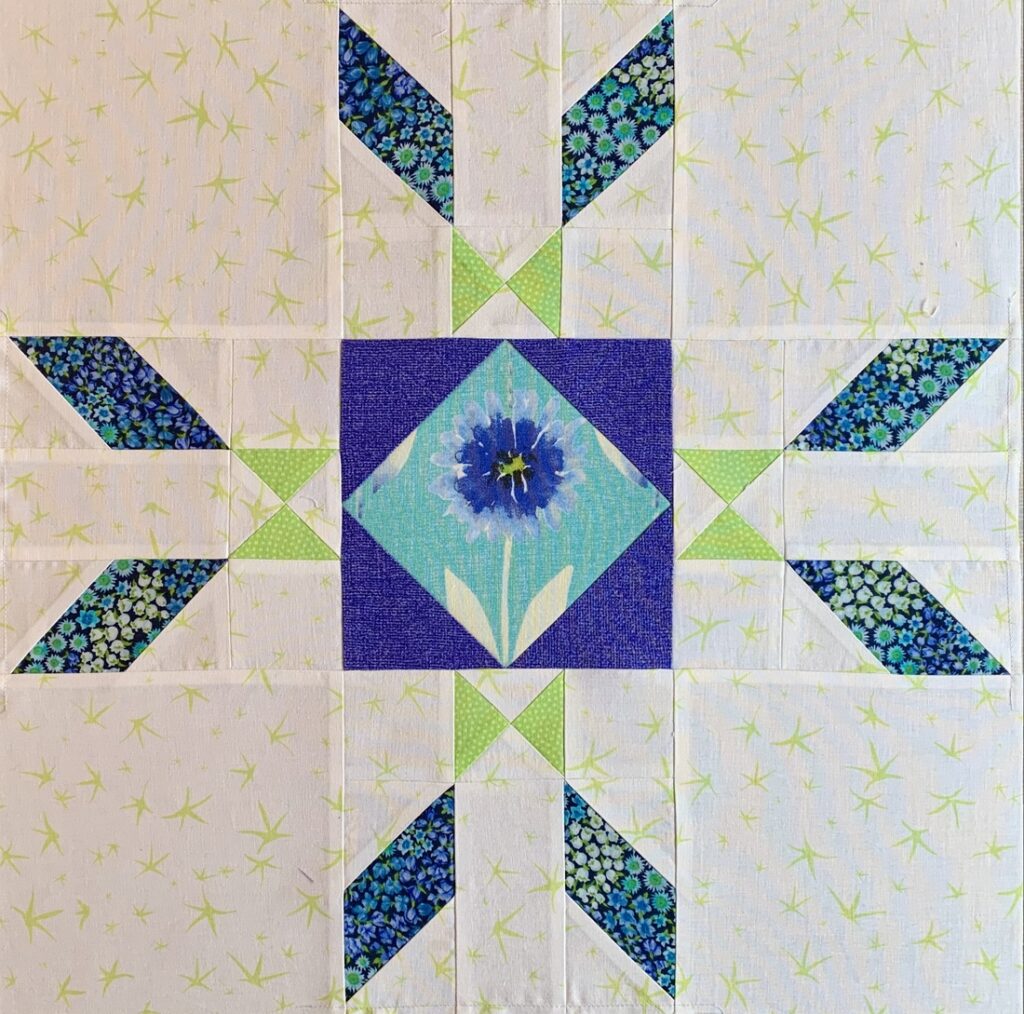 The Chicago Star was the first block I made way back in May of last year, when Kristin at Montavilla Sewing introduced it in a Block of the Month program via Zoom. Once in-person classes resumed at the Lake Oswego store in the fall of 2021, the BOM project faded away but I carried on, not really knowing what I would end up with. By the time I finished making blocks, I had used only two of the ones in Kristin's design — but I feel sure she would approve.
The Chicago Star block needed to be added to my top with partial seams . . . and here it is in its rightful place: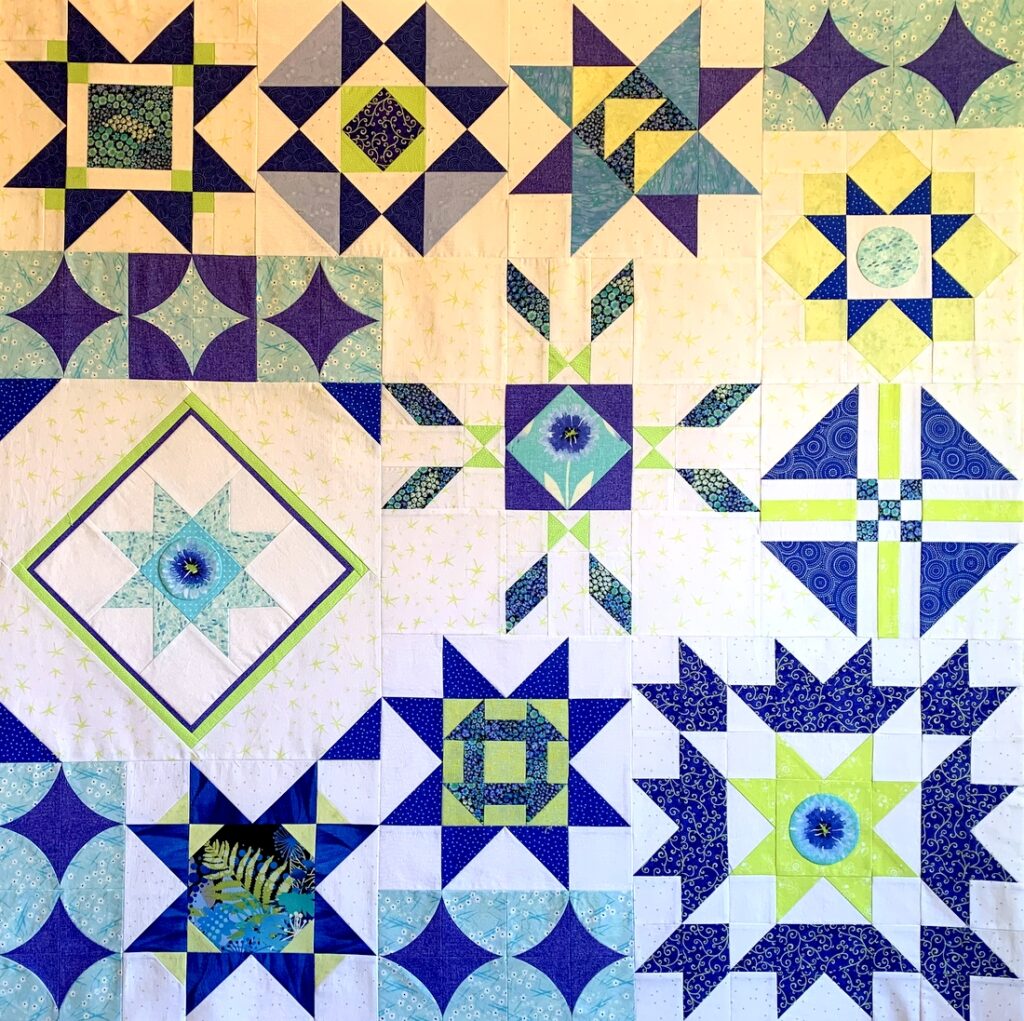 I did wind up making one last-minute swap of two blocks and am pleased with the decision. Right now the top measures 48½" square but there are two borders to come. Maybe tomorrow?!