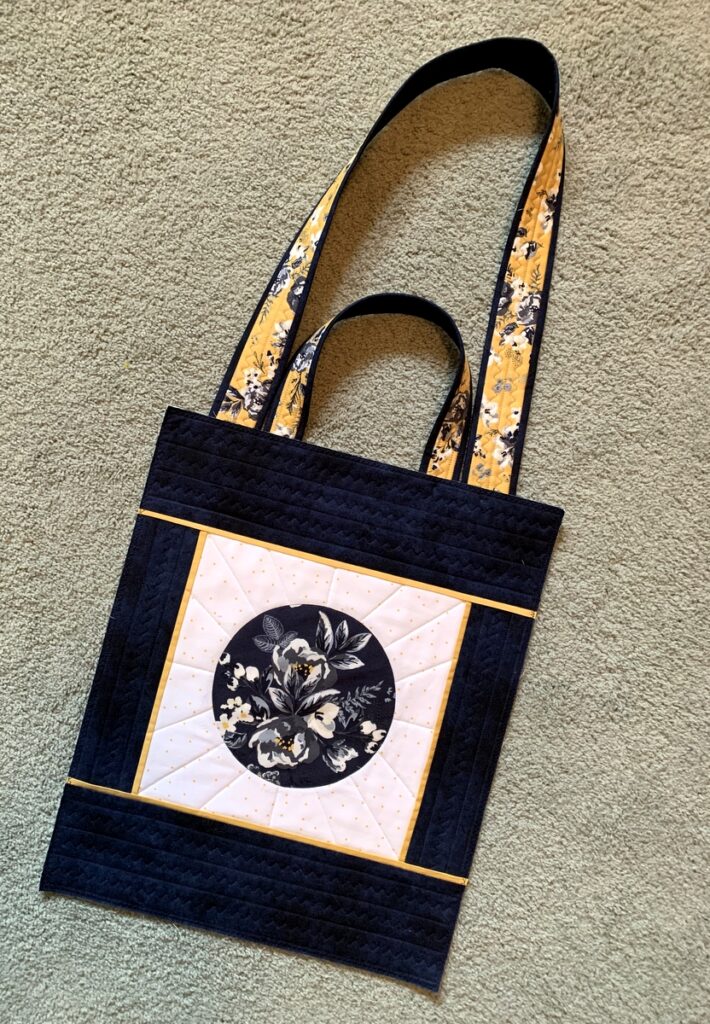 I've been gearing up to teach my Junior Billie Bag class that begins at Montavilla Sewing Center next week by creating the components that make up a completed bag. This is one of two front/back panels and it gives you a good sense of my color scheme: navy, gold, and white with just a touch of dusty blue. An elegant combo, yes?
My inspiration came from these fabrics I bought at Montavilla a couple of years ago: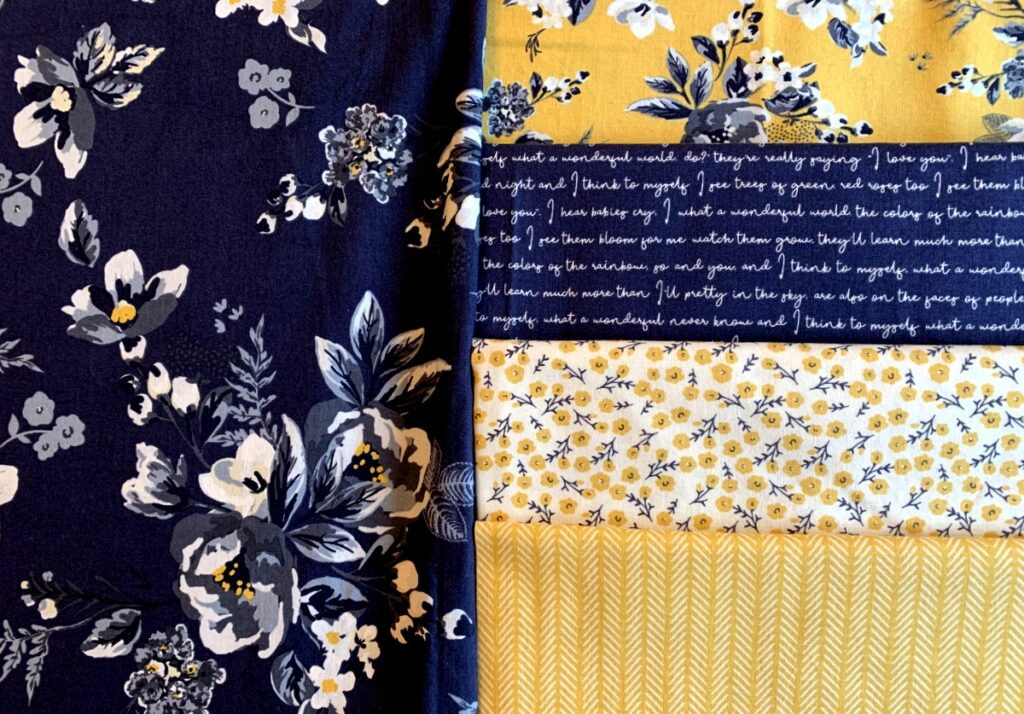 At the time I wasn't sure what I would make with them but I knew I would come up with something. The line is called "Gingham Foundry" and was designed for Riley Blake Designs by My Mind's Eye. It features a large floral print on a navy background and several companion prints, including the text design you see above right. In case you can't make out the words, they are the lyrics for "What a Wonderful World" — one of my all-time favorite songs.
The design on the front/back panel is one that I came up with a few Junior Billie Bags ago. It features a large bloom from the main print set into a circle and framed with a narrow flange.
I returned to another favorite design for the other front/back panel: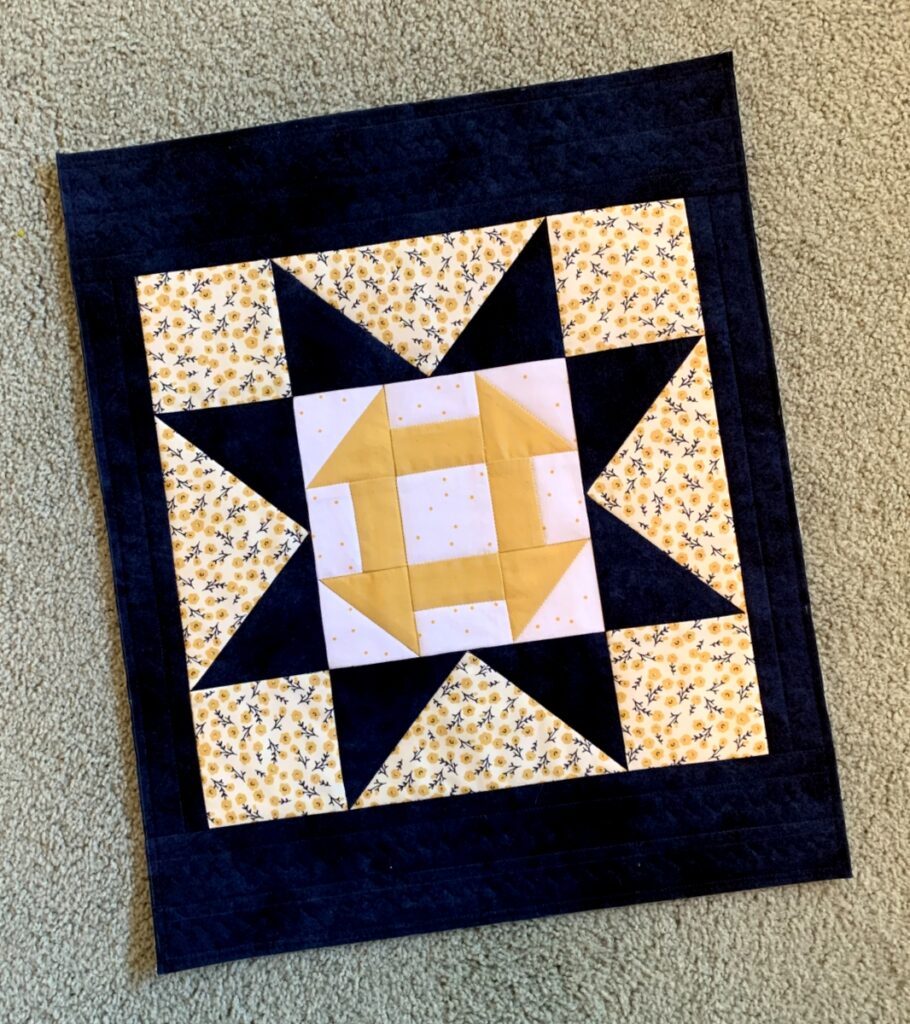 It's a Churn Dash block set into the center of a Sawtooth Star block. I call it a Churning Star block as a nod to Jenifer Gaston, who designed a quilt front this block that she named Churning Stars. Her blocks are set on point in her charming version: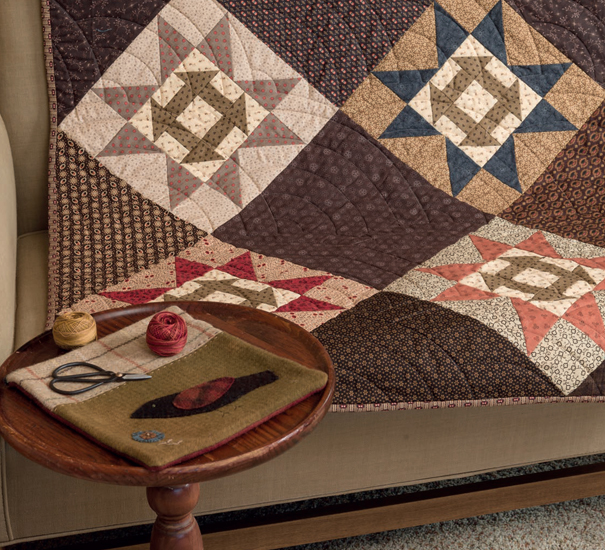 I found several fabrics in my stash that play nicely with the "Gingham Foundry" fabrics you see on the left and right sides of this photo: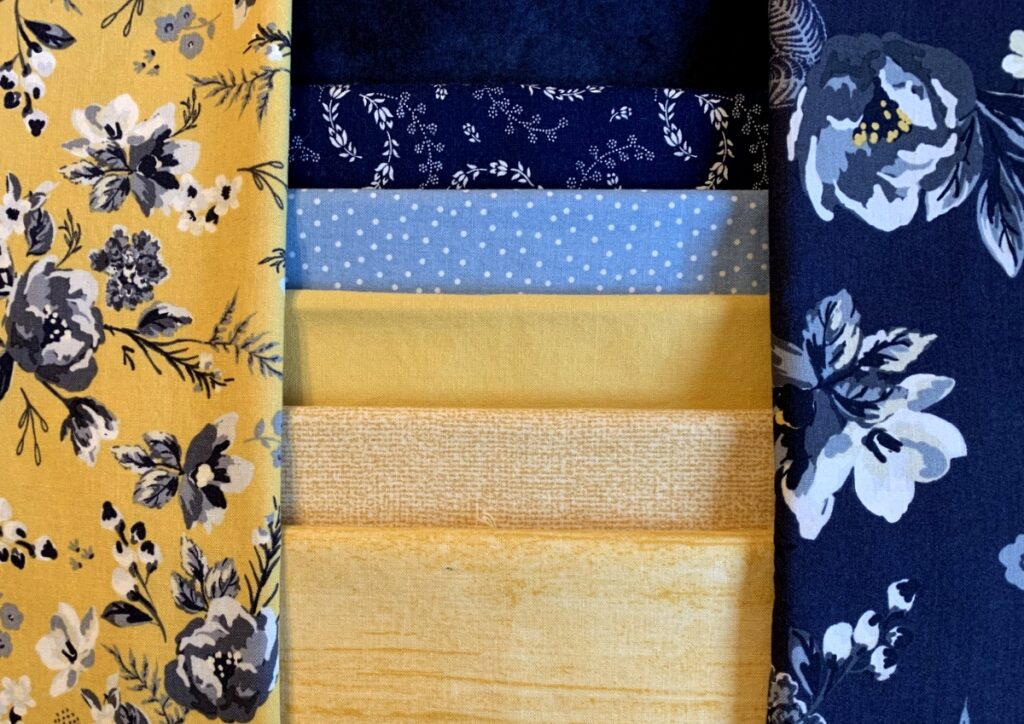 You'll see these fabrics in supporting roles in the JBB: they will appear on the inside and outside of the bag as pockets. Oops, I see I forgot the white and gold dot fabric that's one of the "Seasonal Basics" by Lori Holt for Riley Blake dating back to 2019. I have that dot in a few different colorways.
Please check back soon. I'll have a preview of those pockets — and you'll be amazed how many pockets there are in this tote bag I call "the quintessential quilter's tote."