That's the name I've given to my latest quilt (which is actually only a quilt top at the moment):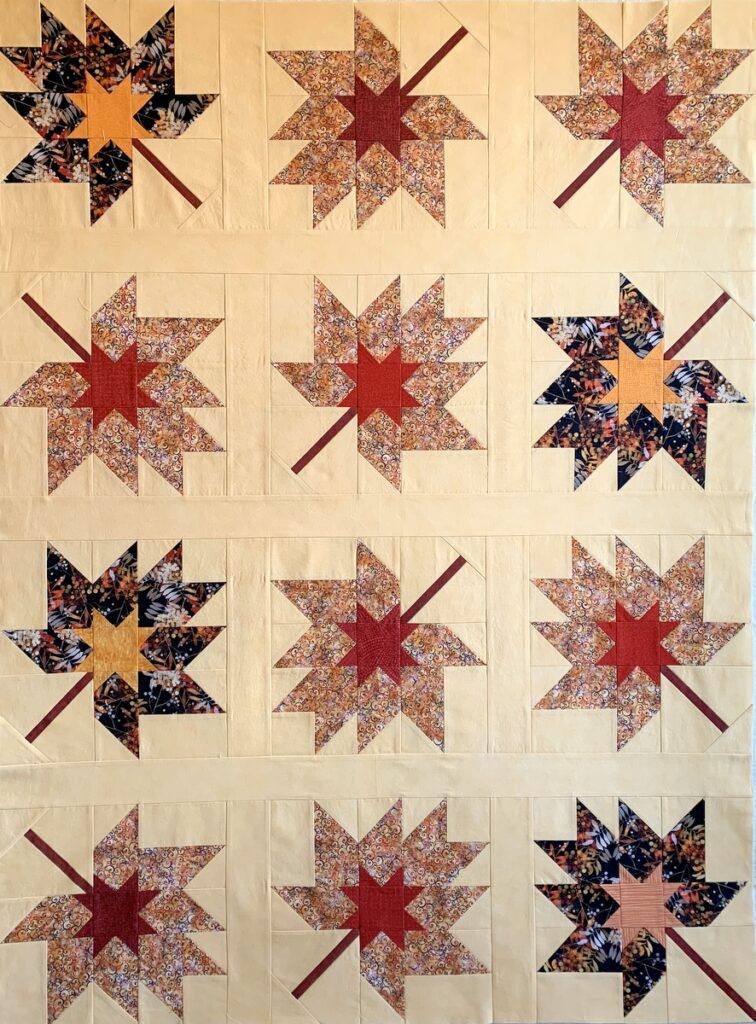 "September Song" is a ballad dating back to 1938 — well before my time! The music was written by Kurt Weill with lyrics by Maxwell Anderson. I was introduced to the song in 1965 as a teenager when I bought a Frank Sinatra album (which I still have) called "September of My Years."
The song is about a man approaching the autumn of his years looking back on his younger self. The line from "September Song" that kept going through my head as I was making the blocks is this one:  "When the autumn weather turns the leaves to flame . . ." I hope the oranges and golds in the fabrics evoke that image.
The quilt is a bit of a departure for me. This is not a palette that ordinarly draws me in. And I am not one of those people whose favorite season is fall. In truth, autumn makes me feel wistful and a little melancholy. I really don't like to see the trees lose all their leaves (although I do love the look of newly fallen leaves scattered on wet pavement).
These two prints from unrelated fabric lines provided my inspiration: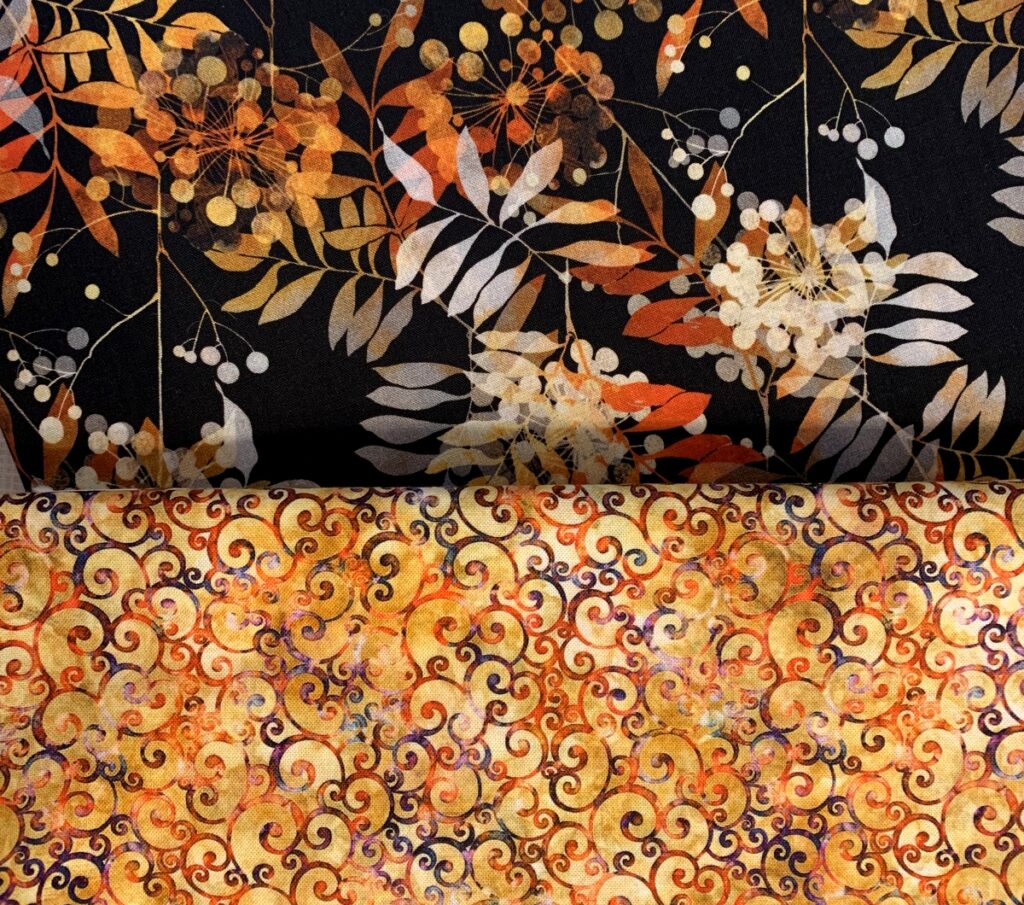 The pattern I used was the Pattern Basket's Forest Floor, a rather contemporary interpretation of a traditional leaf block. I made my blocks a bit larger and used a 3 x 4 setting with 12 blocks rather than the 4 x 5 setting with 20 blocks the pattern calls for. My quilt top measures 53" x 68" — a nice sized throw.
Next up for me is a pieced backing using a new technique I just learned about from a fellow quilter. That should be fun, and maybe it will distract from the rain and snow my fair city has been bombarded with these last few weeks.