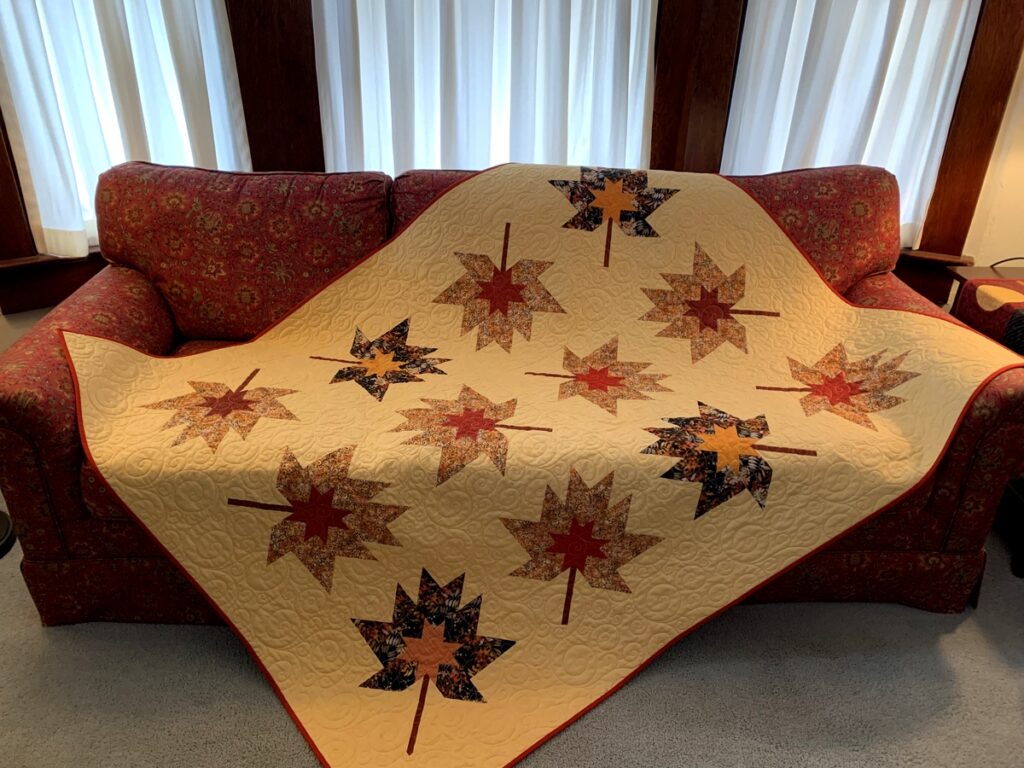 September Song is complete. It's in the washing machine as I write this. I couldn't wait to show it to you, even if it's not in its absolute finished condition. (You know how I love the puckery look of a freshly laundered quilt.)
Once the label was made . . .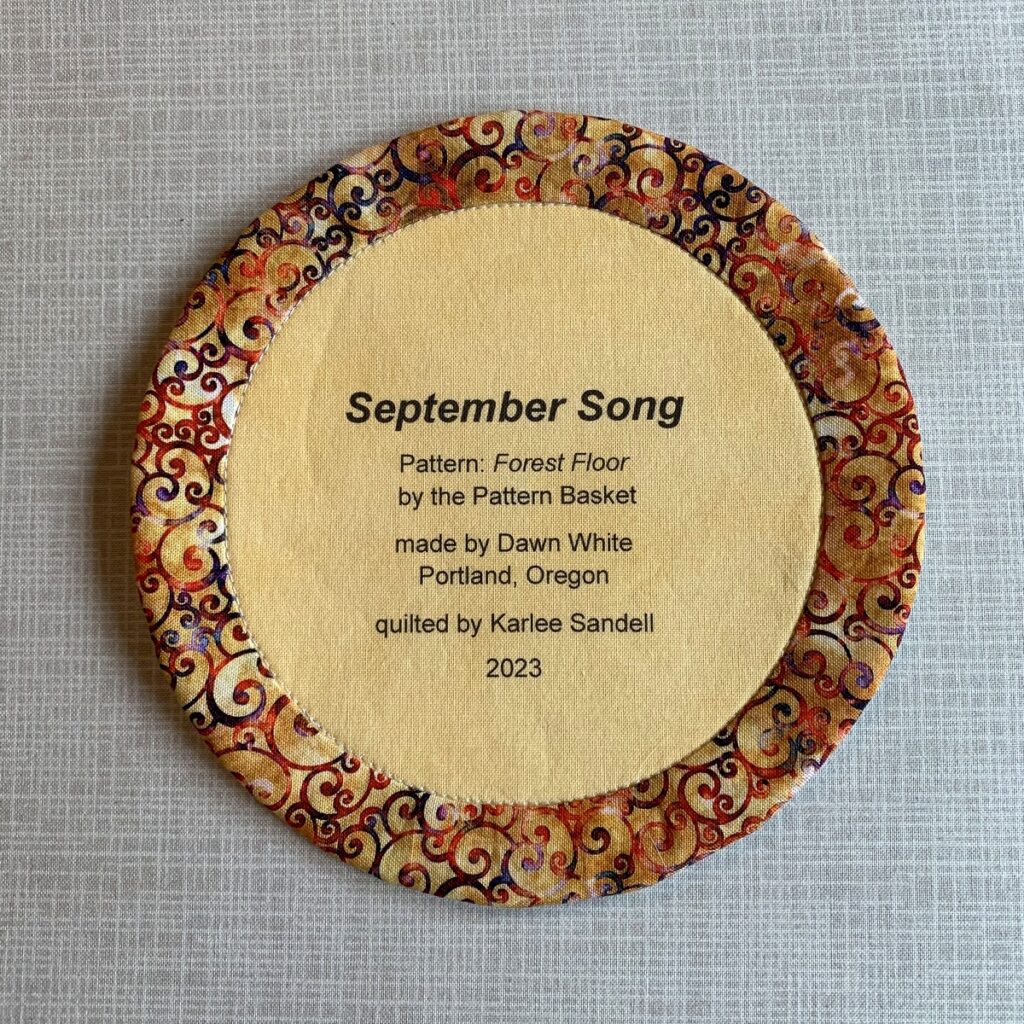 . . . I fused it to the back of the quilt and then stitched around the outer edge by hand:
Don't you think September Song looks good on my couch? I may have to add it to my rotation. As I was taking photos, You-Know-Who came along to fulfill her usual role of photobomber: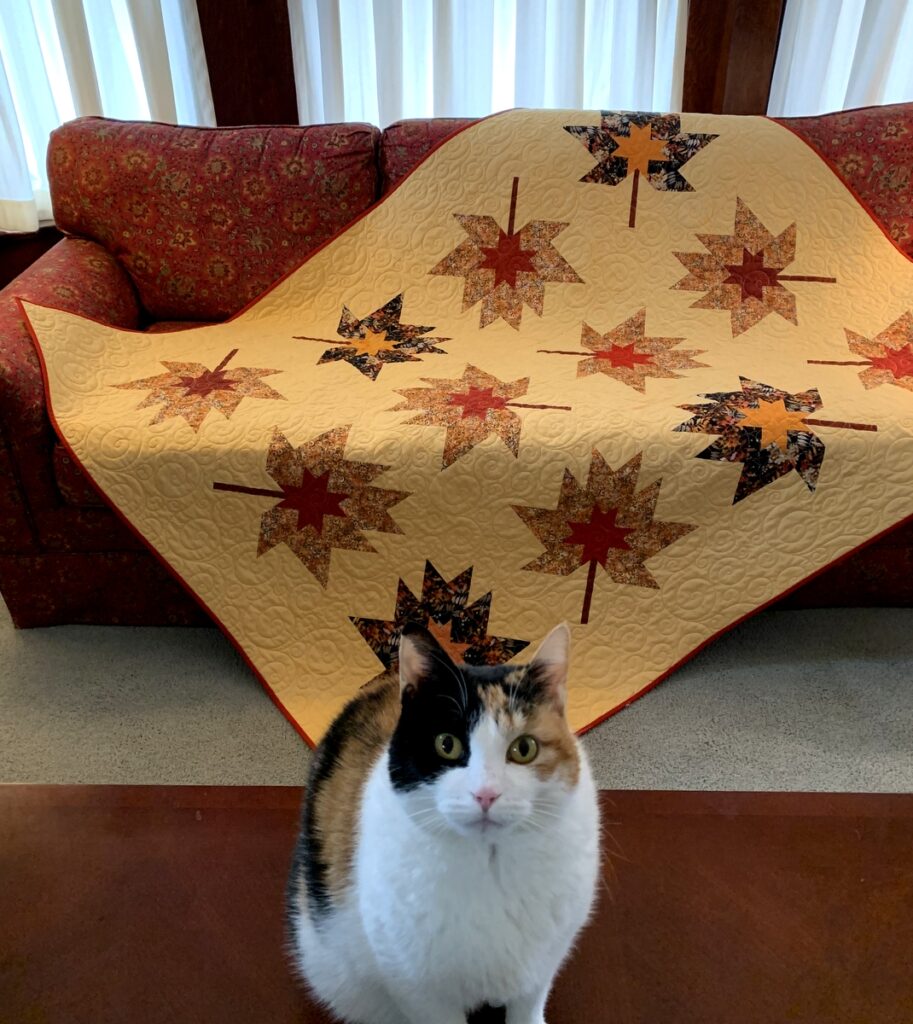 Don't be fooled, though. Coco couldn't care less about my quilt. She's giving me that look because she thinks it's dinnertime.