My plan to showcase one quilt made each year between 2010 and 2019 by posting a photo every Thursday is showing me how quickly time flies. It seems I posted my quilt for 2015 just yesterday but no — an entire week has passed!
We are up to Week Seven of the New Year and I am pleased to show you a quilt I absolutely loved making: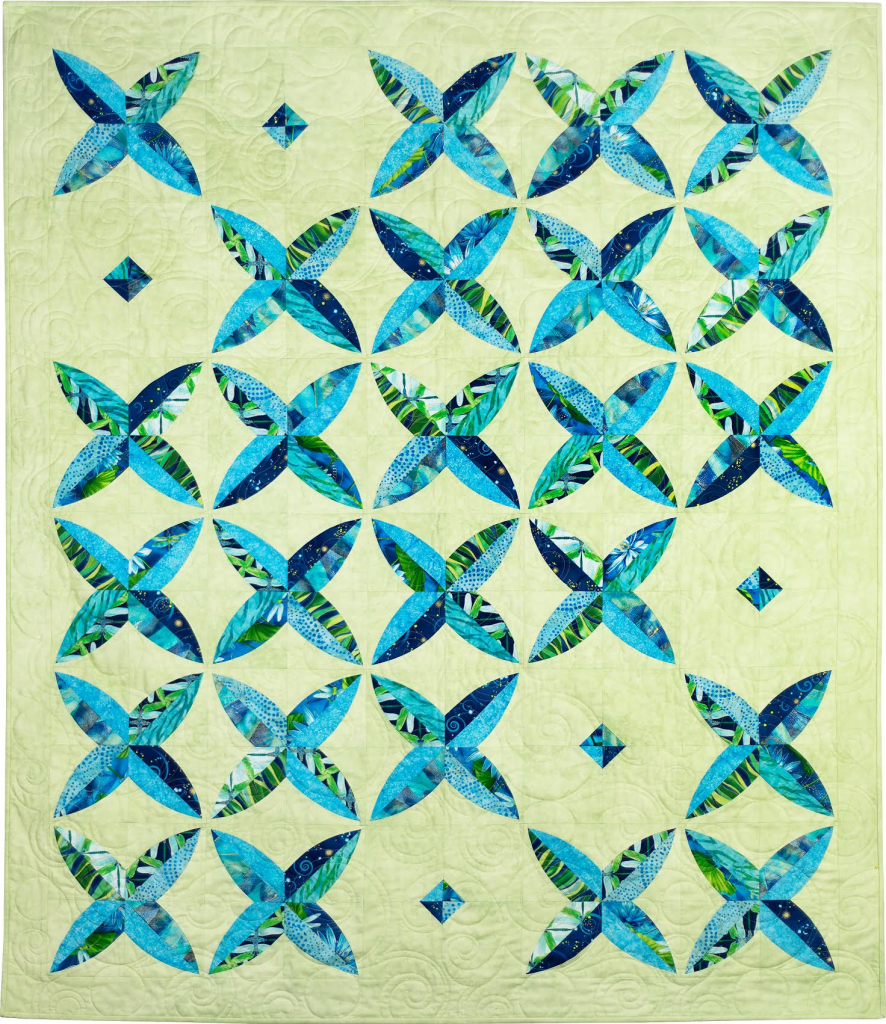 It's called Dragonfly Kisses, made from Chic Diamonds, yet another pattern by Sew Kind of Wonderful, creator of the Quick Curve Ruler. The quilt gets its name from the fabric line "Dance of the Dragonfly" from Benartex Fabrics.
I made some changes to the pattern . . .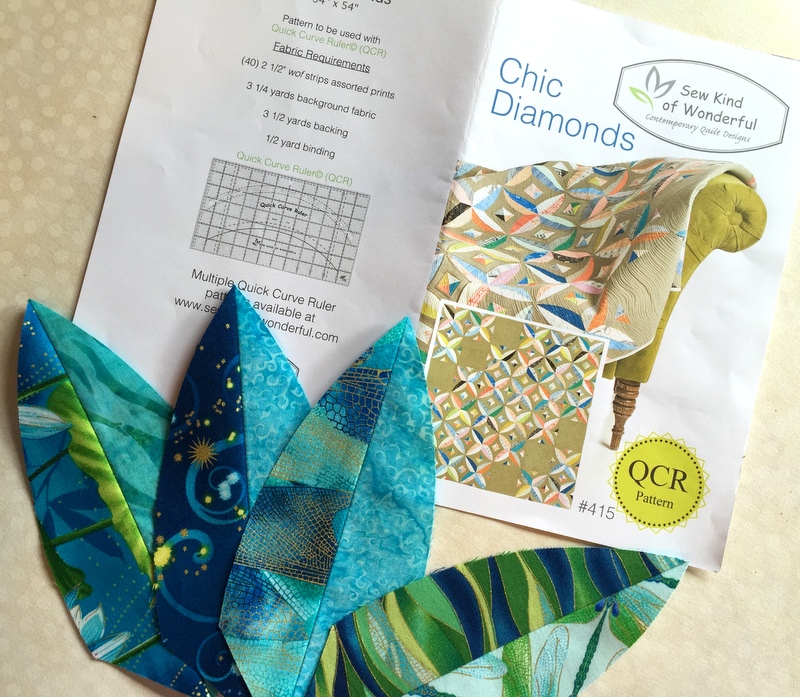 . . . resulting in more background space, which shows off the beautiful edge-to-edge quilting by Sherry Wadley.
This quilt was given as a gift to a special family member. I have a feeling I will make another version if I come upon the perfect combination of fabrics.