Here's my second test block made from Mini Mod Tiles, one of several free patterns from Sew Kind of Wonderful: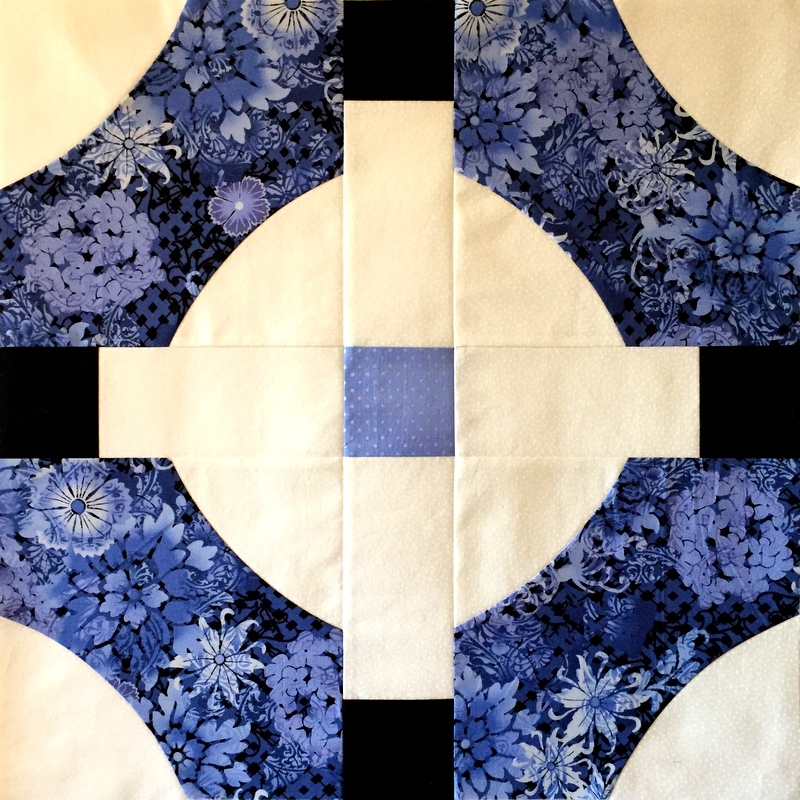 Except for the fabrics, it looks identical to my first test block (shown below), doesn't it?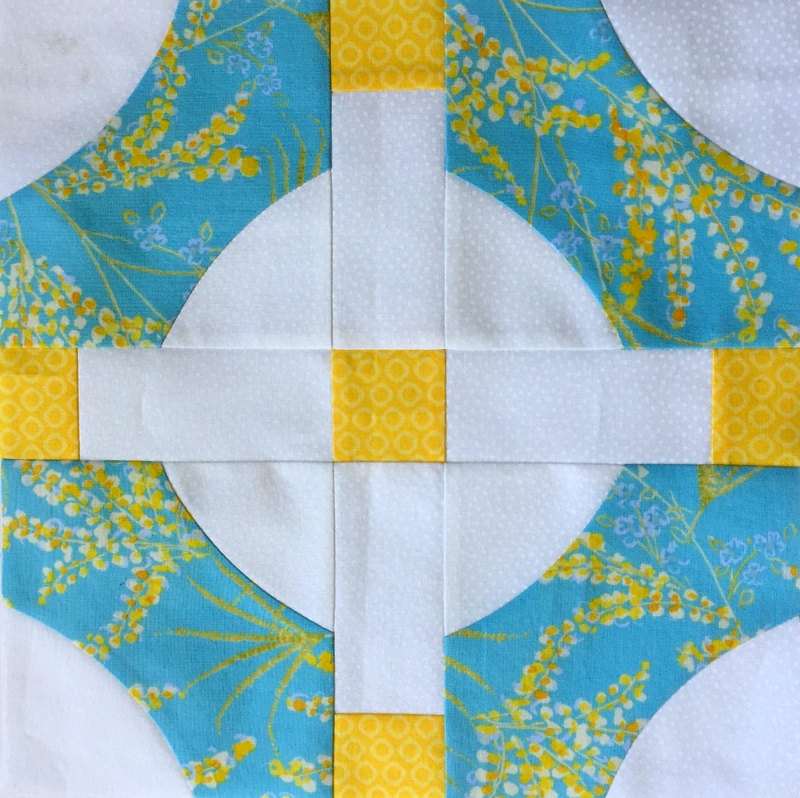 Ah, but there's a difference. Here are the two blocks side by side: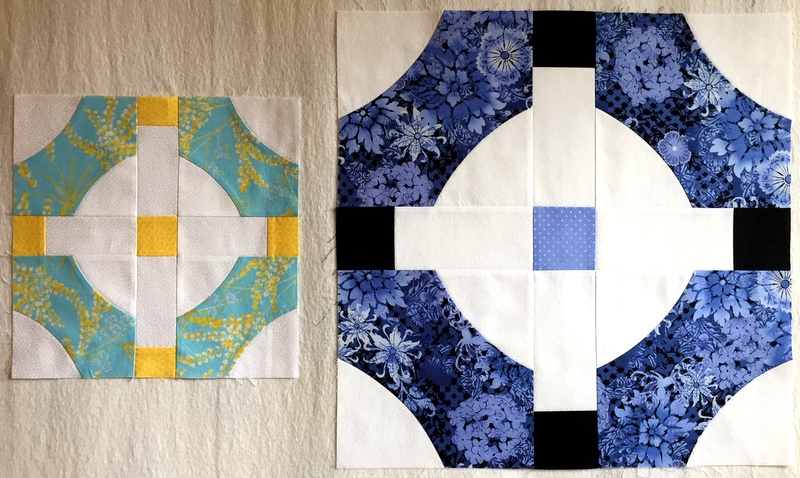 That second block isn't a mini at all. I supersized it!
The original mini block finishes at 10½" square and is made with the QCR Mini ruler. My supersized version finishes at 17½" square and is made with the original Quick Curve Ruler.
Since I'm teaching this design at a retreat on Hood Canal in Washington State next month, I decided to give my students the option of choosing which ruler they want to use and which size block they want to make.
Vive le difference!