Greetings! We're one week into the official start of summer. Hope yours is off to a good start. I'm popping in to show you how well the pillowcases I made for Linda, one of my 10th Blogiversary Giveaway winners, go with her stunning Double Wedding Ring quilt. See for yourself!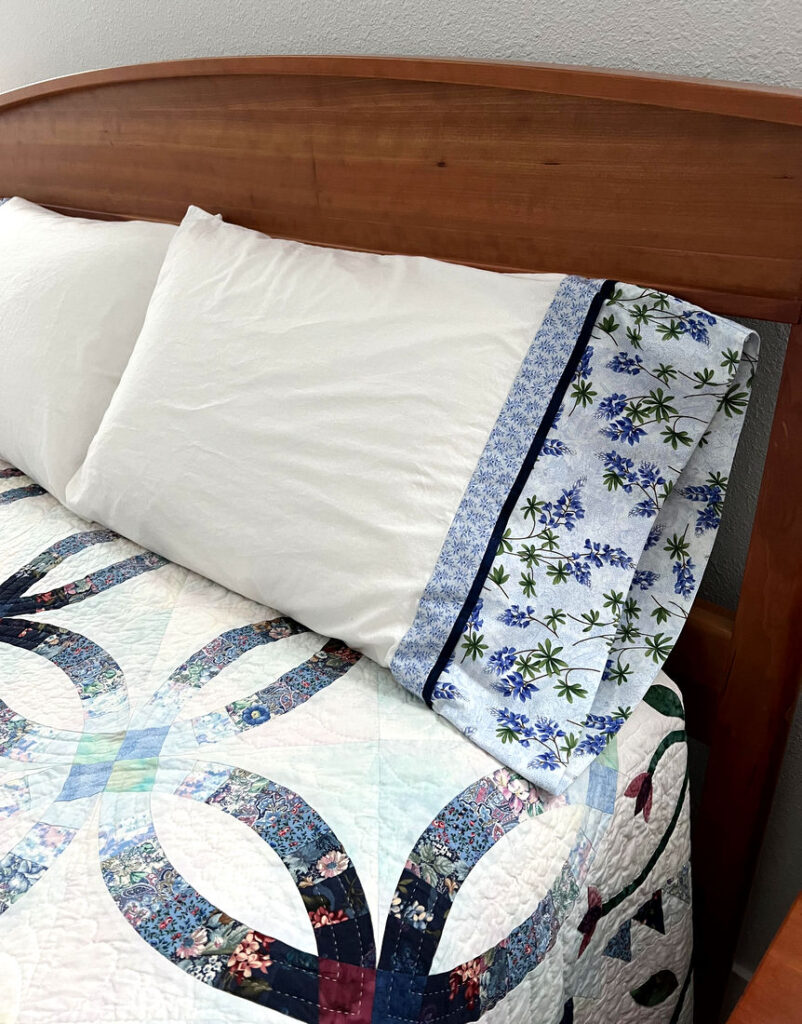 Linda was kind enough to send me a photo and she gave me permission to post her photo here. In addition to the pieced wedding rings, the quilt contains appliqué in the borders that she did using the needleturn method. And she hand quilted it herself!
Linda made this beauty to celebrate her 40th wedding anniversary. I'm so happy that the pillowcases I made for Linda are keeping company with her heirloom quilt!