I started with this . . .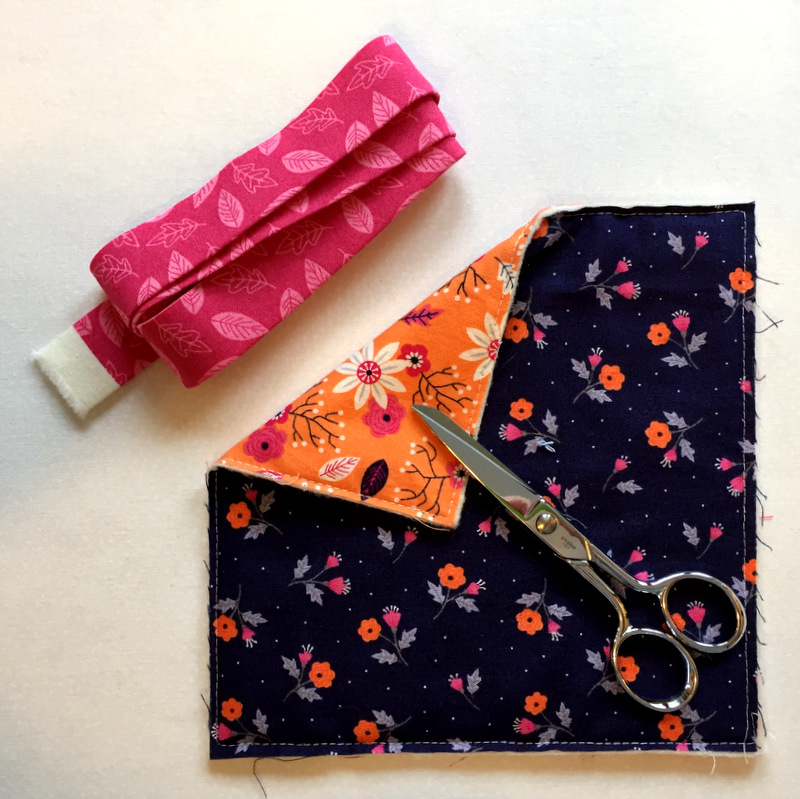 . . . and ended with this: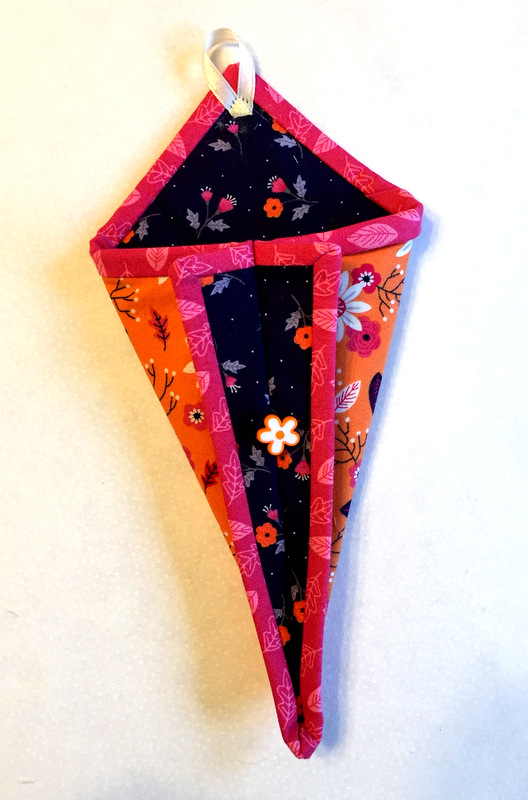 Any idea what it is? I won't keep you in suspense: it's a scissors case made to hold the 5″ Gingher scissors I take with me to quilt classes.
Here's what the case looks like closed: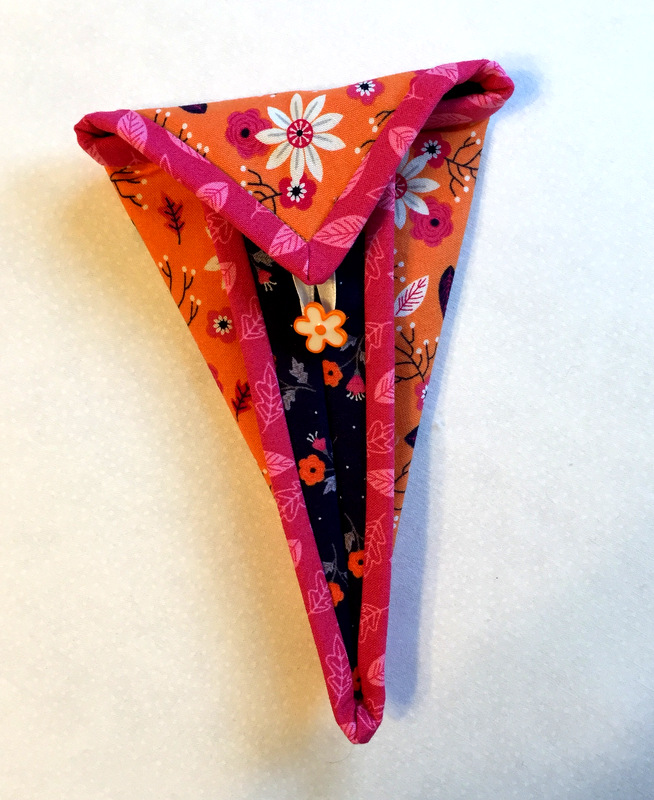 It's part of a set that includes a rotary cutter coat made in June, a sewing tool caddy made over Thanksgiving, and a fabric box made somewhere in between that  serves as a threadcatcher: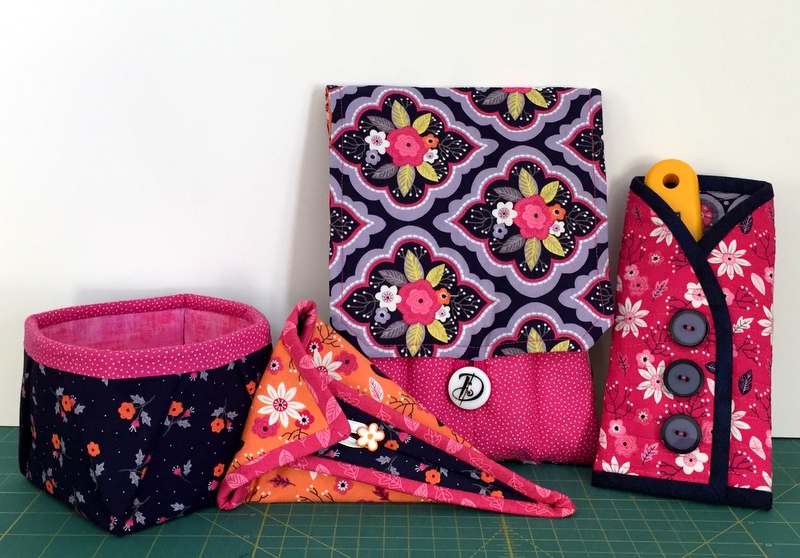 With the exception of the fuchsia and white dot, the fabrics in these pieces come from the same line used in the Junior Billie Bag I made at the beginning of this year: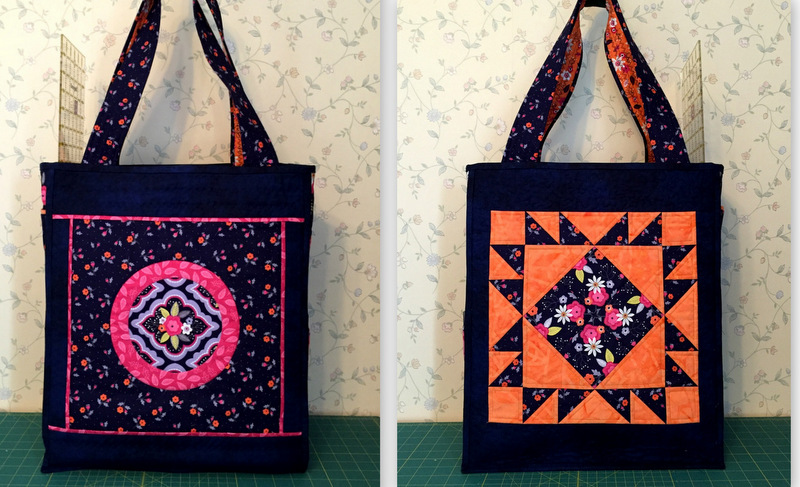 The fabric line is "Paradise," designed by Alisse Courter for Camelot Fabrics. I am as charmed by these fabrics now as when I first saw them last year. I didn't really plan it but I wound up with a matched set.