Hooray, my Vintage Vignettes quilt is done. I finished binding it last week on a short but sweet road trip with the Dear Husband to Walla Walla, Washington (and added the label yesterday).
These next few photos were taken in Walla Walla's tranquil Pioneer Park: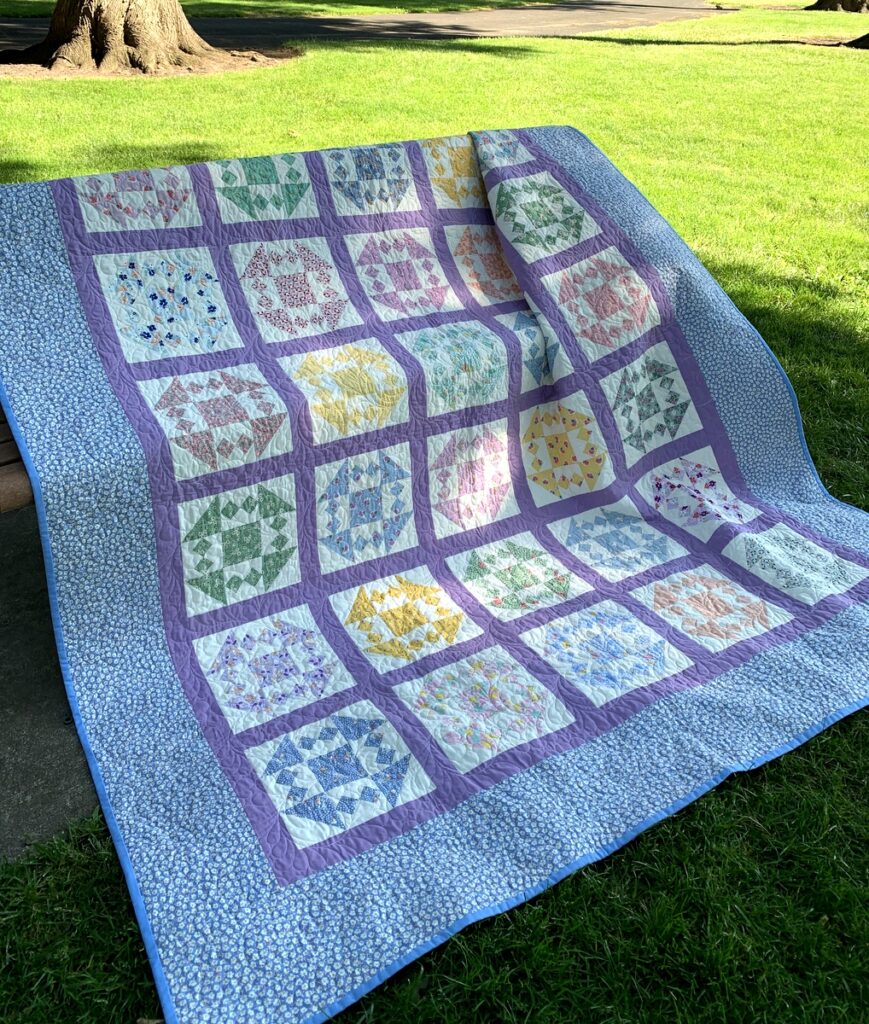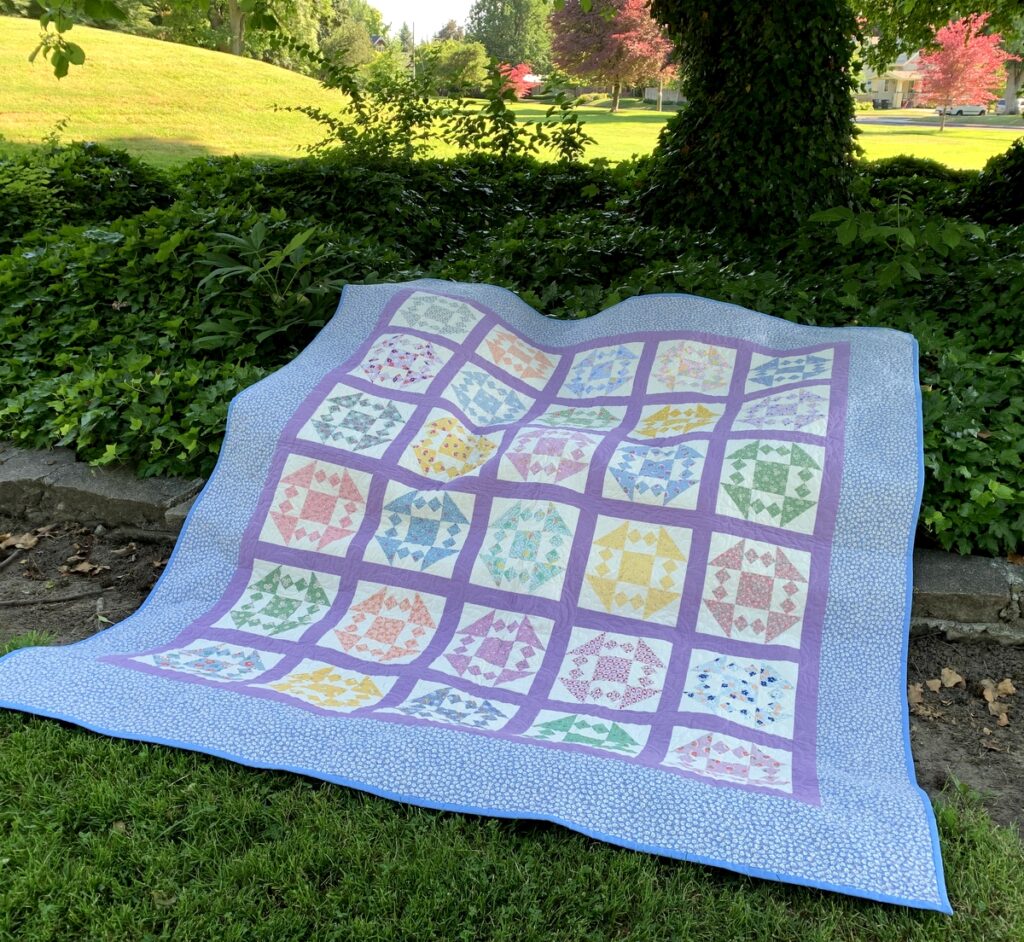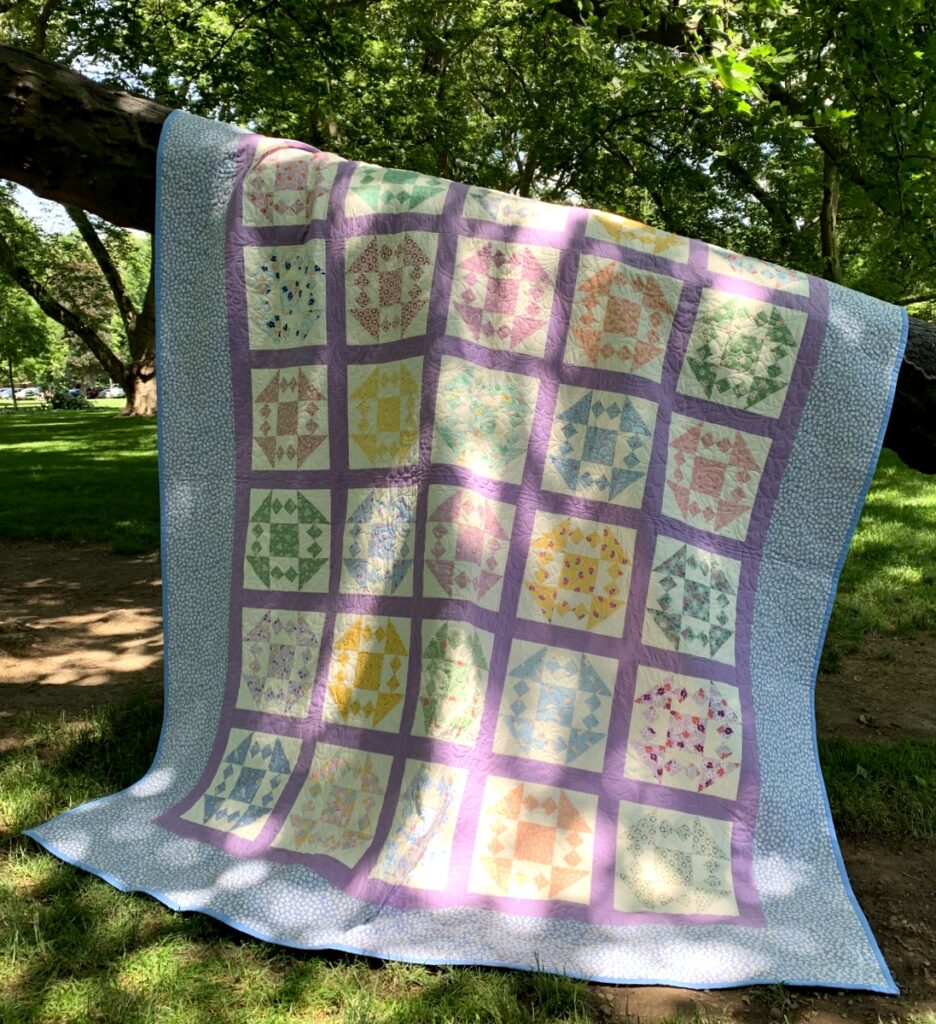 Doesn't that dappled sunlight give the quilt a lovely glow?
You may remember I acquired the unfinished quilt top by an unknown maker last August at my quilt guild's annual silent auction . . .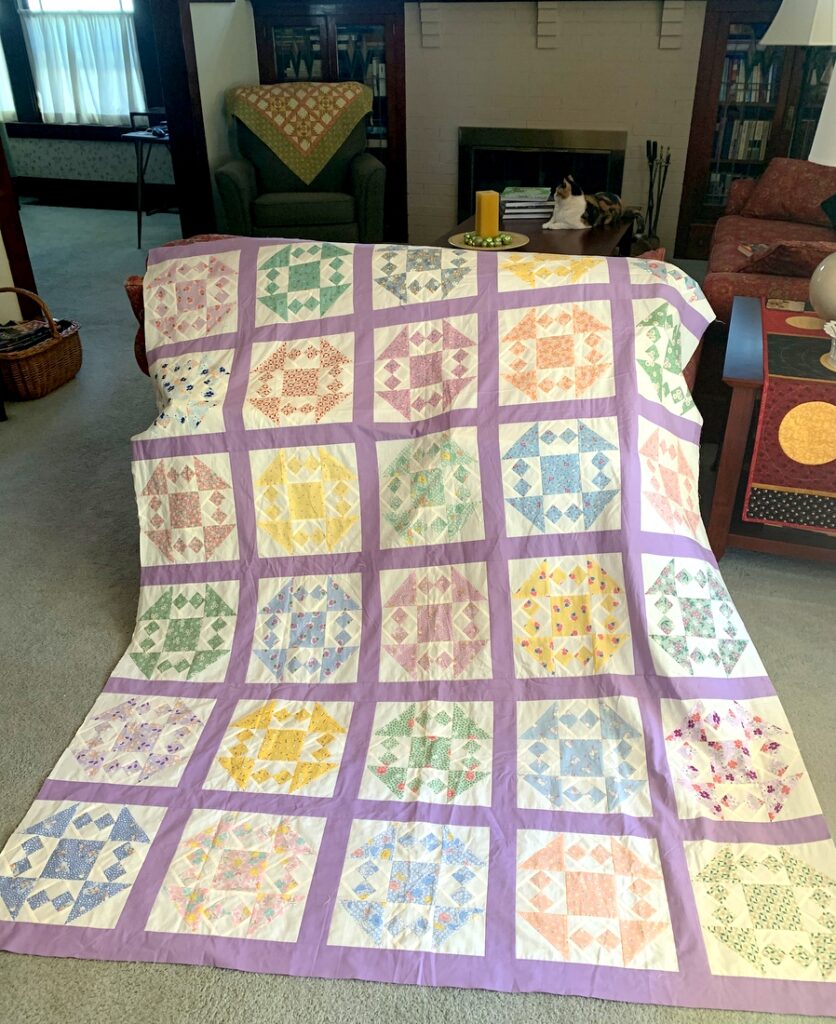 . . . only to discover later that my dear friend Vivienne Moore had pieced these blocks about 20 years ago. She donated the top to the Metropolitan Patchwork Society auction through a friend who also belongs to the guild.
Lucky for me, Viv had a piece of that lavender sashing fabric in her stash that enabled me to complete the first border as it would have been impossible to match. I added a wide floral border using a '30s reproduction fabric that played very nicely with the fabrics in Viv's blocks. Here's a photo of the finished quilt taken in the same spot: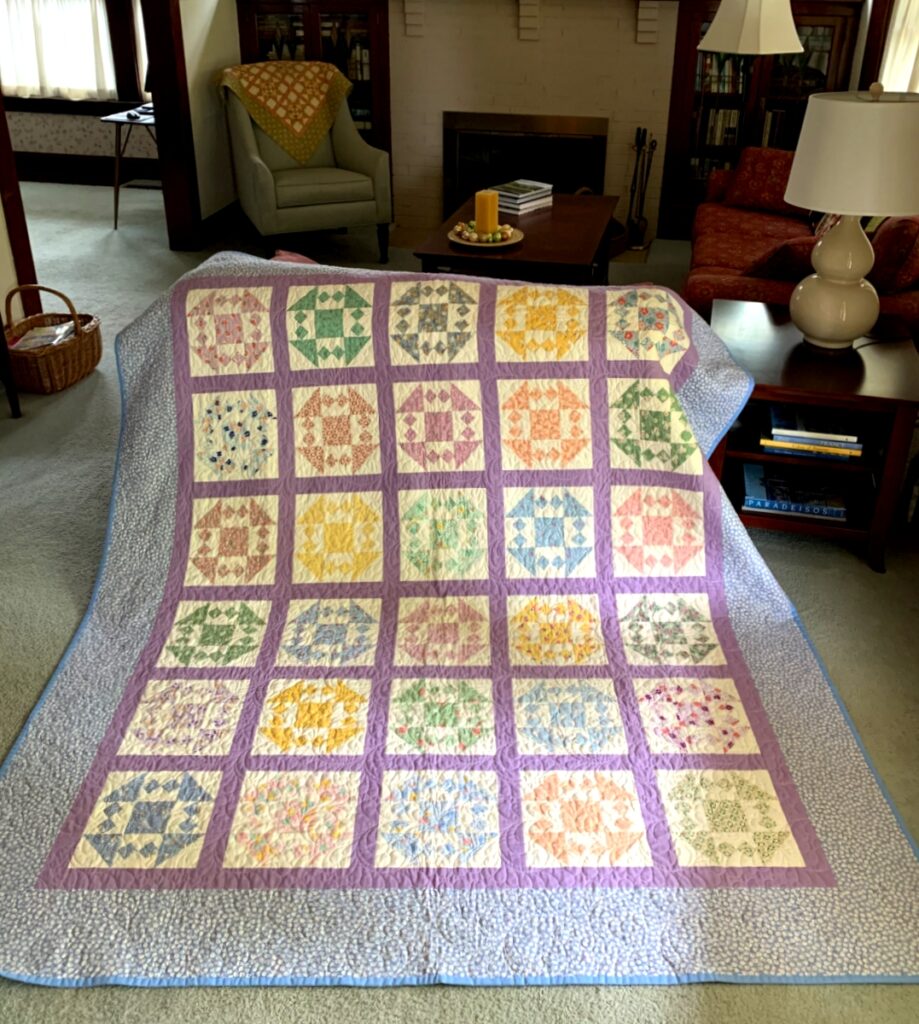 Another friend who had inherited a large stash of '30s repro fabric gave me a piece of solid medium blue to use for the binding after I had visited several local quilt shops without finding a suitable shade.
The label, outlined in the same blue, identifies Vivienne as the maker of the blocks: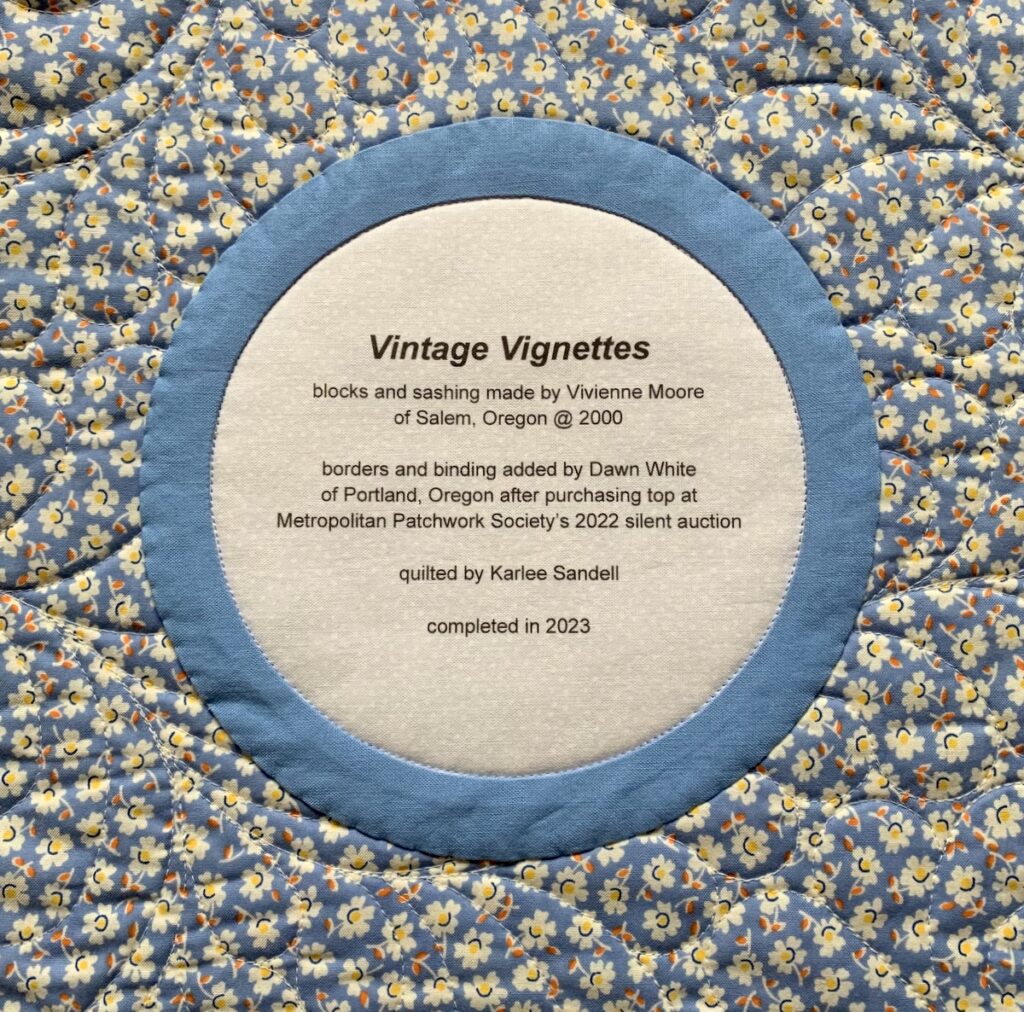 It wouldn't be a photoshoot without Coco the Photobomber making an appearance, right?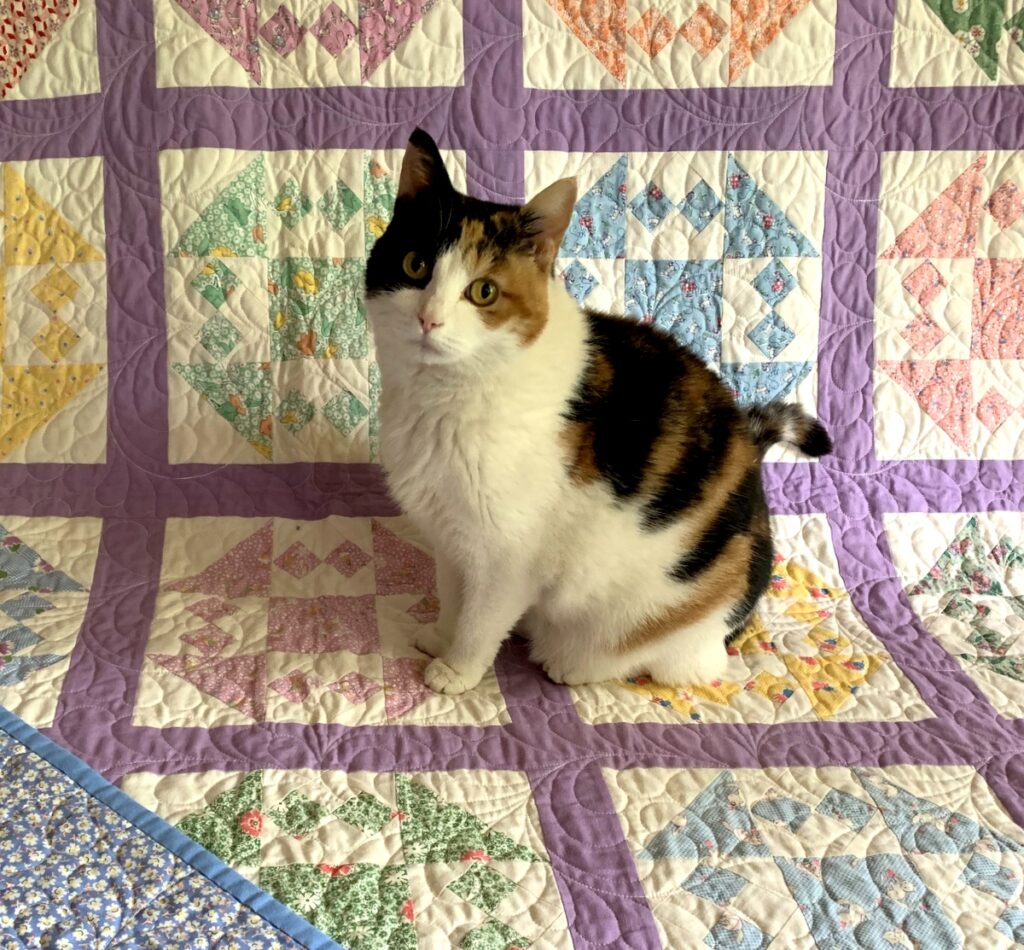 I'll be back with a few more photos after Vintage Vignettes takes a trip through the washer and dryer. You know how I love the puckery softness that laundering gives a quilt!