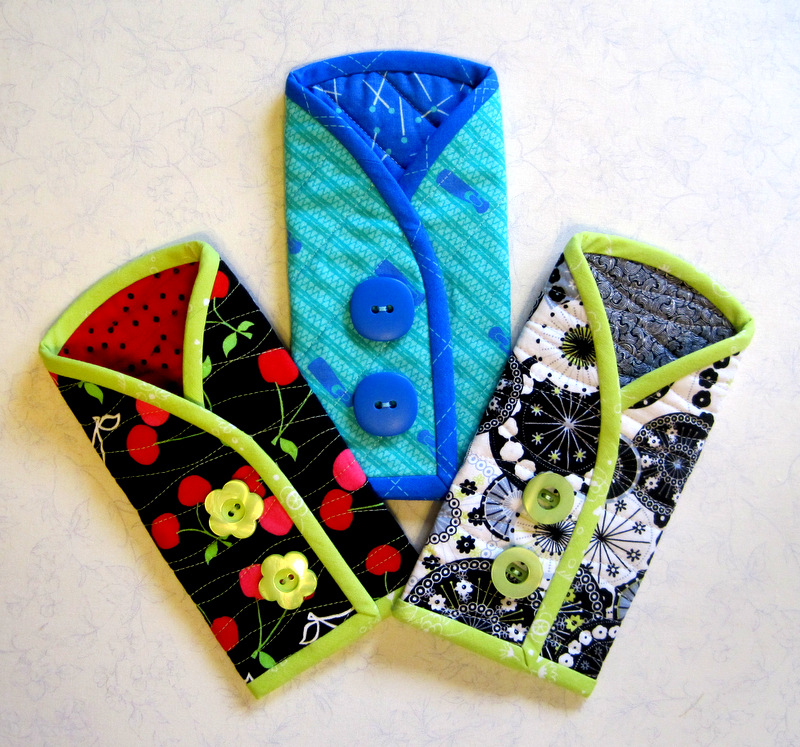 Would you like to win one of these rotary cutter coats? I'm hosting a Giveaway and will send one of these cases to three lucky winners. To enter all you need to do is add a comment at the bottom of this post answering one of two questions:
1) which case do you like the best and why (fabric? buttons? color combo? something else)?
or
2) how did you find out about my website/blog?
The Giveaway will remain open through this week. I'll draw three names using a random number generator and announce the winners early next week. I will mail anywhere in the world so international readers are welcome to enter.
A tutorial for making one of these rotary cutter coats can be found here.
Good luck, everyone, and thank you so much for visiting First Light Designs!