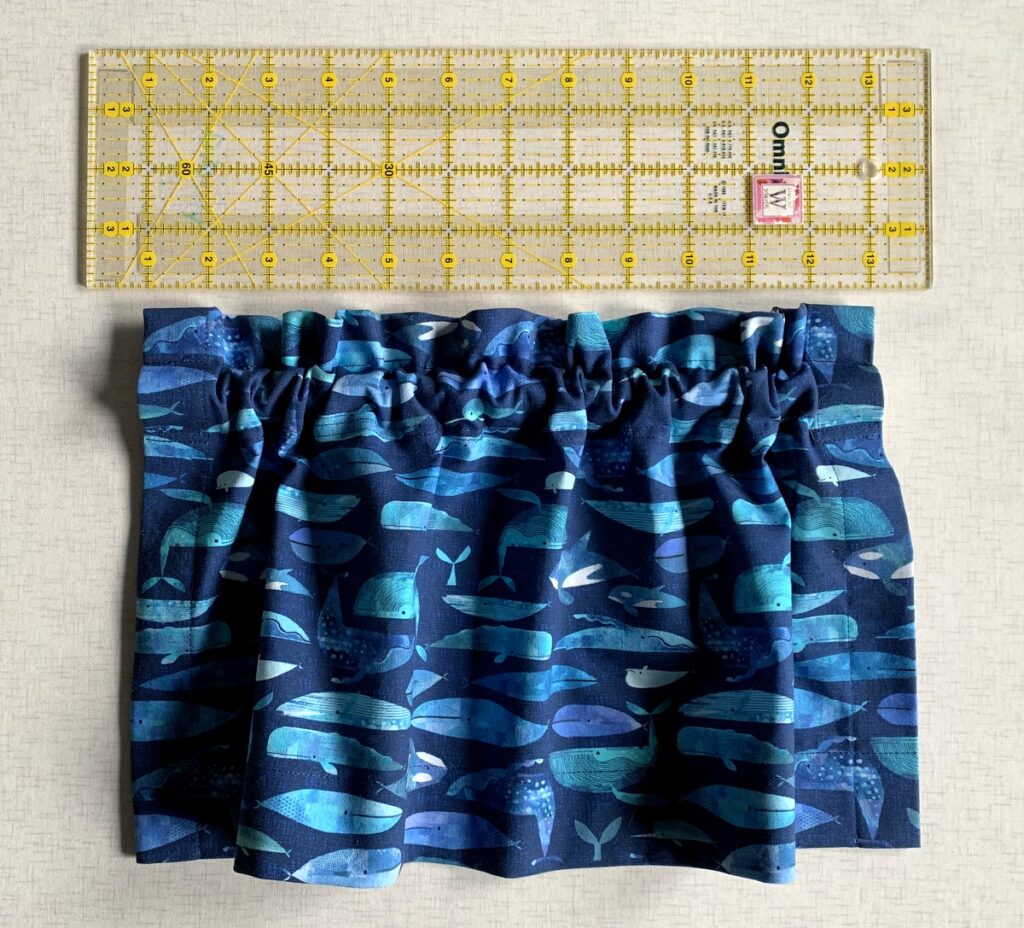 This might just be the world's smallest valance! The window it's made for — the guest bathroom in my stepmother Shirley's home — is only 12¼" wide so the spring tension rod inside the valance is set for that width. The valance itself is 8¾" long.
I just mailed the valance off to Shirley in Bend, Oregon and will wait for her to send me a photo of how it looks before I make simple ruffled valances (out of a different fabric) for the two windows in Shirley's master bath. The fabric for this one is from the "Icy World" line designed by Gareth Lucas for Windham Fabrics.
Other fabrics from "Icy World" starred (literally!) in my Arctic Stars quilt finished last December. I'd not seen this particular print from the line until my sister Diane and I spotted it at the Quilt Basket on our trip to Bend in August and decided it would be perfect for Shirley's guest bath.
We've gone quite a bit inland for whale watching!