It started with this: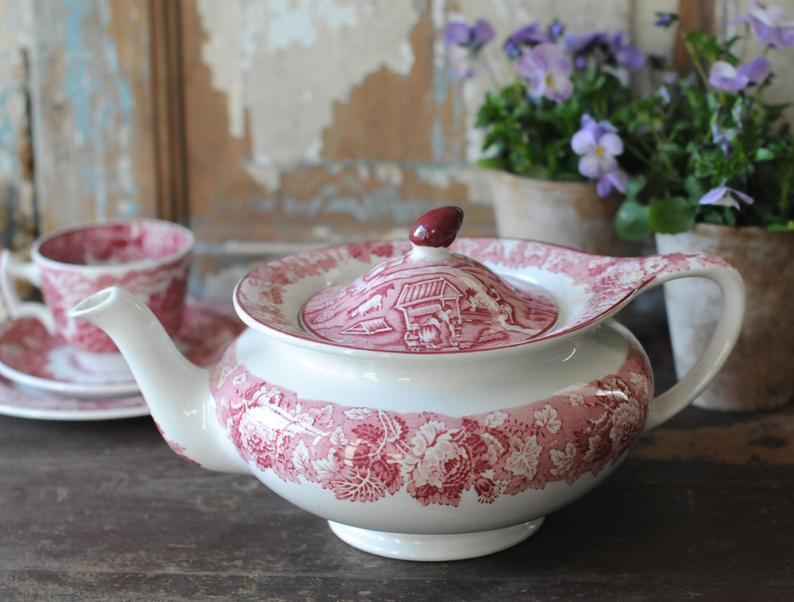 Isn't that a pretty teapot? The pattern is called English Scenery. It was made by Enoch Wood and Sons, one of the many Staffordshire potteries in the United Kingdom. This teapot probably dates to the middle of the last century. At one point, about 25 years ago, I thought I might start a collection. Ultimately I decided not to — because I was already collecting English Scenery in the blue and white version! I have almost a full set and use it every day.
Now I'm in the process of paring down (yes, Marie Kondo had something to do with that). My pink and white teapot was among the items I was prepared to part with. I was getting ready to donate it to charity when I thought of Jera Brandvik.
Jera is a quilter, author, and fabric designer living in Seattle with her husband and two darling boys. (Her website is Quilting in the Rain.) I follow Jera on Instagram, where I occasionally catch glimpses of pink and white transferware in photos of her lovely home. It occurred to me that Jera might like to have this teapot. I asked her and she said "yes!" immediately.
As we corresponded via email, Jera asked me if I had her books. No, I replied, though I've been on the lookout for them. It seems that the quilt shops I've visited in the last couple of years don't carry many books. Although I sent my teapot to Jera without expecting anything in return, a few days later look what arrived in the mail: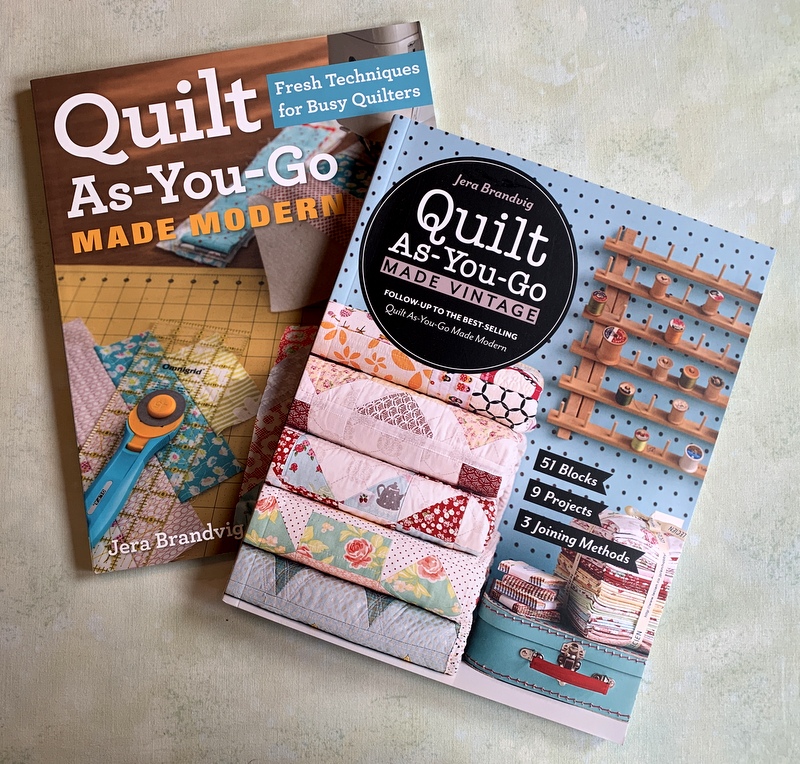 Not just one but both of her books! She even inscribed them to me — such a thoughtful touch. I have been thoroughly enjoying reading through the books and have decided that I really need to give Quilt-As-You-Go techniques a try now that I have these great resources.
Thank you, Jera! I hope you enjoy your teapot as much as I enjoy my books.