The first day of 2016 is here! It's a time for looking ahead but also a time for looking back. Specifically, looking back at what I accomplished in my sewing room in 2015. I never accomplish as much as I think I will, especially when it comes to finished quilts, but I have to remember that I made a variety of small pieces and craft items last year in addition to quilts. It will be fun to revisit them as well.
First up, the quilts.
My first finish of 2015 was Catch a Falling Star, based on Terri Krysan's star sampler, Reach for the Stars: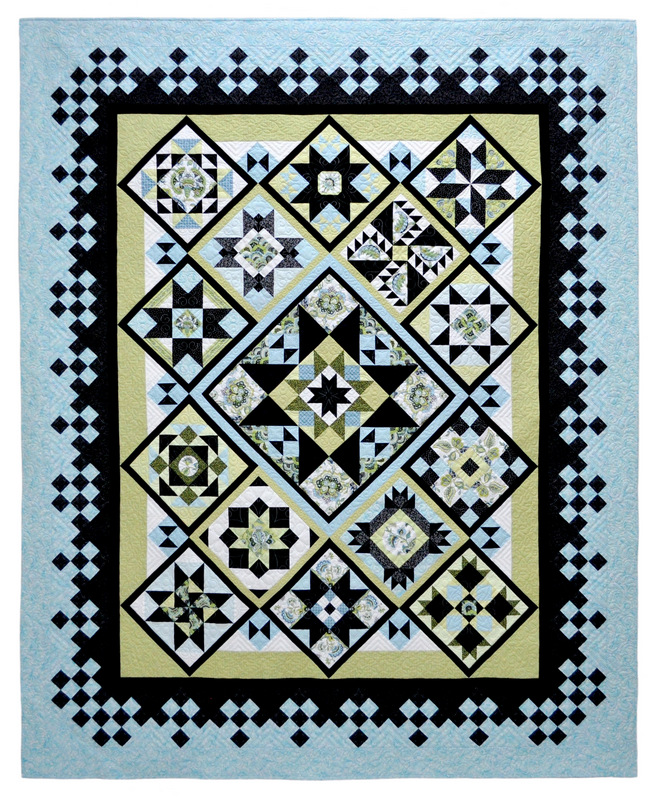 Catch a Falling Star (84″ x 105″) was quilted by Loretta Orsborn of Orsborn Specialty Quilting.
Then came Toile Story (73″ x 89″), started in 2009 but not finished till 2015. Designed by Alex Anderson and featuring fabrics she designed as well, Toile Story was quilted by Debbie Scroggy of All Quilted LLC: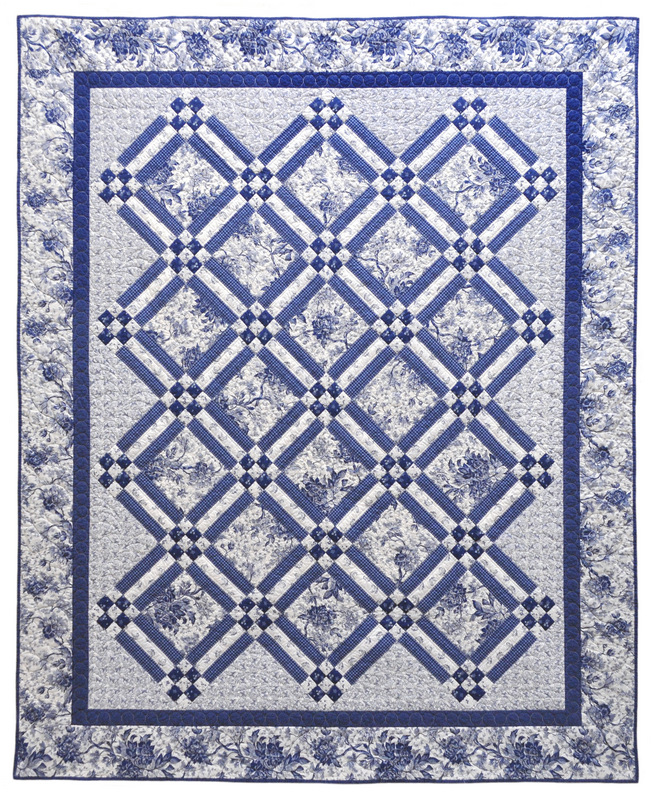 Next: Olivia Twist, a 31″ x 76″ bed runner made using my own 4-Patch Wonder with a Twist pattern. It was quilted by Jolene Knight of Good Knight Quilts: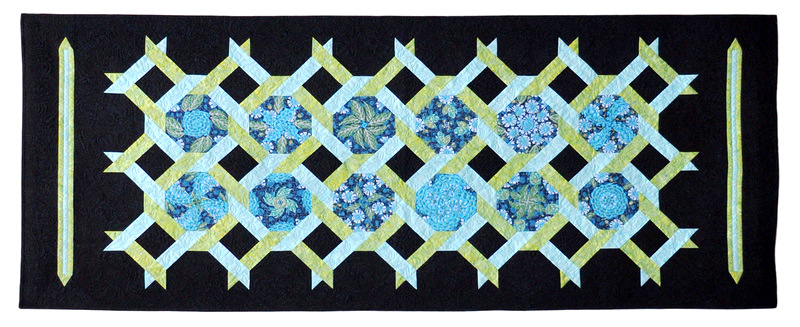 Using leftover fabric from Olivia Twist, I made Billie's Star (56″ x 55″), an original design inspired by my favorite quilt teacher Billie Mahorney, who taught me a lot about drafting and sewing star blocks: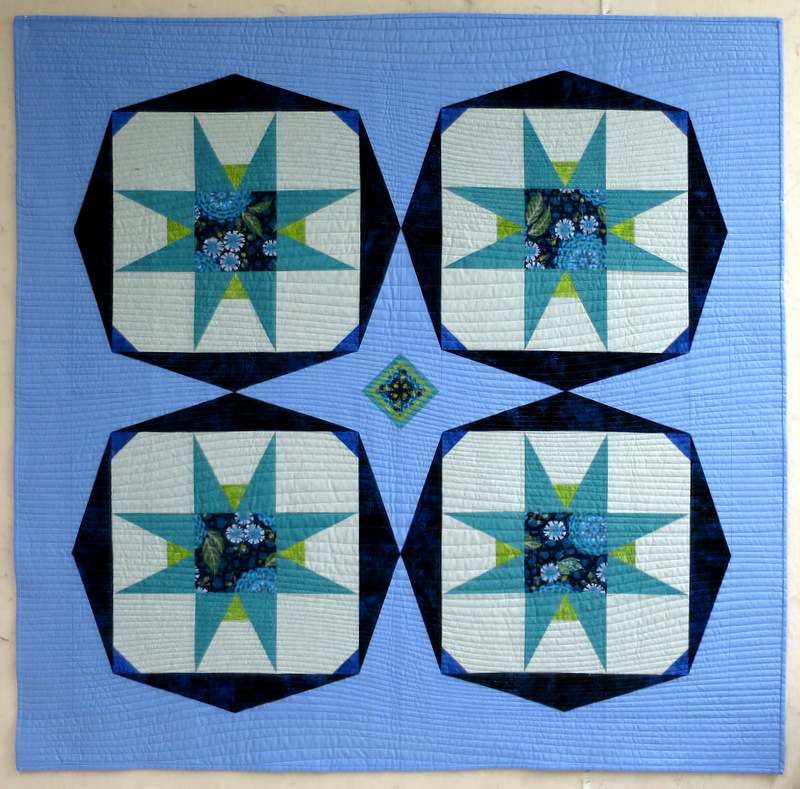 Billie's Star was quilted by Nancy Stovall of Just Quilting.
Next came Simply Dashing (58″ x 74″), a simple design that combines 4-Patch Wonder blocks (my name for four-patch kaleidoscope blocks) and Churn Dash blocks set on point. Simply Dashing was featured on the cover of the Pine Needle Quilt Shop's fall 2015 catalog. Quilted by Debbie Scroggy of All Quilted LLC.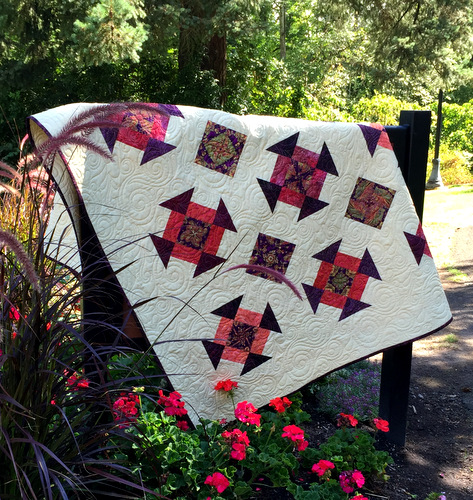 Pieced in 2014, I finished Sun Flowers, a wall hanging based on my Season to Taste pattern. It's #9 in my series of kaleidoscope quilts and the third of four quilts I'm making to reflect the seasons of the year. It measures 18½" x 55½":


My final quilt finish of 2015 was Loose Leaf, begun in a workshop with fiber artist Pat Pauly. Made from her New Big Leaf design, it finishes at 24½" square: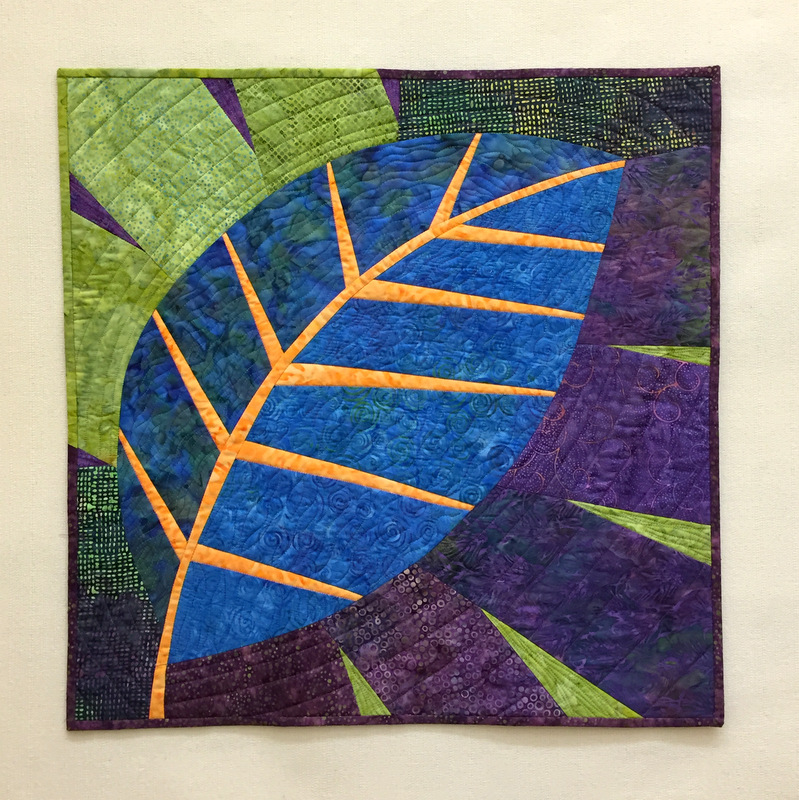 I quilted the last two pieces myself but was happy to have the larger quilts go out to some extremely talented longarm quilters.
In my next post I'll show you the array of Pretty Little Things I made in 2015.