Because of the pandemic, it's been almost three years since I taught a Junior Billie Bag class. That changes tomorrow, when I teach the first of three sessions to a new group of students. I'm pretty pumped!
Here's a look at one of the front/back panels of my current bag: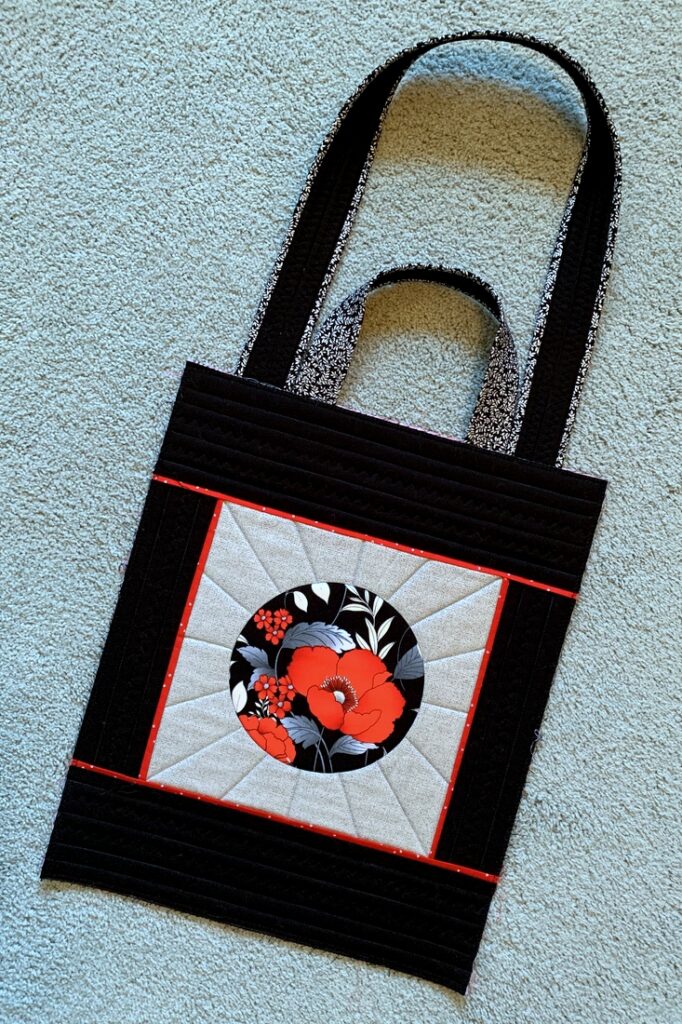 Isn't that a gorgeous poppy? I'm using several fabrics from the "Poppy Promenade" line designed by Greta Lynn for Kanvas in association with Benartex Fabrics. The line was released a year ago (or was it two?) and I bought a few yards of the main focus fabric, a stunning border print: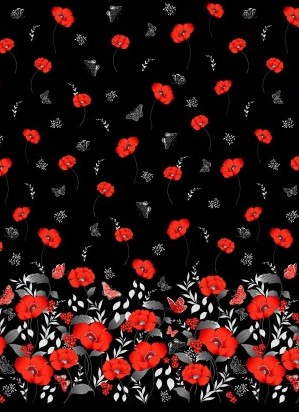 My thought was to make myself a sundress (which hasn't happened yet) but I also purchased a few of the other prints in the line in smaller quantities in case I decided to make a quilt. That hasn't happened yet, either.
To make the panel you see at the top of the page, I fussycut the border print to isolate a poppy and made an inset circle in the middle of a 10″ block of pearly grey fabric. The block is surrounded by a narrow red print flange, with solid black strips to finish the panel.
Instead of piecing the second front/back panel, I cut one piece of the border print: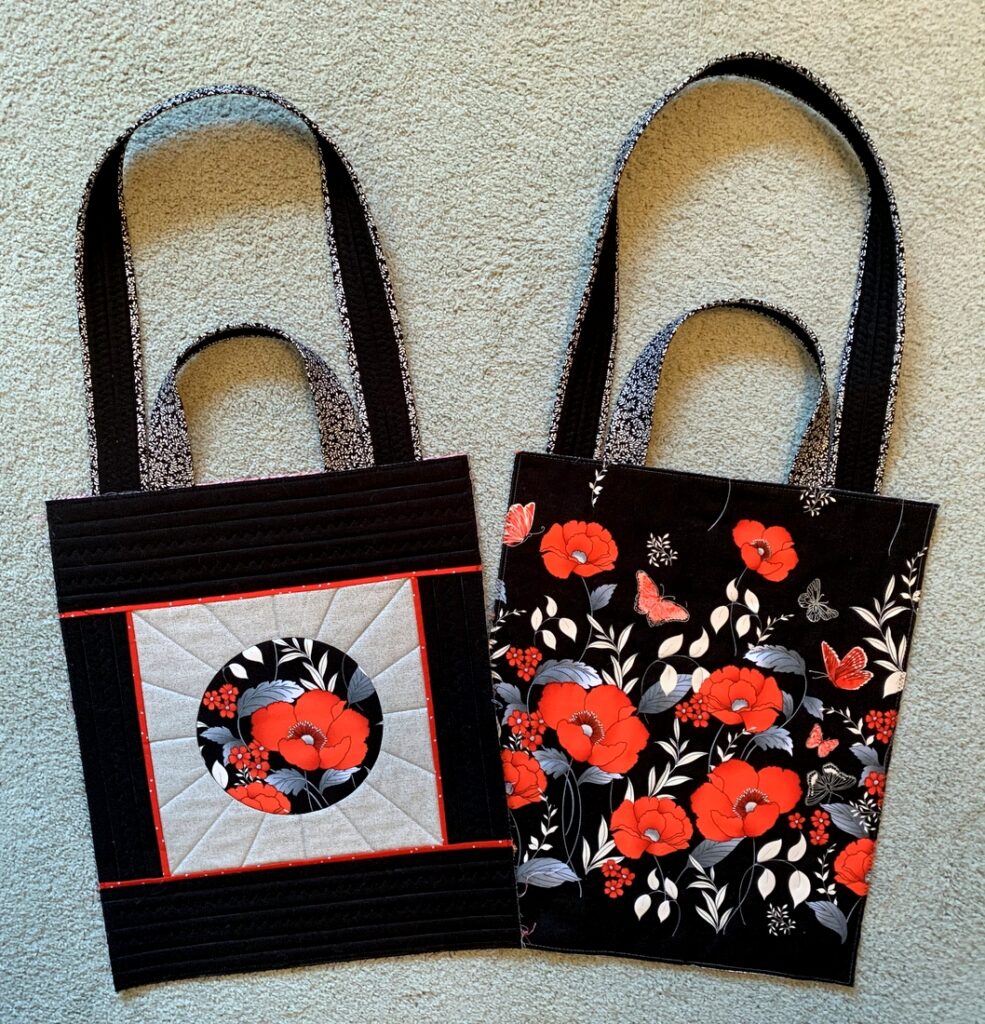 I make a new bag with each class so I can show the students the individual components of the JBB and how they go together. Then I assemble the bag right along with the students so that I have a finished product the same time they do. Actually, I'm always a step or two ahead of them!
If you're new to my blog, this link will explain the history of the Junior Billie Bag and give you a look at the 10 bags I have made over the last 10 years.