It's Week 8 of Throwback Thursday. Over the last seven weeks I've shown you seven quilts, one for each year between 2010 and 2016. Today's quilt is my first red and white quilt (though not my last, as you know from my most recent post). Here, representing Week 8, is Dutch Treat: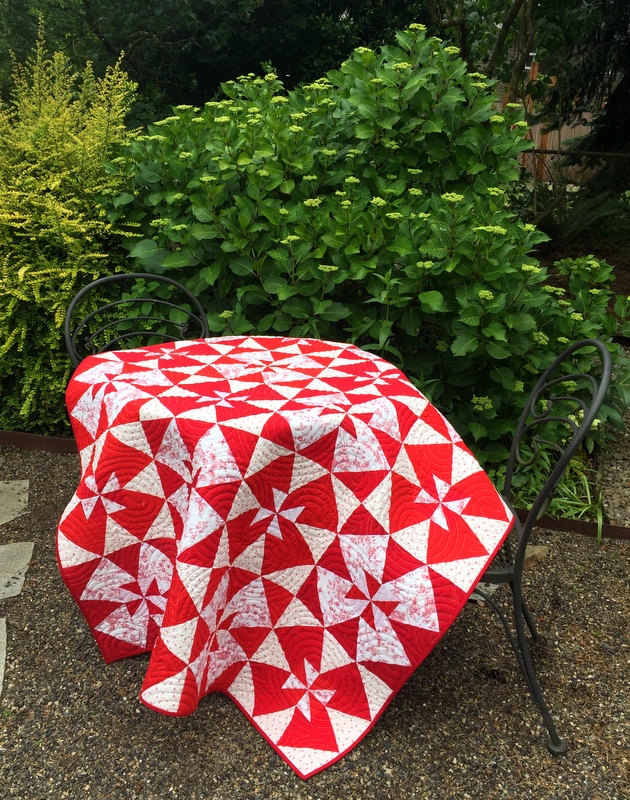 Made from the pattern A Mid-Winter's Night by Cottage Rose, the quilt features a mix of reds and two light background fabrics, all from my stash. The quilting was done by longarm quilter Debbie Scroggy.
Dutch Treat gets its name from the windmill shaped blocks: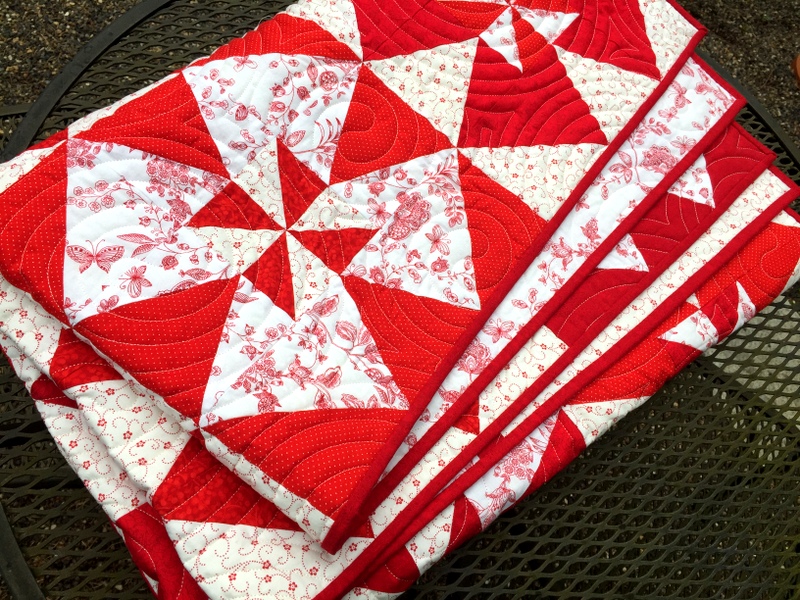 Eight weeks and eight quilts down, two to go! I hope you'll join me next week for 2018's pick.