With a new Junior Billie Bag in my sewing room and a coordinating tool caddy, it was just a matter of time before I gave into the temptation to complete the suite of accessories. Pictured with the tool caddy below are a scissors case, a rotary cutter coat, and a fabric box: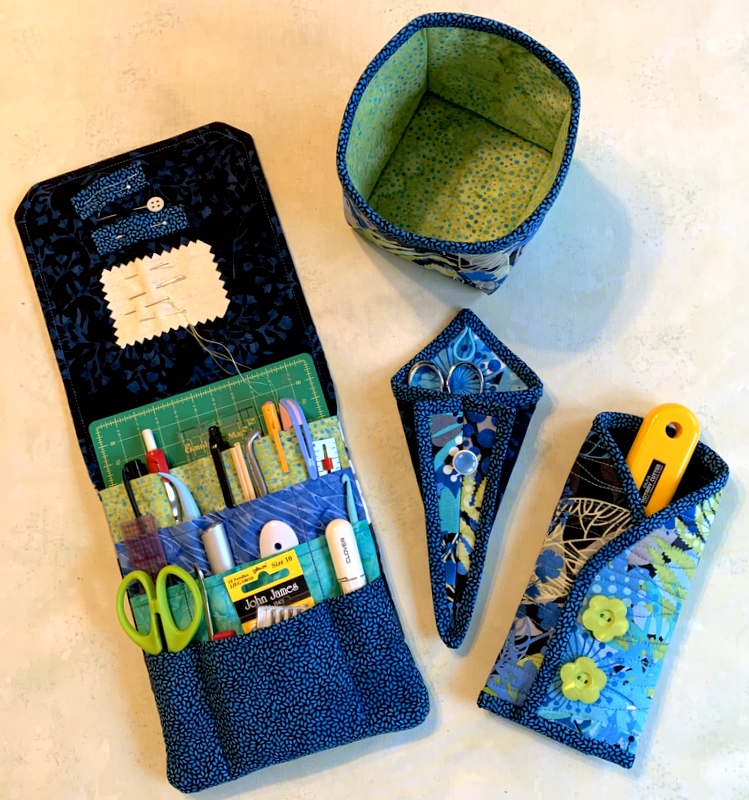 I love these fabrics and colors so much!
You can find picture-heavy tutorials for the scissors case and rotary cutter coat under the Tutorials link at the top of my home page . . . or you can just click on this link.
Speaking of Junior Billie Bag accessories, I forgot to show you the tool caddy I made recently to go with the JBB completed last spring for a class I was teaching: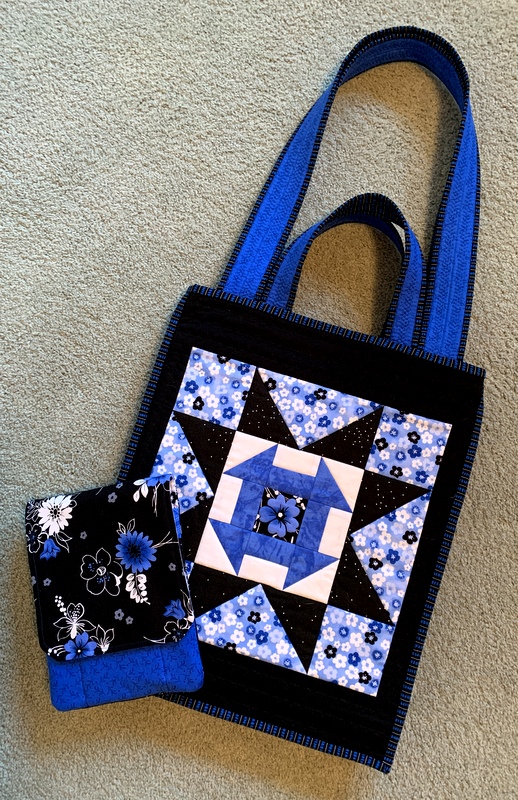 My friend Cheryl S. was the surprise recipient of this JBB and tool caddy when we were together at Quilt Camp earlier this month.
I'm so ready to shift gears! There's a new-ish project I'm eager to get back to as soon as I finish up a couple of ongoing projects. And as my twin sister Diane keeps reminding me, the newly remodeled kitchen won't be complete until I make those valances . . .