My current work-in-progress is a second version of the delightfully whimsical pattern Dresden Neighborhood by Kim Lapacek of Persimon Dreams. I'm using scraps from Corey Yoder's "Holliberry" line from last year plus a few other red and green fabrics culled from my stash: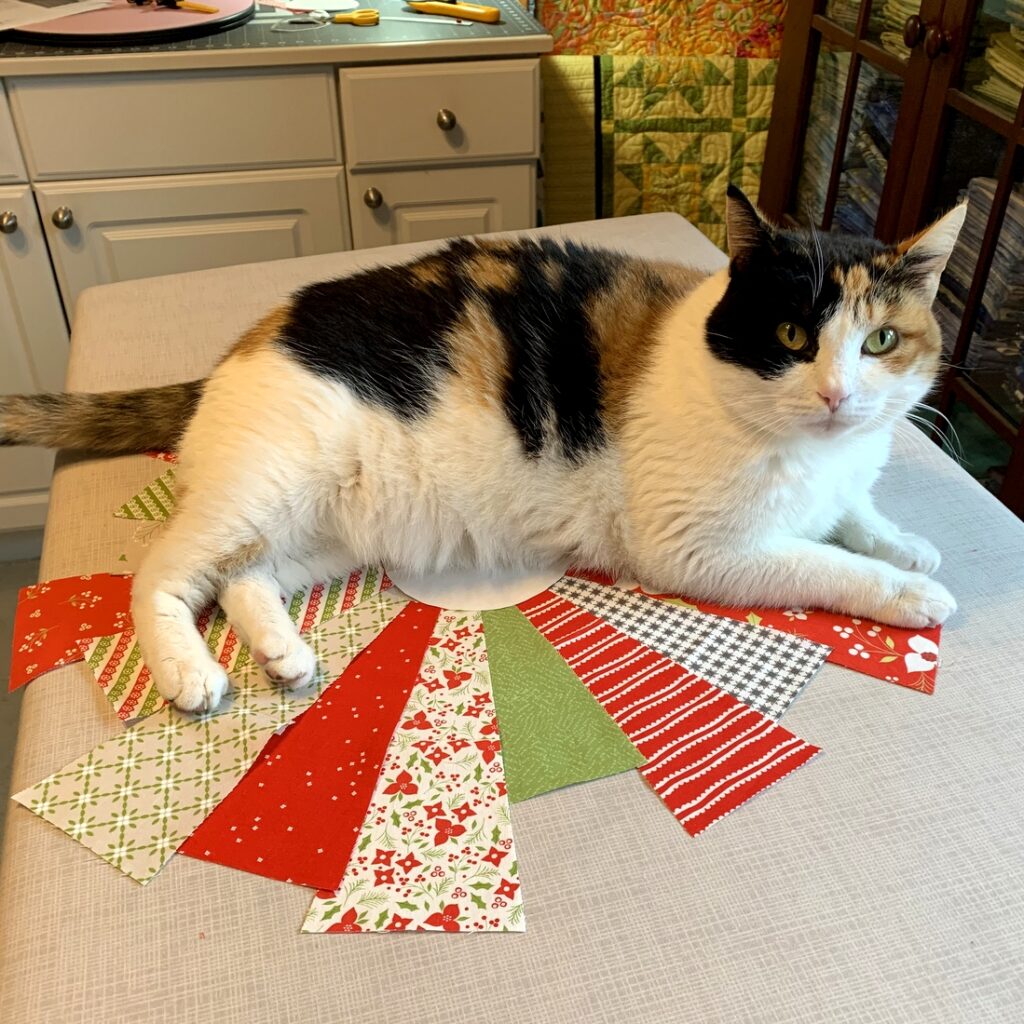 As you can see, progress was interrupted by the arrival of Princess Cordelia (Coco for short), who did her thing:  flopping down on top of whatever project happens to be on my ironing board. When she finally deigned to depart I was able to sew the dresden blades together: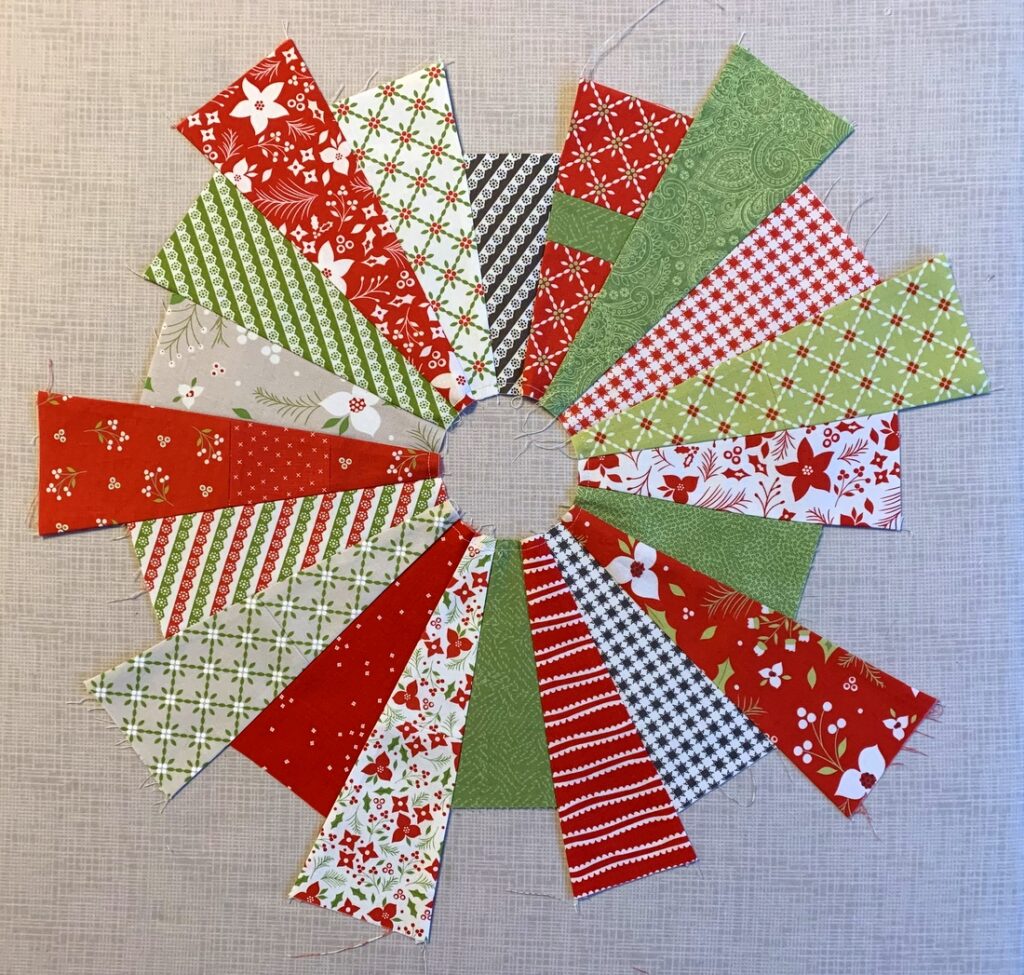 Having blades of different lengths topped off by lopsided roofs, windows, and doors is what makes the Dresden Neighborhood so delightfully wonky as you can see in my first version, Uptown Funk: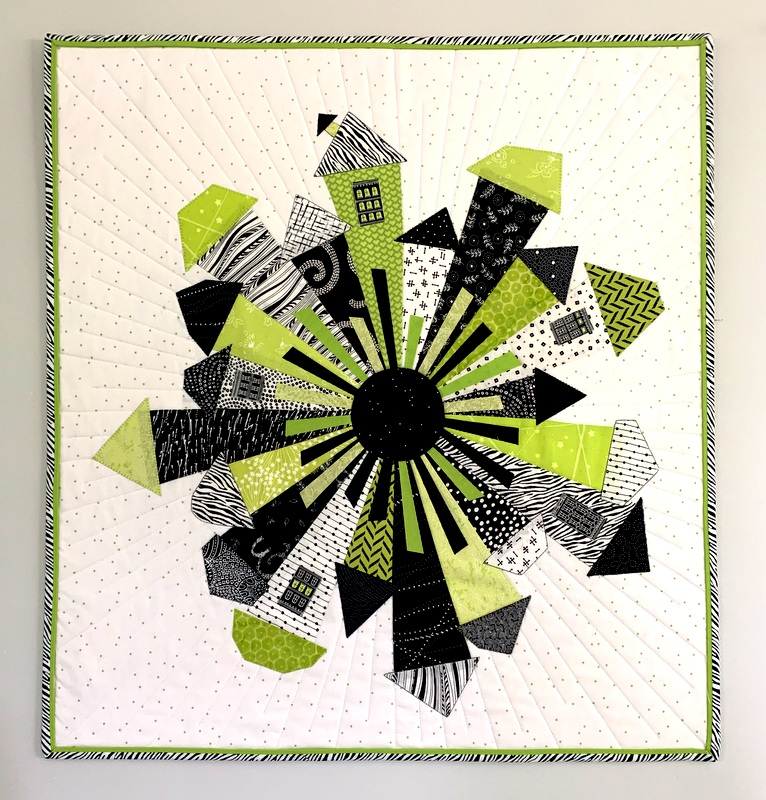 I love the idea of a holiday version. The "Holliberry" fabric I'm using made its first appearance in my quilt 'Tis the Season, currently on rotation on the back of our couch because — of course — 'tis the season:
In spring next year I'll be teaching "Wonky Dresden Neighborhood" at Montavilla Sewing Center's Lake Oswego store and also for the Oregon Coastal Quilters Guild. Making a second version is part of my preparation. It will refresh my memory on what I learned the first time around and allow me to try out some different ideas in customizing my neighborhood. What fun!