That's the name I've settled on for my current work-in-progress. It's a nod to 1) the line of fabric ("Holliberry" by Corey Yoder of Coriander Quilts), 2) the circle in the center of the quilt around which my Dresden Neighborhood houses are arranged, and 3) the fact that my mini quilt is round rather than square. (I described my low-tech method of making my quilt round by means of a pencil-on-a-string compass in my last post.)
Holliberry Circle is now bound and I couldn't be happier with the result: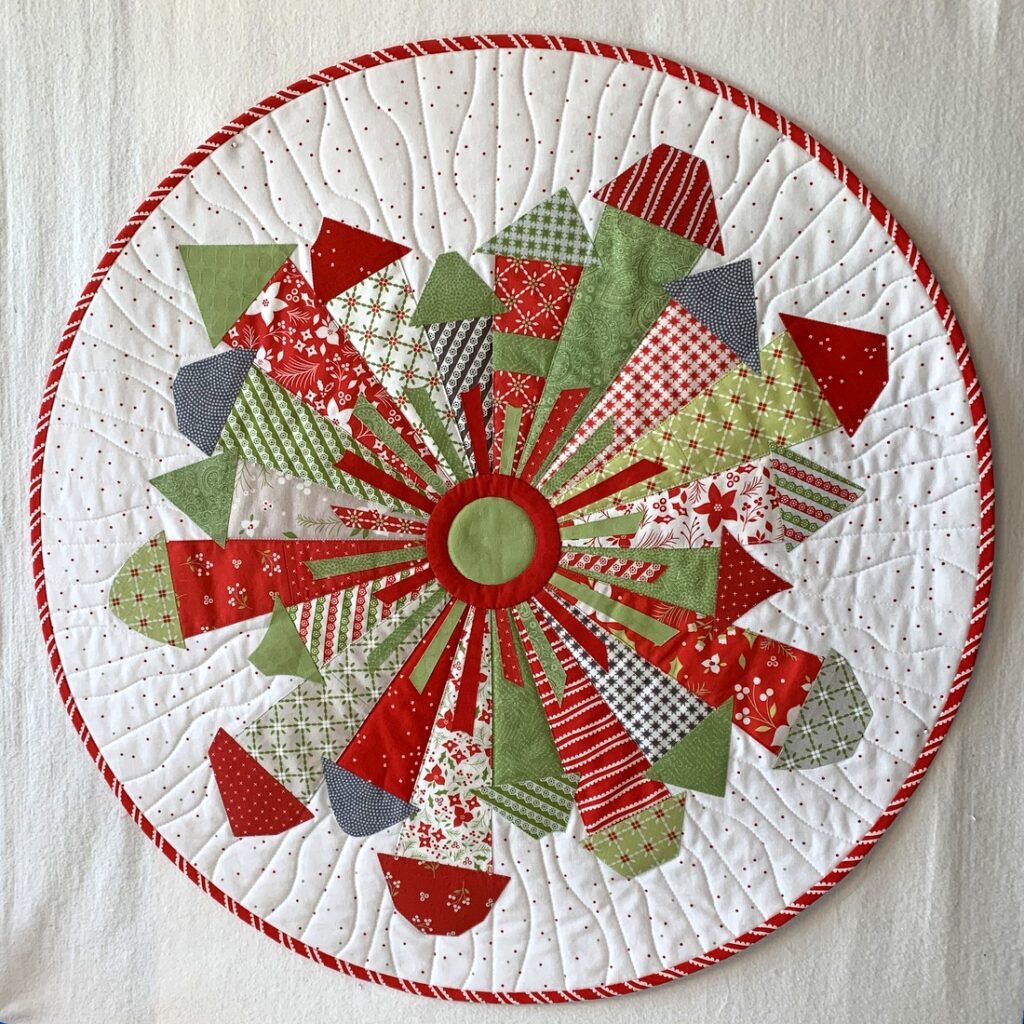 It's not quite finished, though. Still to come: the label on the back and the finishing touches on the front, namely: buttons for windows.
The binding is made from an uneven striped fabric (not part of the "Holliberry" line) used on one house and one roof. I love the look of a bias striped binding and in this case it was necessary to cut the fabric on the bias because the quilt is round. The strips were cut 1¼" wide for single-fold binding.
The quilting angels were smiling on me when it came to joining the two ends: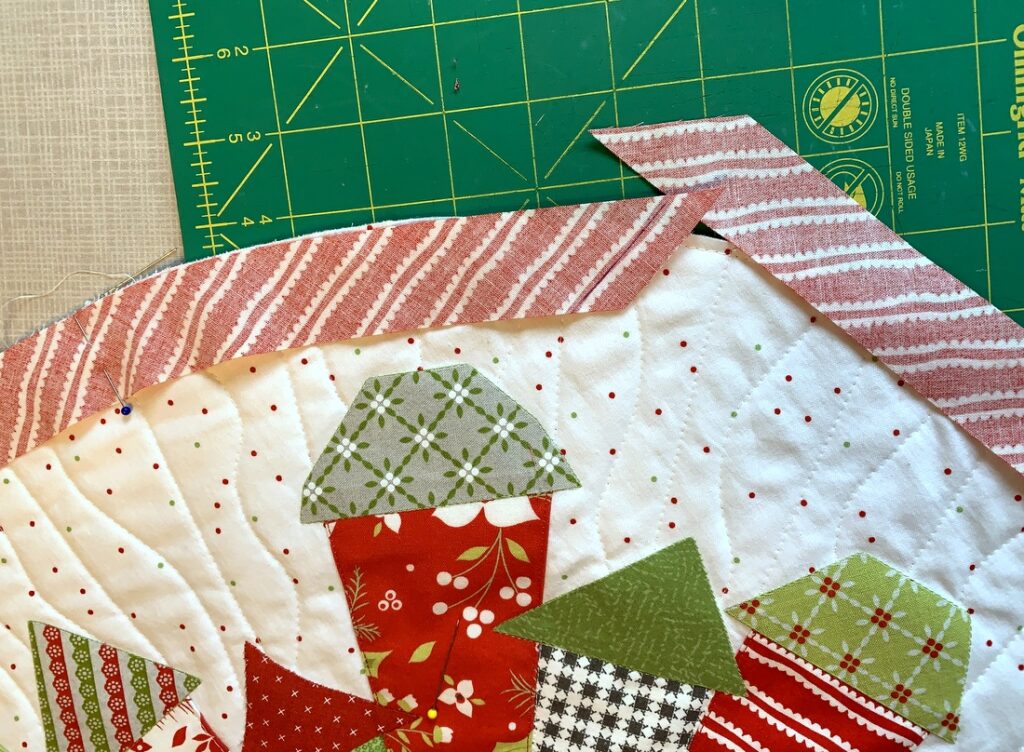 By carefully trimming the ends and then tugging just a bit on them (happy in this case for the stretchiness of bias!) I was able to join them in such a way that the pattern matches and the seam is virtually unnoticeable: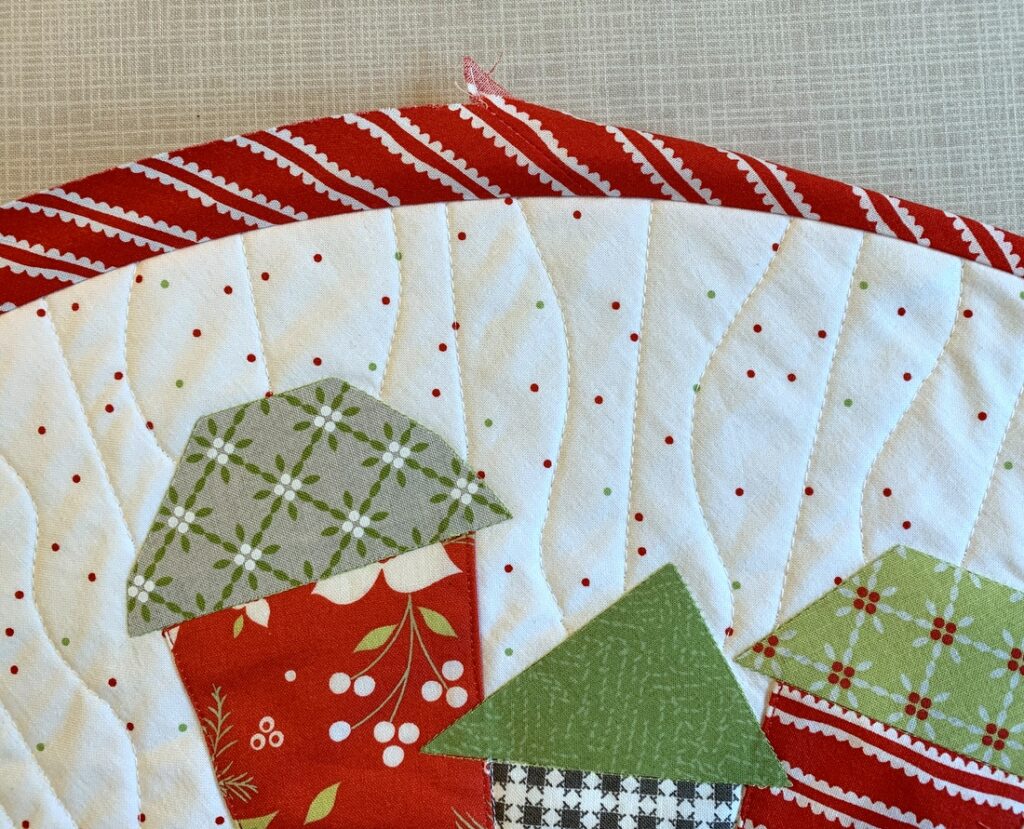 You can spot it because of the triangle of fabric from the seam sticking up. Here's the same view with the binding stitched down: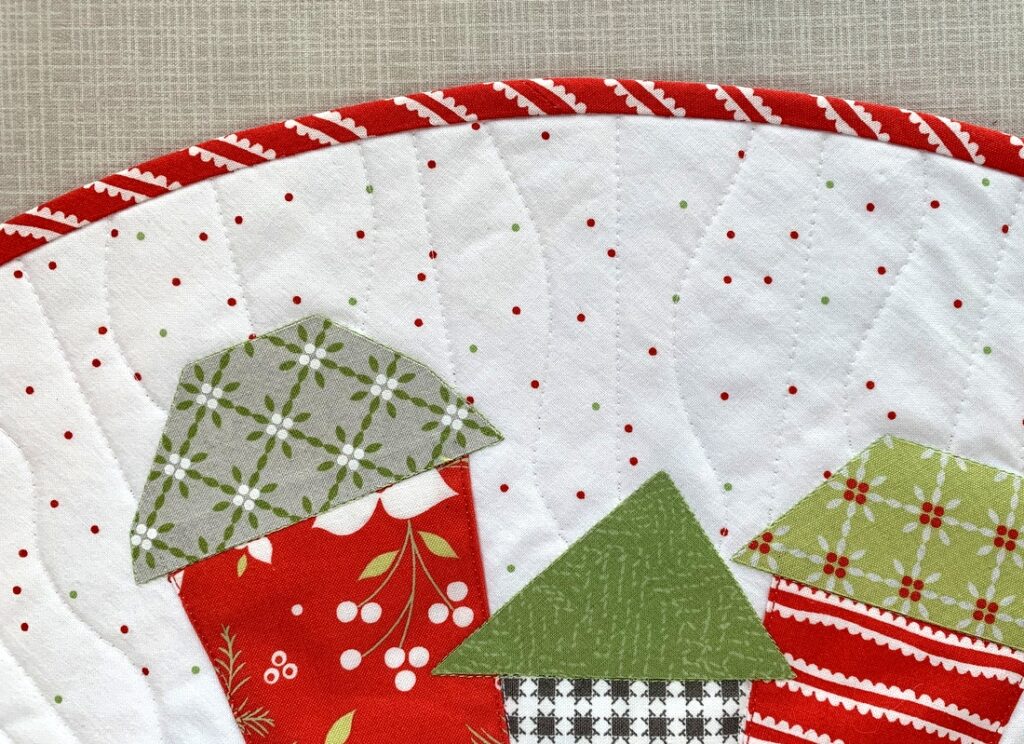 You have to look really hard to see that seam, right?
As I look back at the first photo, it occurs to me that the binding looks a bit like peppermint candy. How sweet it is!