Now that Christmas is over, I can show you the pillowcases I made for my twin sister Diane and her husband Ed: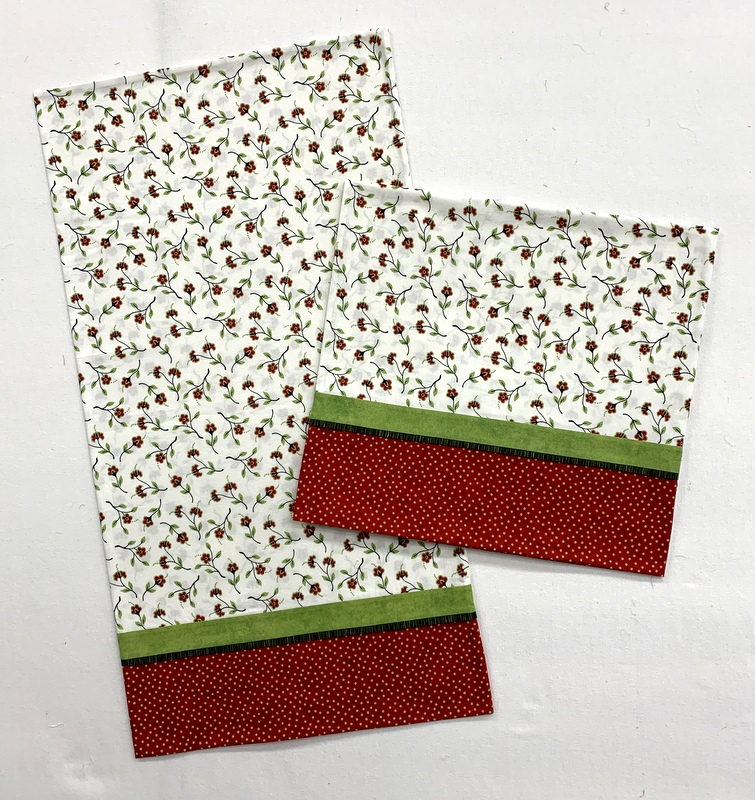 The cases are made for a king size bed so they measure a generous 20″ x 33″. I am so in love with that floral fabric; it's from a 2010 line for Henry Glass Fabrics called "At Home for Christmas" designed by Heather Mulder Peterson of Anka's Treasures. It's been in my stash for years. Knowing I would be using most of it, I scoured the Internet looking for more and even contacted Heather to see if she still had some in her shop; alas, it is gone.
I confess it was really hard to cut into that fabric but I knew that pillowcases made from it would look wonderful in Diane and Ed's master bedroom: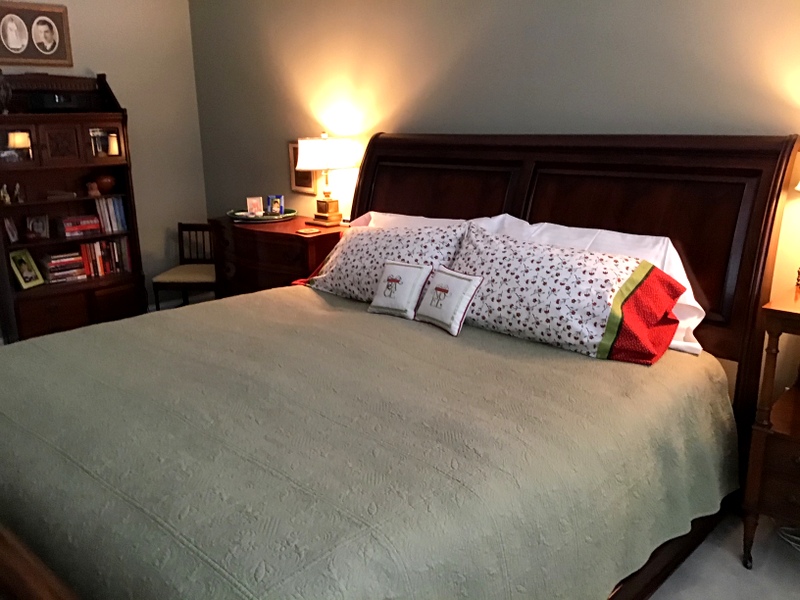 The colors are Christmas-y but the prints are not, making the pillowcases appropriate for use all year round.
I had one other thing in mind when I chose the fabric. In the picture below you can just get a glimpse of a quilt on the wall: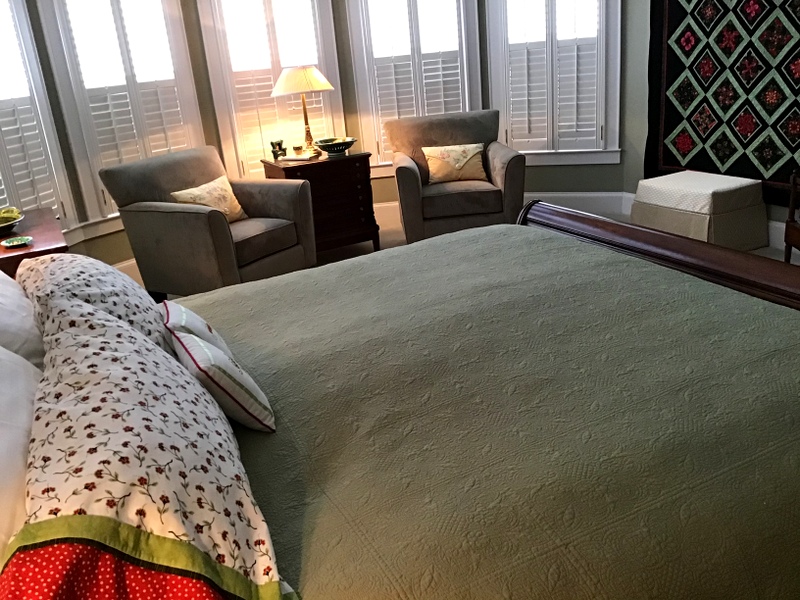 It's Midnight in the Garden, one of my very favorite quilts, made from my pattern 4-Patch Wonder: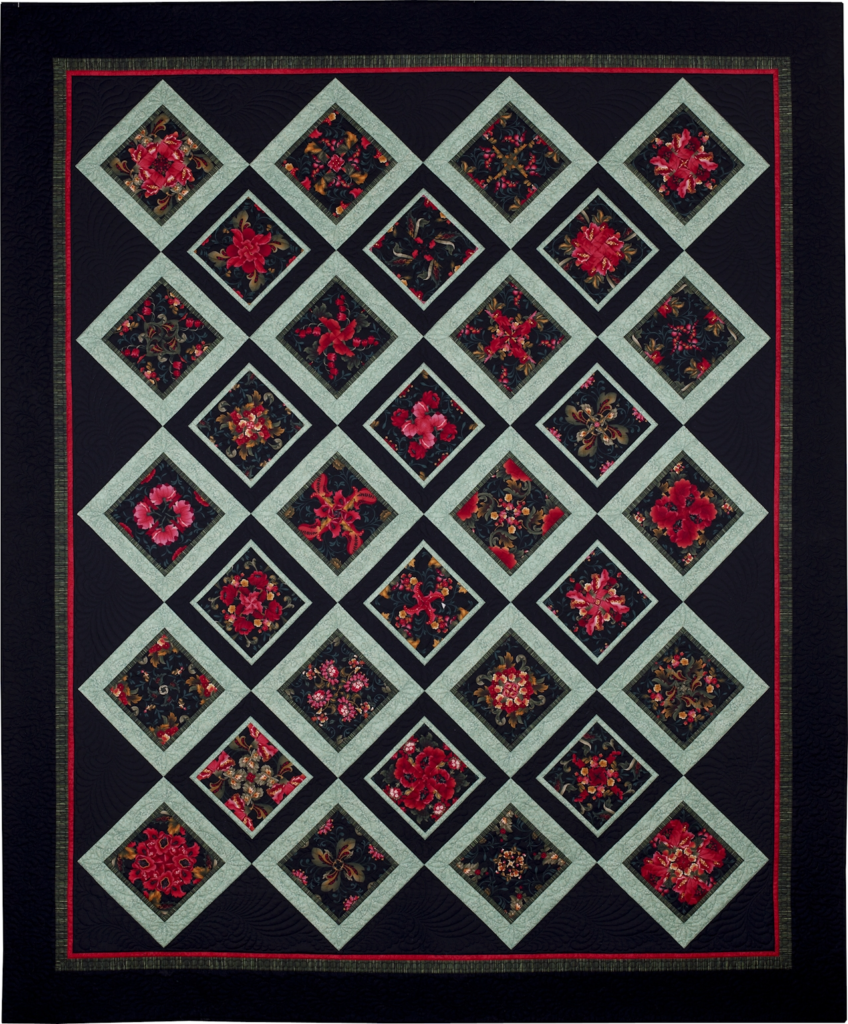 I gave the quilt to Diane for her 60th birthday a few years ago and I get to see it whenever I travel to Georgia to visit her. I figured the pillowcases would complement her quilt very nicely. And they do, don't they?!