Here's to 2017! Specifically, here's to lots of sewing and quilting in 2017. I'm already looking forward to several projects — and not just new ones. There's a stack of UFOs beckoning that I am actually enthusiastic about tackling. But not today.
On this fresh new day of the year, I'm looking back on what I created in 2016. Rather than going in chronological order, I'm grouping my finishes by categories.
This was the year of the Junior Billie Bag, the quintessential quilter's tote designed by Billie Mahorney. I made a bag for myself . . .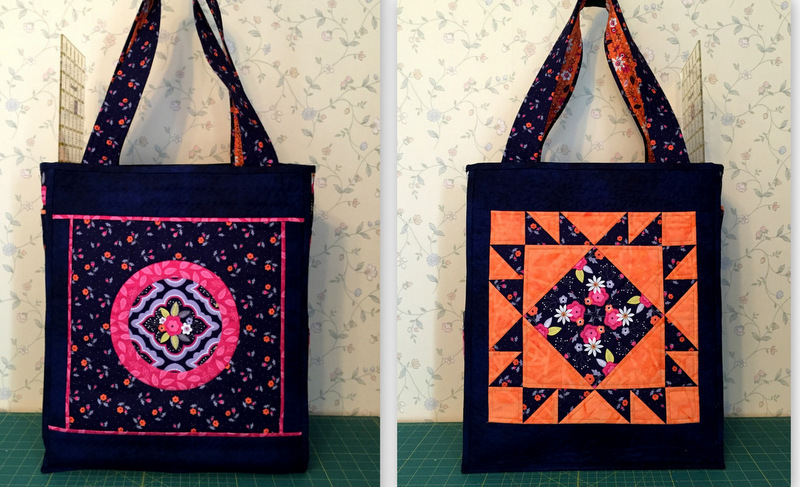 . . . and one for my friend Deborah . . .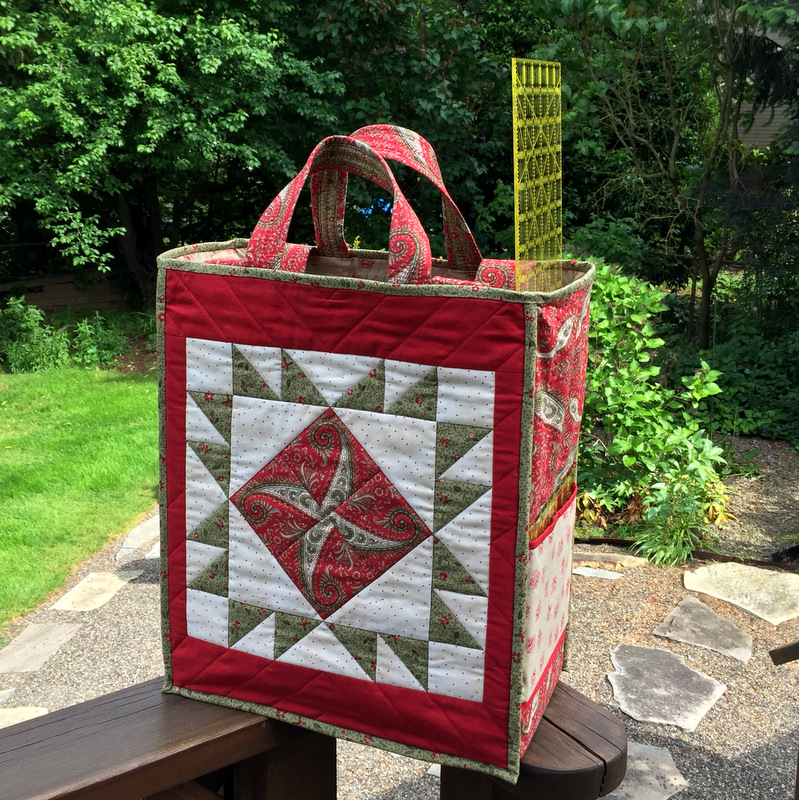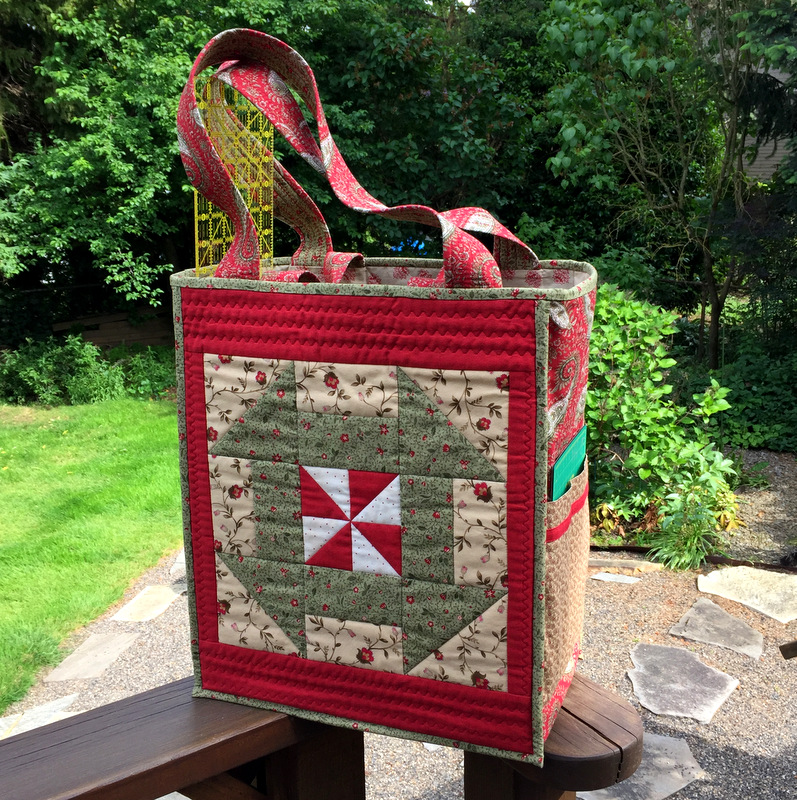 . . . and one for my friend Miriam: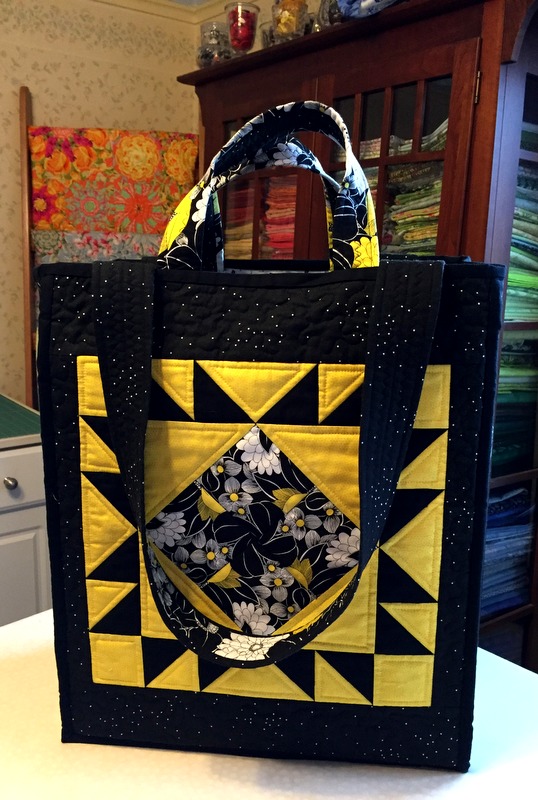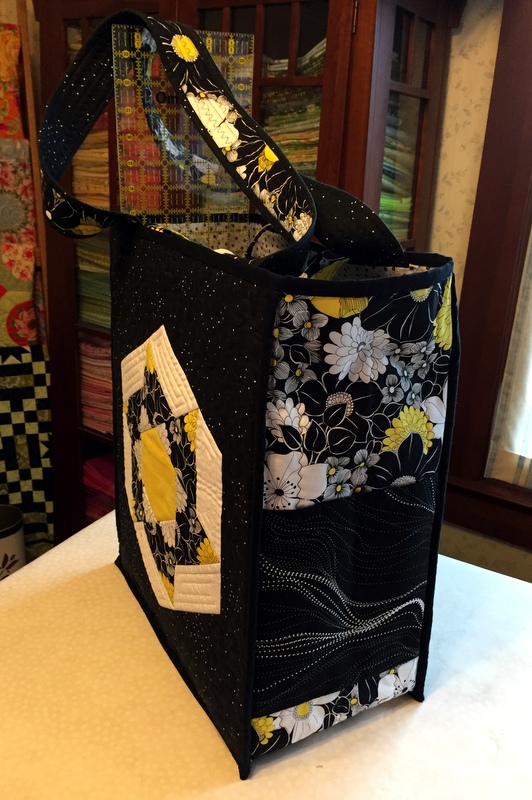 Next category: baby quilts. This is the first of two incorporating a charming giraffe-themed fabric panel: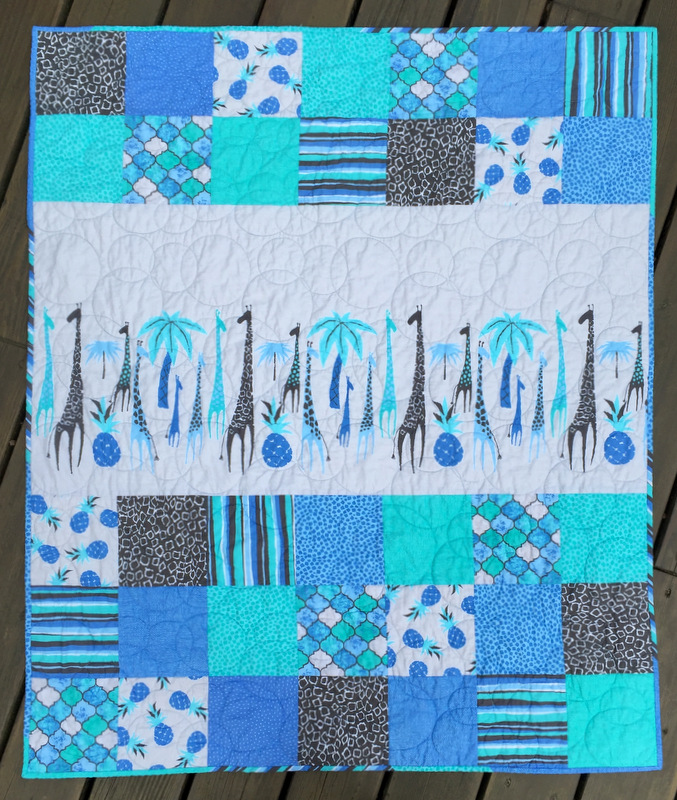 Here's the second one, using the same fabrics in a slightly different setting: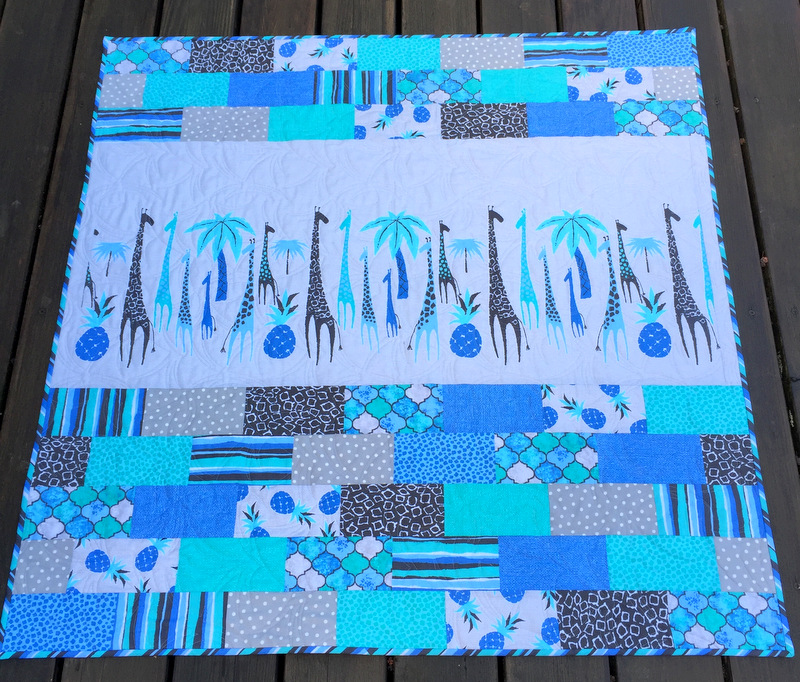 I didn't use a pattern for these quilts, preferring to play with simple shapes (squares and rectangles) so that the giraffes on the fabric panels would be the focal point.
My third baby quilt of the year was this one using the pattern Just Can't Cut It from All Washed Up Quilts: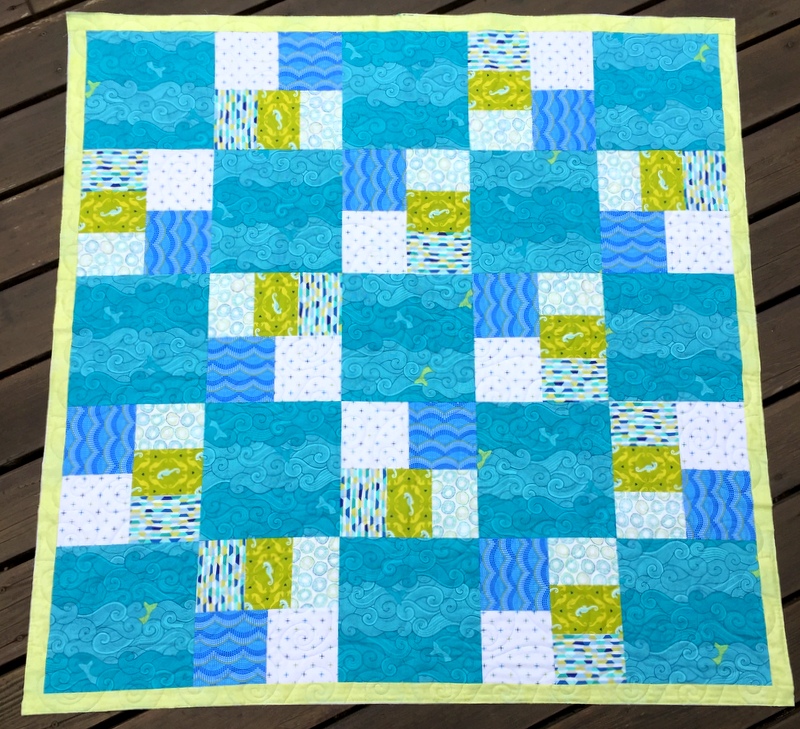 All three were quilted by longarmer Sherry Wadley.
All by itself in the mini quilt category is Ring Toss, based on the pattern Mini Rings by Sew Kind of Wonderful: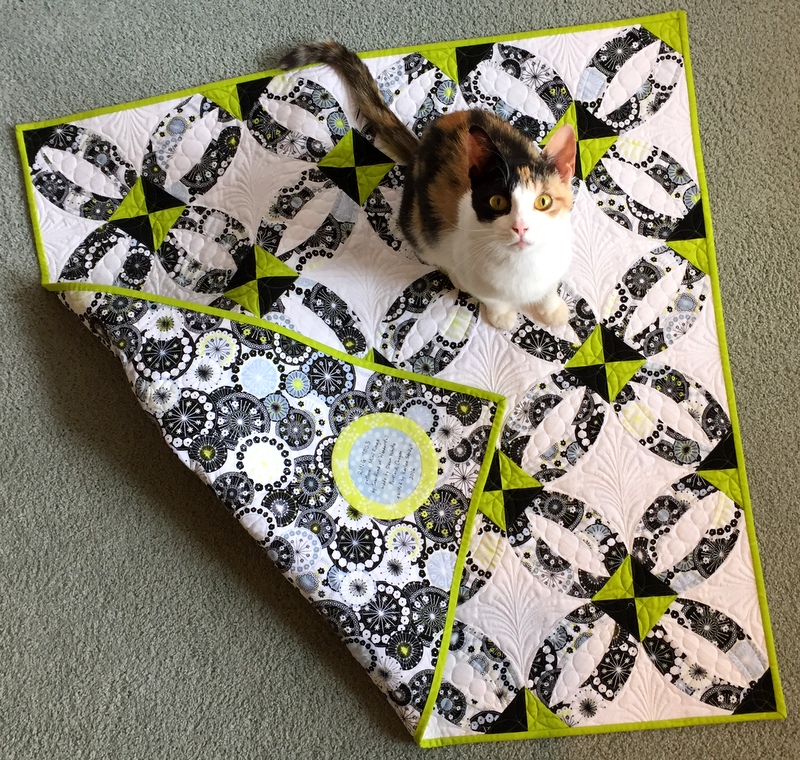 Mini Rings was quilted by Karlee Sandell of SewInspired2Day. Oh, and that's our new rescue kitty Princess Cordelia (Coco for short).
Lap quilts is the next category. Once again I used a Sew Kind of Wonderful design, adapting the pattern Chic Diamonds into this quilt I named Dragonfly Kisses: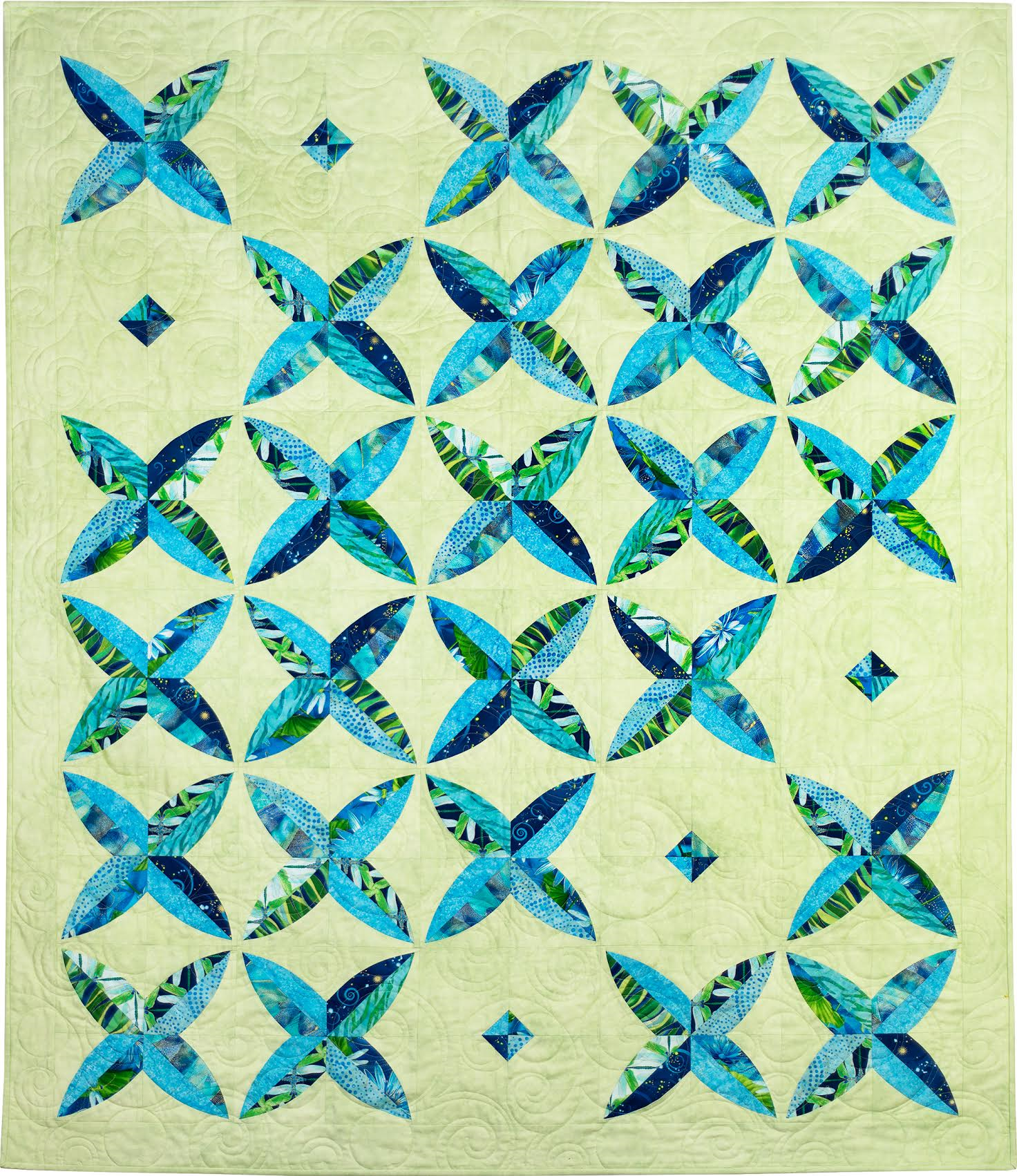 It was quilted by Sherry Wadley.
The next quilt, Where It's @, was started in July in a class with Karla Alexander of Saginaw Street Quilts. It's based on her pattern Rewind. I really stepped outside my comfort zone with this quilt, and I absolutely love the result: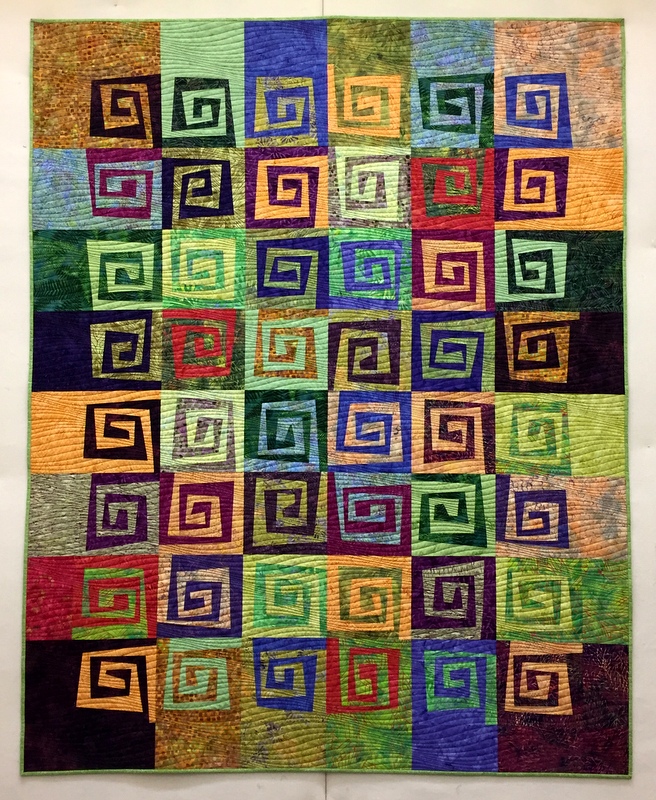 The last quilt in this category is Stella by Starlight, a "kaleido-spinner" using the Spinners block by Heather Peterson of Anka's Treasures: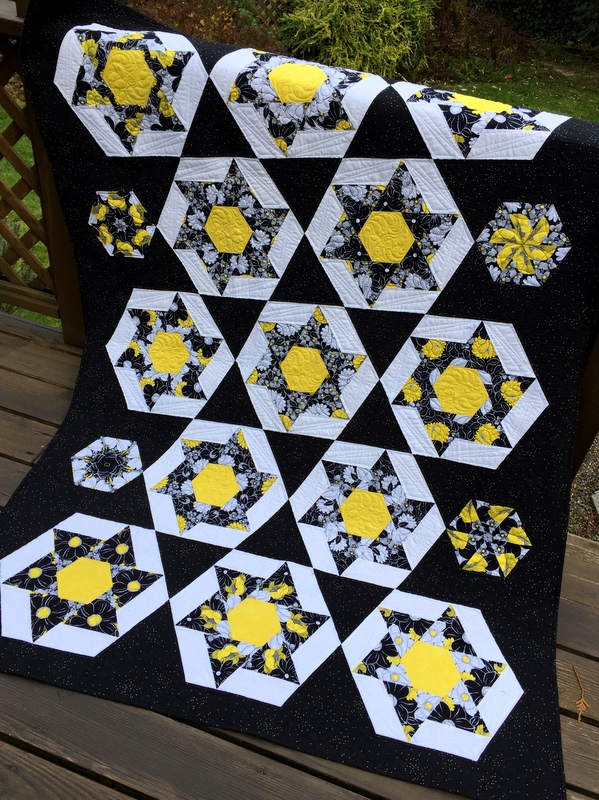 I call it a "kaleido-spinner" because the six equilateral triangles in each block were cut from identical repeats of the focus fabric, creating a kaleidoscope effect of sorts. The four small hexagon blocks are true kaleidoscope blocks.
Both Where It's @ and Stella by Starlight were quilted by Karlee Sandell.
The next category is runners, both bed and table. I made one of each, using the same focus fabric in each (Wander by Joel Dewberry) and the same block design (Spinners by Anka's Treasures) with completely different outcomes. Here is WanderLust I, the king size bed runner made with five blocks: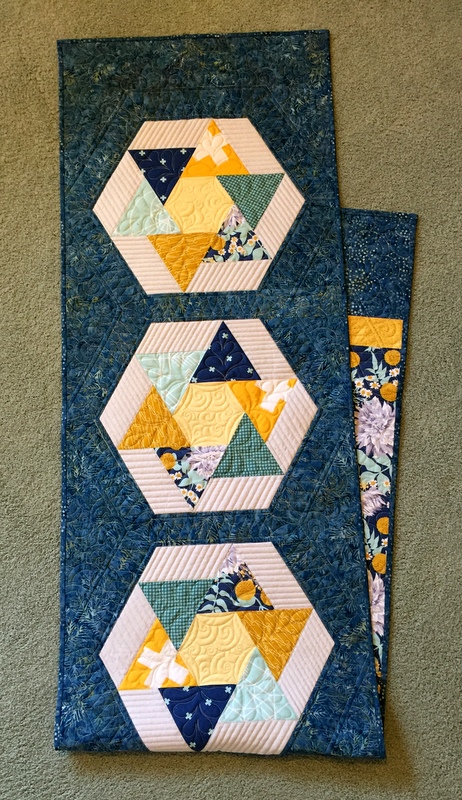 I liked the focus fabric so much I made the bed runner reversible: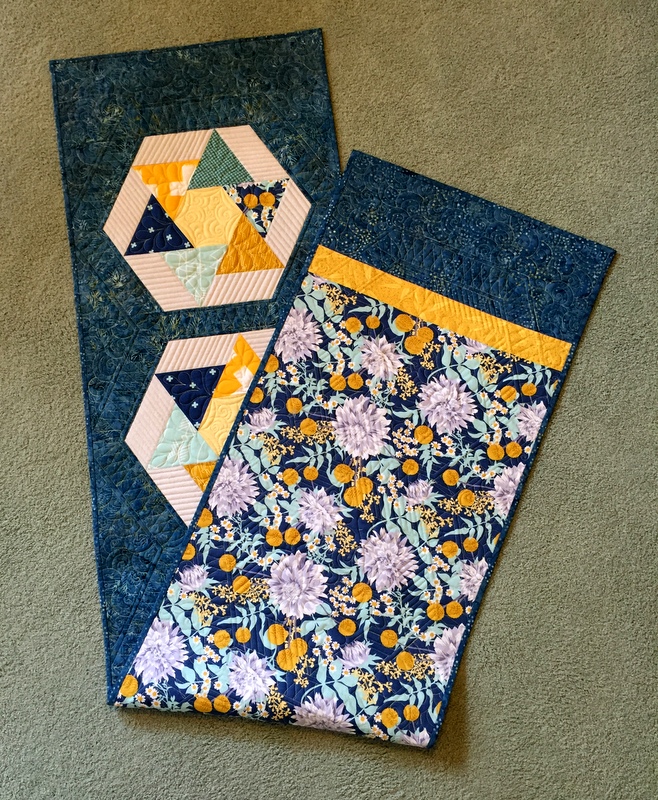 It was quilted by Coleen Barnhardt of the Quilted Thistle.
Here is the same focus fabric made into WanderLust II, a "kaleido-spinner" runner converted into a wall hanging: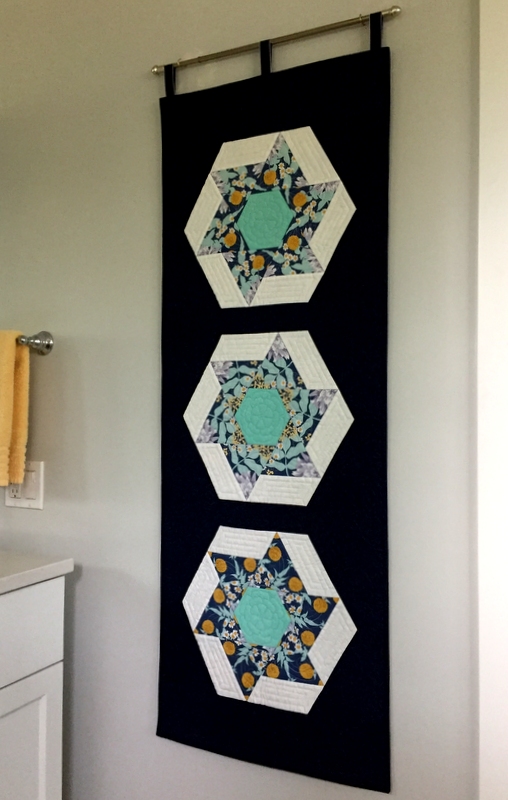 This was quilted by Debbie Scroggy of All Quilted LLC.
The final category is a bit of a hodgepodge. I made a quilted cover for my stepmother's new iPad Pro . . .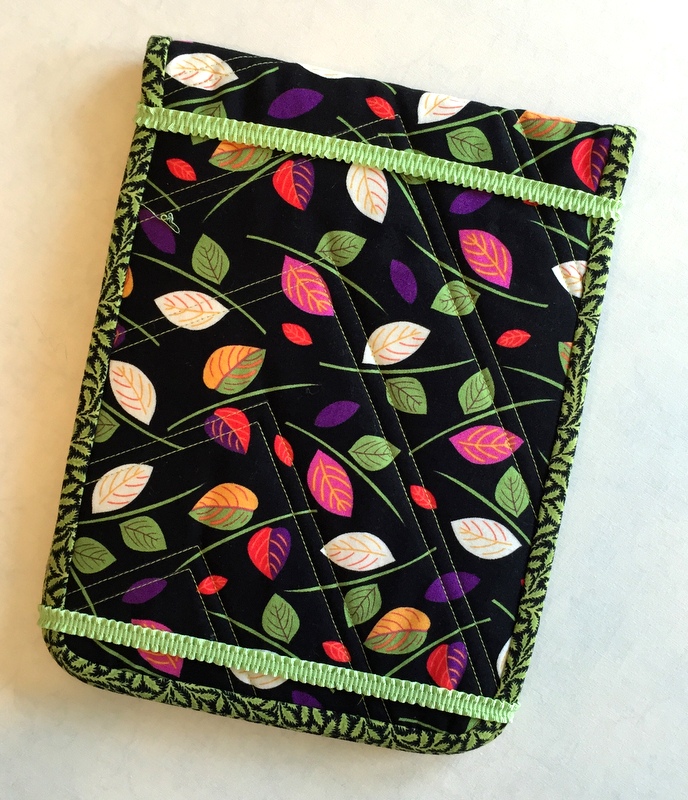 . . . and a cardholder for her bridge hands: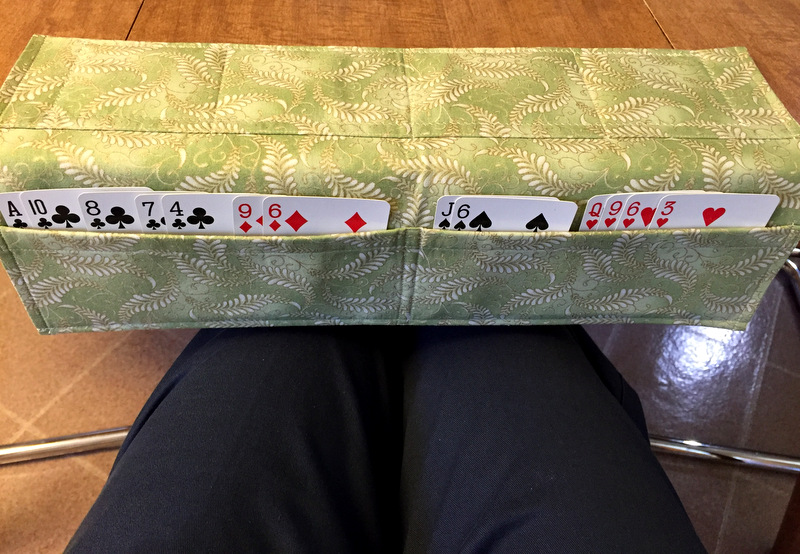 For my friend and fellow Quister (Quilt Sister) Vickie I made an iron caddy that doubles as a pressing mat . . .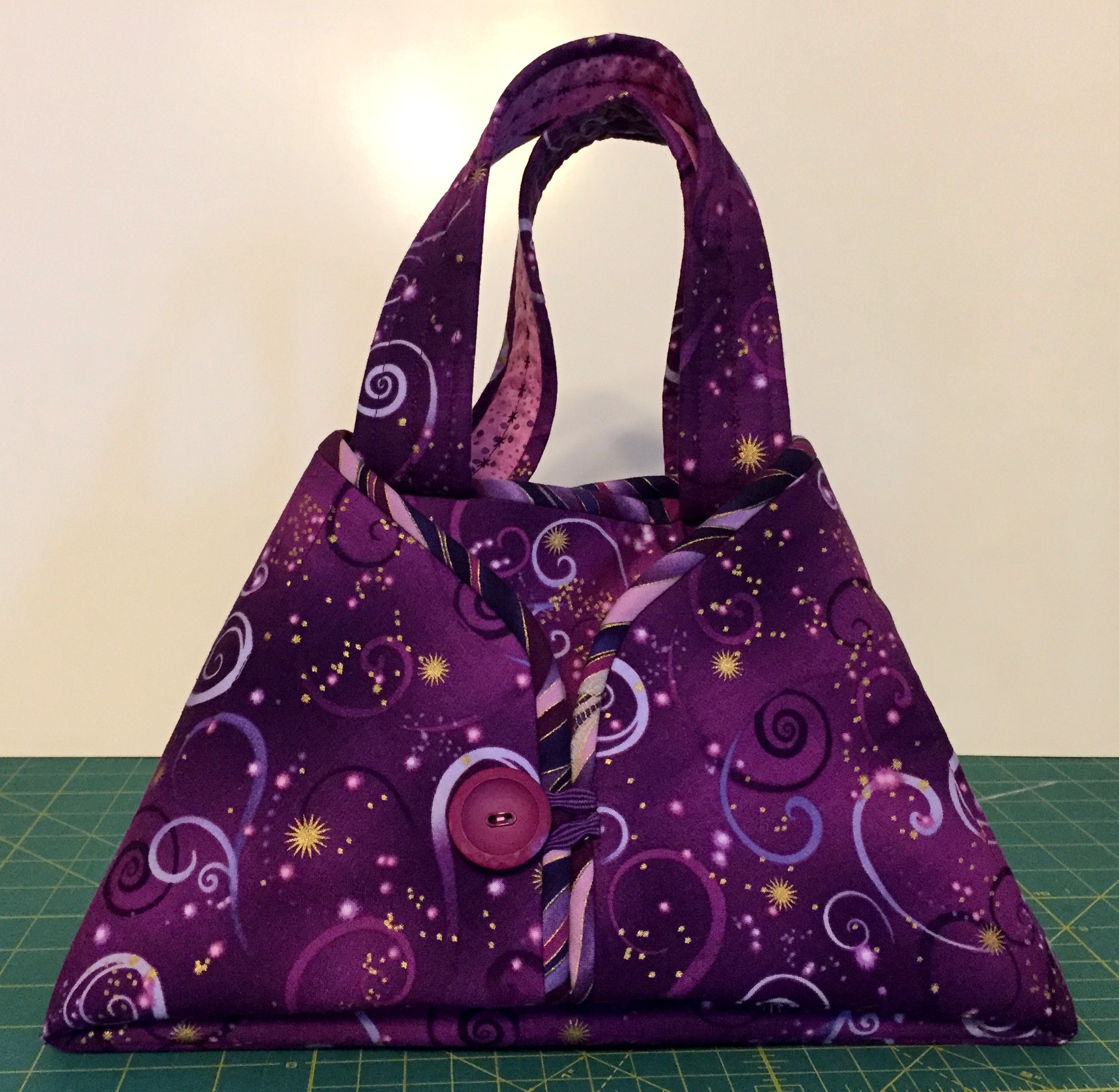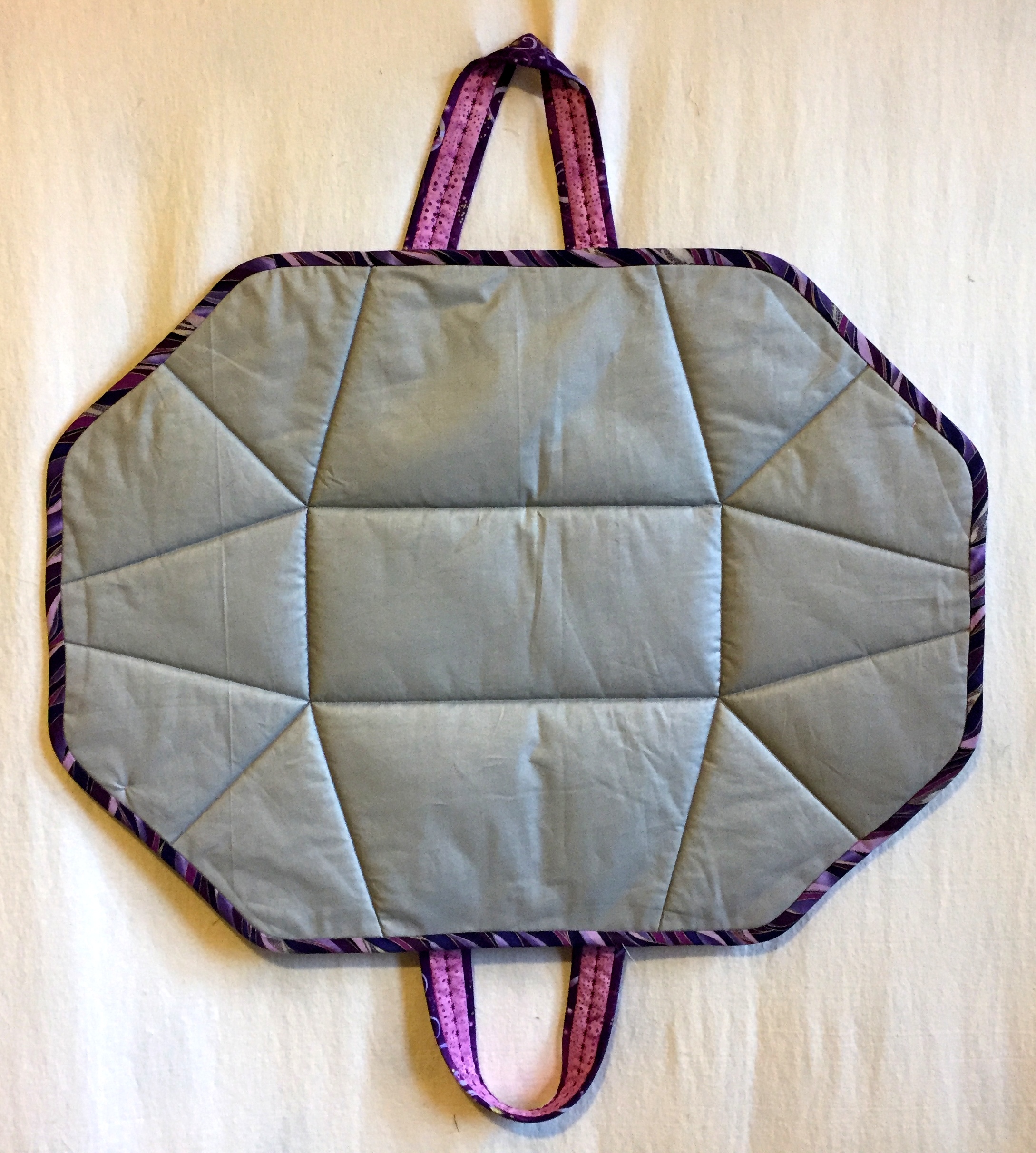 . . . plus a matching 4″ x 4″ fabric box that she can use as a threadcatcher: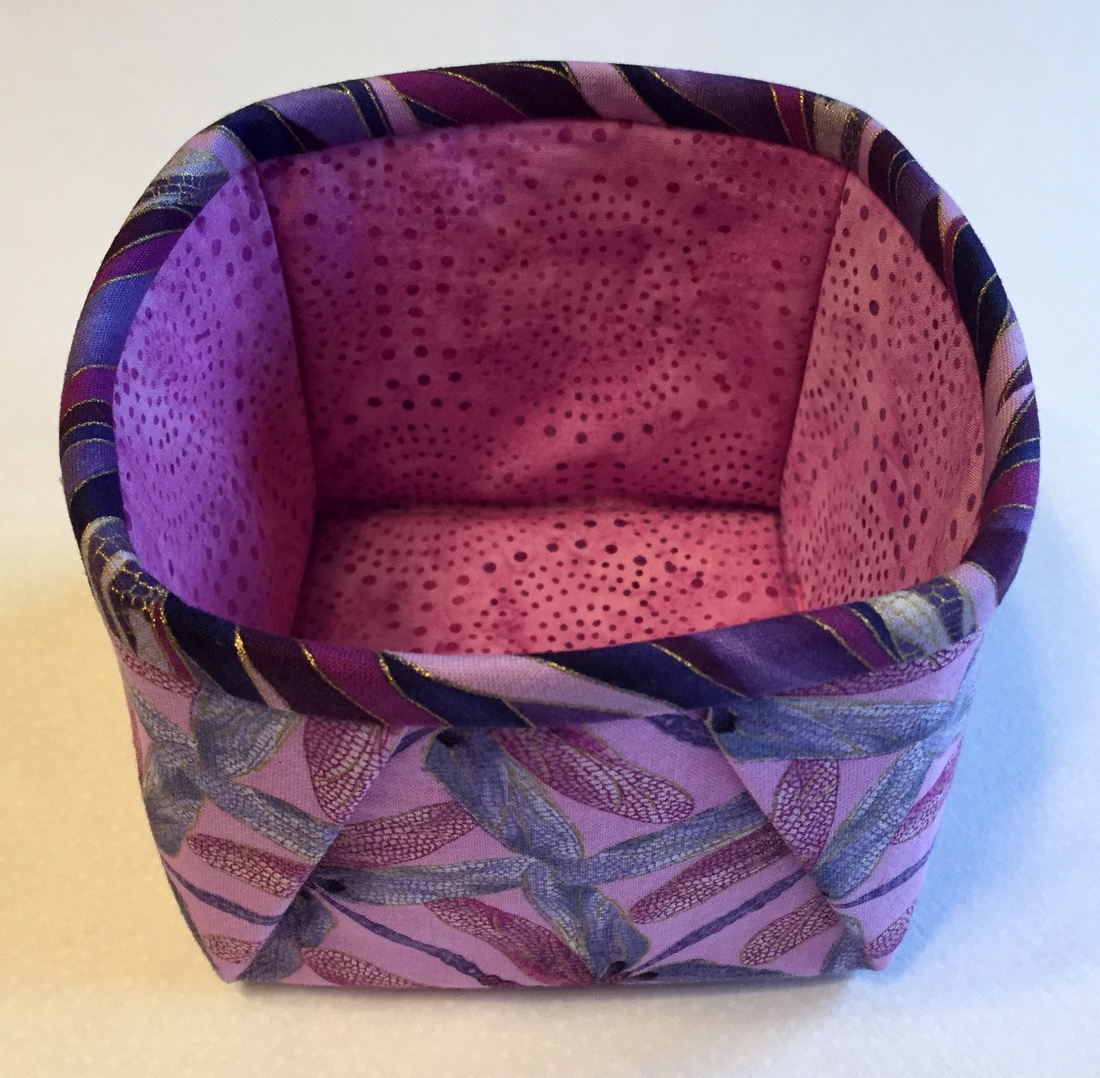 For myself I made some accessories to match my Junior Billie Bag: a rotary cutter coat made from my tutorial . . .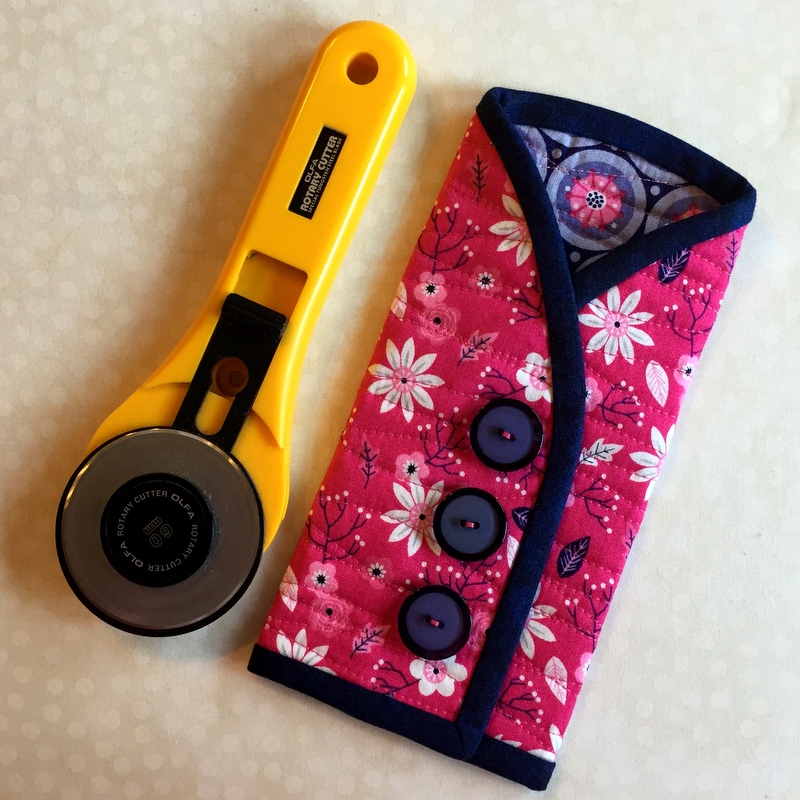 . . . and a scissors case . . .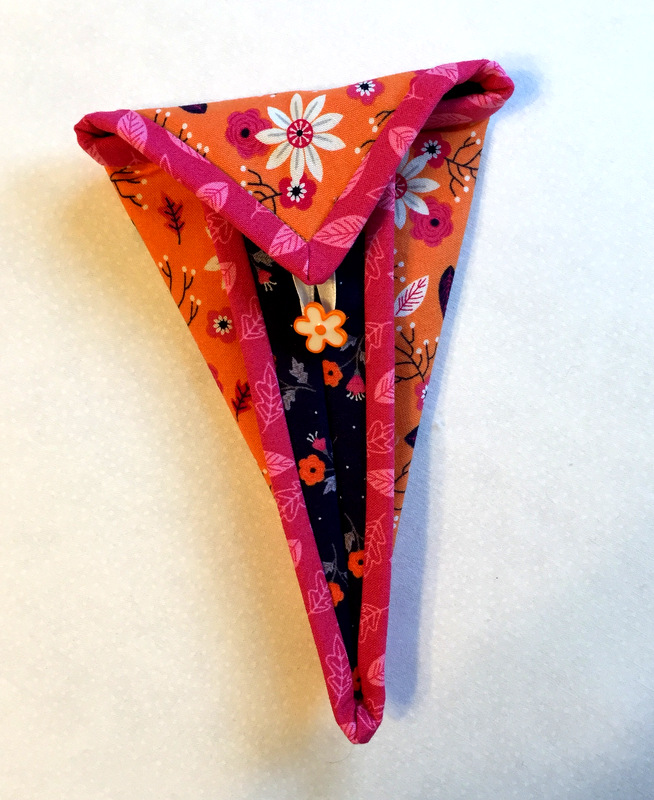 . . . and a sewing caddy that sits upright in a Lucite stand: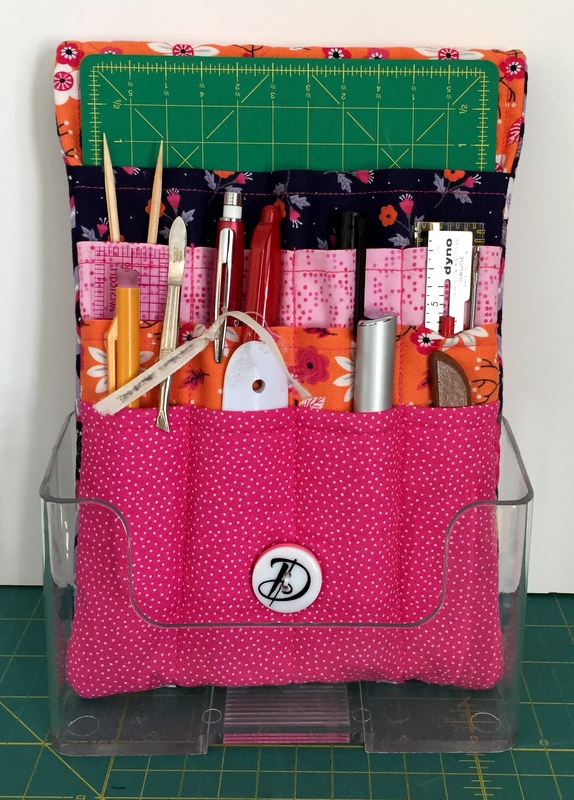 A 4″ x 4″ fabric box (yes, it's a threadcatcher) completes the ensemble: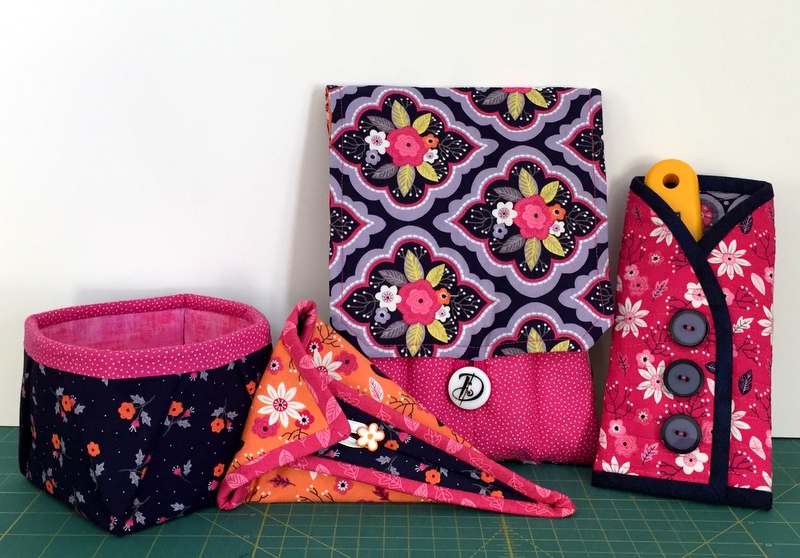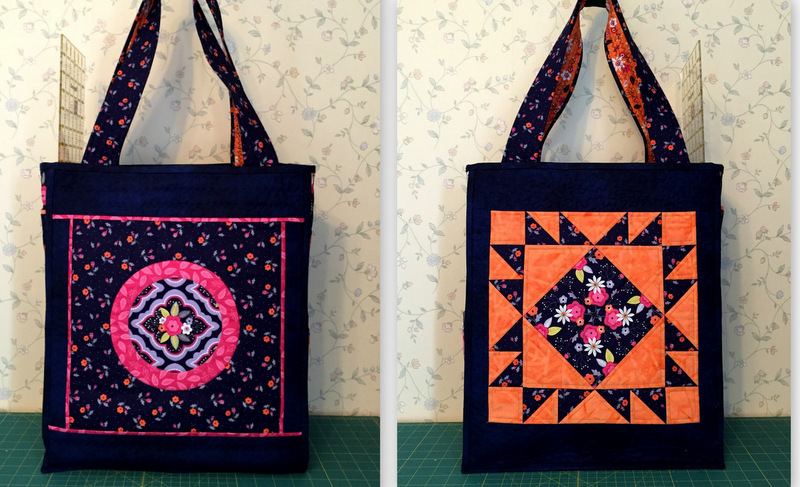 As you have surmised, I'm crazy in love with that fabric line (Paradise by Alisse Coulter for Camelot Cottons). I expect you'll see more of it in 2017, as I bought a lot when it was released a couple years ago.
I'm sending a shout out to the talented longarm quilters who transformed my 2016 quilt tops into beautiful quilts — Coleen Barnhardt, Karlee Sandell, Debbie Scroggy, and Sherry Wadley — and to you, my loyal blog readers, for your continuing interest and support of First Light Designs.
A toast to you all on this first day of 2017!
Posted in

4-Patch Wonder, baby quilt, bed runners, Billie Bag, cats, faux-kaleido quilts, hexagons, iPad cover, iron caddy, Junior Billie Bag, kaleido-spinner, kaleidoscope quilts, QCR Mini, Quick Curve Ruler, Quilter's Affair, Quisters (Quilt Sisters), rotary cutter case, sewing tool caddy, tote bags, update, wall hanging, wonky Greek key
7 Comments