I was getting ready to appliqué the round label onto the back of my Sea Star Sampler quilt today when Princess Cordelia (aka Coco) wandered into my sewing room. She promptly planted herself on my quilt, as she is wont to do: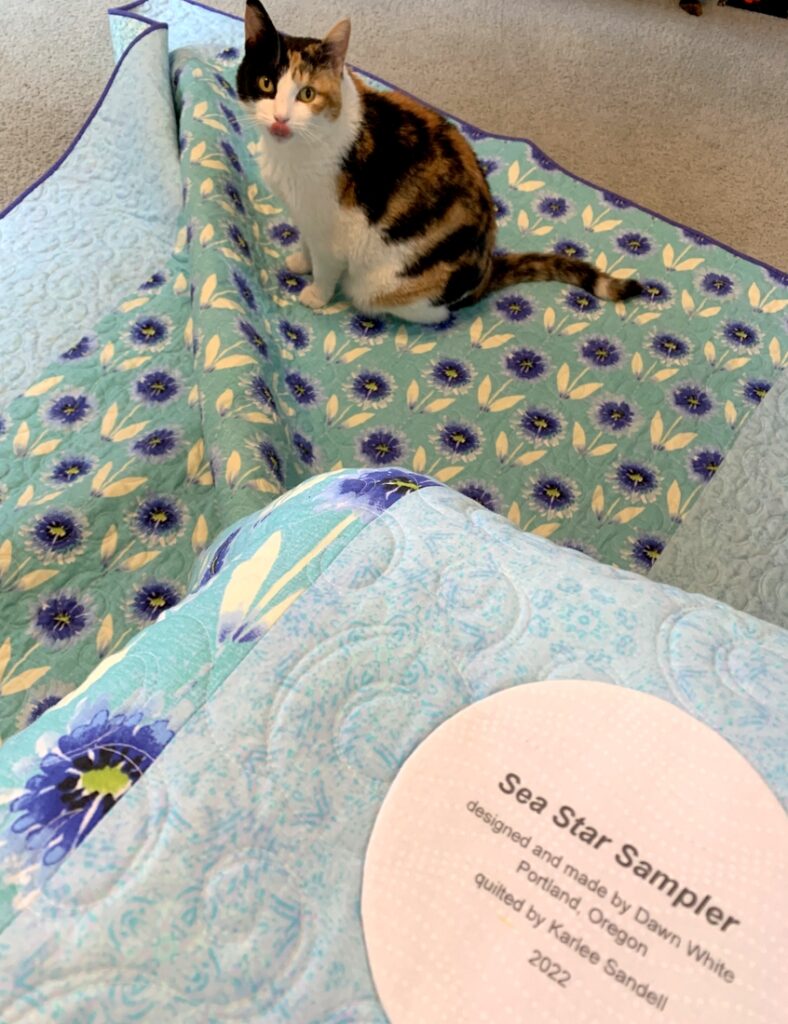 As you can see, I caught her with her little pink tongue sticking out.
Here's a look at the front of the finished quilt, measuring 60″ square: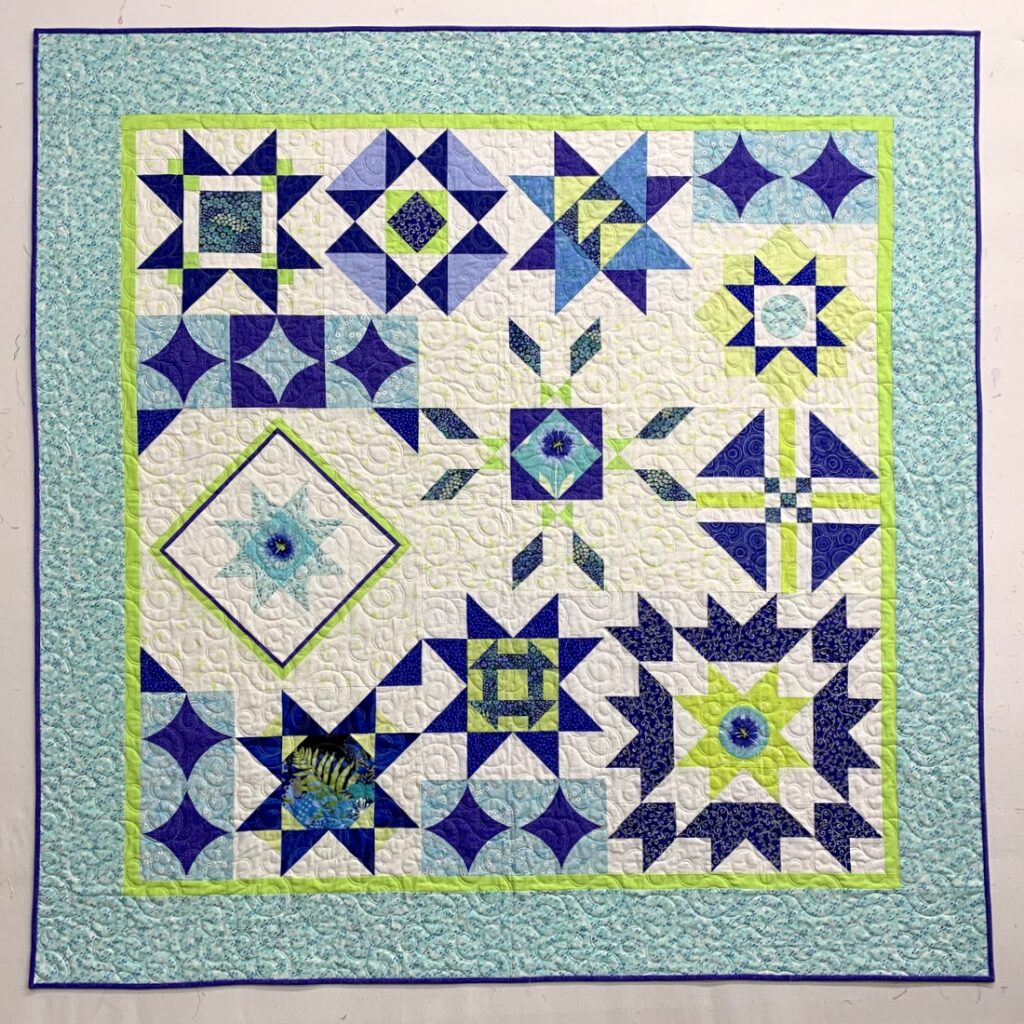 . . . and a better look at the label on the back: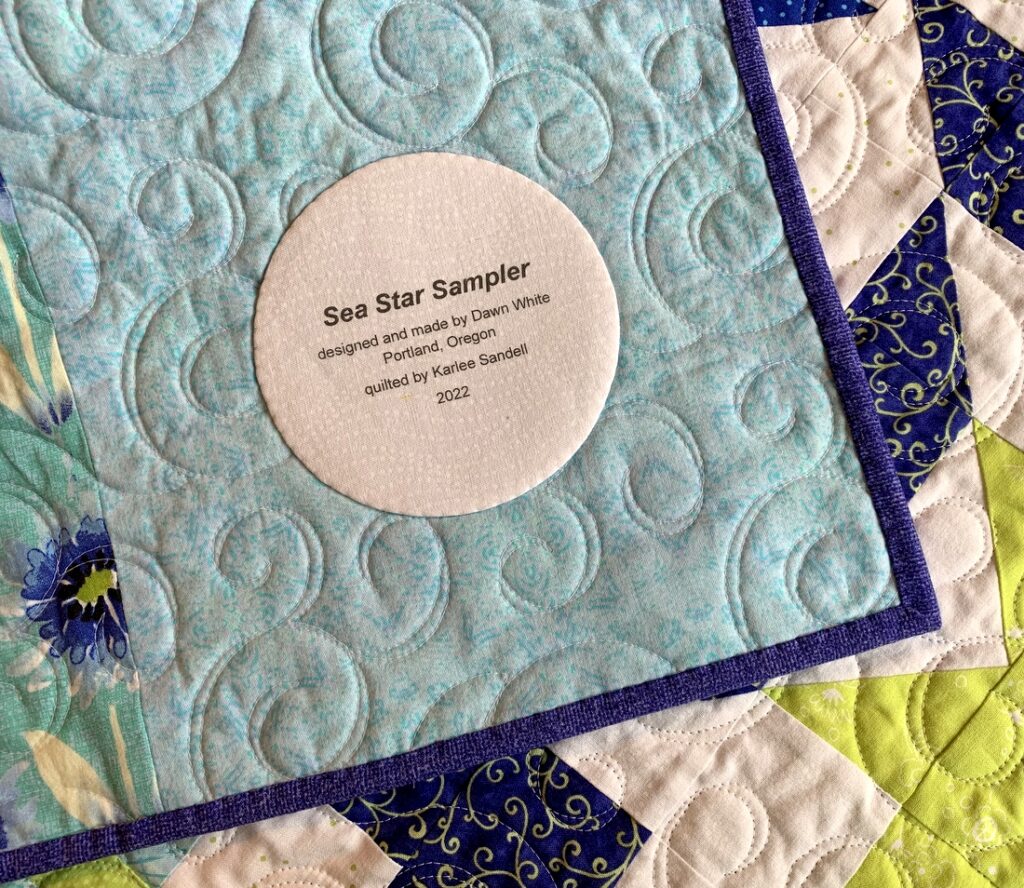 Here's one more shot, taken minutes after the quilt was pulled from the dryer: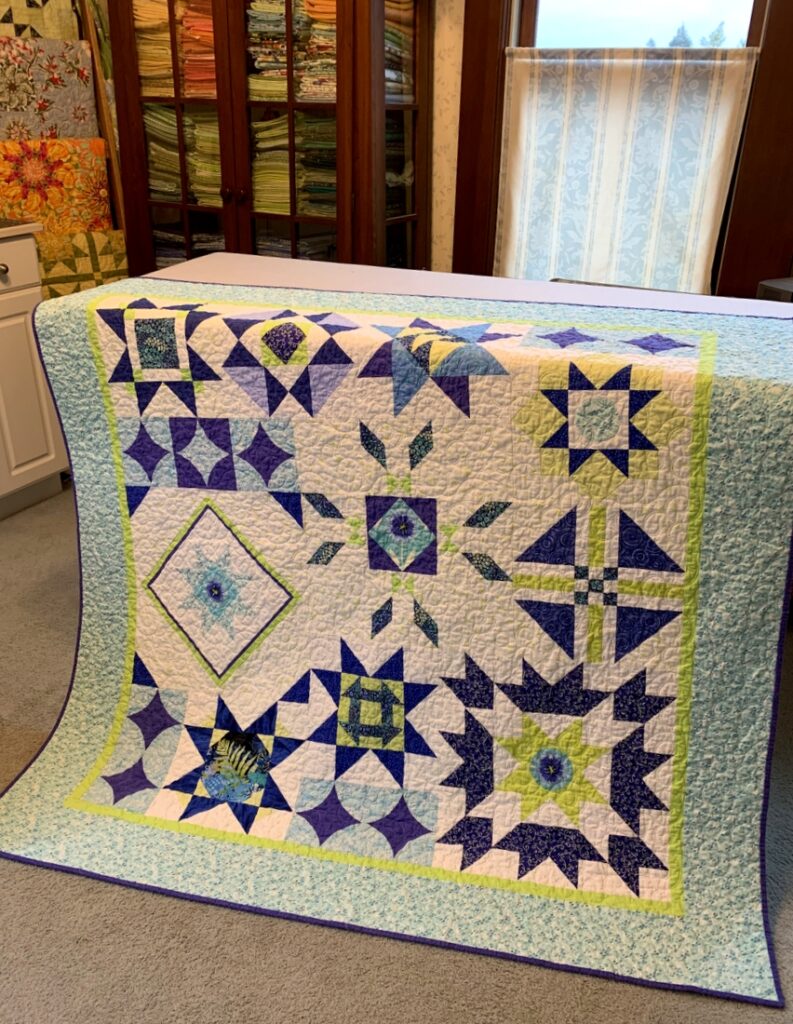 Who doesn't love the crinkled look of a quilt washed for the very first time?! By the way, the finished size after laundering is 59″ square.
Two blocks from this quilt were part of an optional Block of the Month project designed by Kristin at Montavilla Sewing Center and offered over Zoom starting in May 2021. In-person classes were suspended in March 2020 due to Covid-19 so several of us jumped at the chance the following year to engage with the folks at Montavilla via Zoom. By the time in-person classes resumed last September, most of us were "Zoomed out" and the BOM sort of faded away. I had already veered off on my own path and wound up choosing nine other blocks to complete my sampler quilt.
The "Sea" part of the name developed when I realized many of my fabrics were evocative of the sea:  starfish, schools of fish, sea anemones, seaweed, water, waves . . . you get the idea. And all but two of the blocks are stars so it was reasonable to call it a "Star Sampler." You know how much I love alliteration; it wasn't long before my Sea Sampler had morphed into my Sea Star Sampler.
Like many of my quilts, this one evolved over time. If you're interested in the progression (admittedly slow) of this project, simply click on "sampler quilt" under the CATEGORIES list on the right side of my home page to see all of the posts in reverse chronological order.
As always, thanks for stopping by!