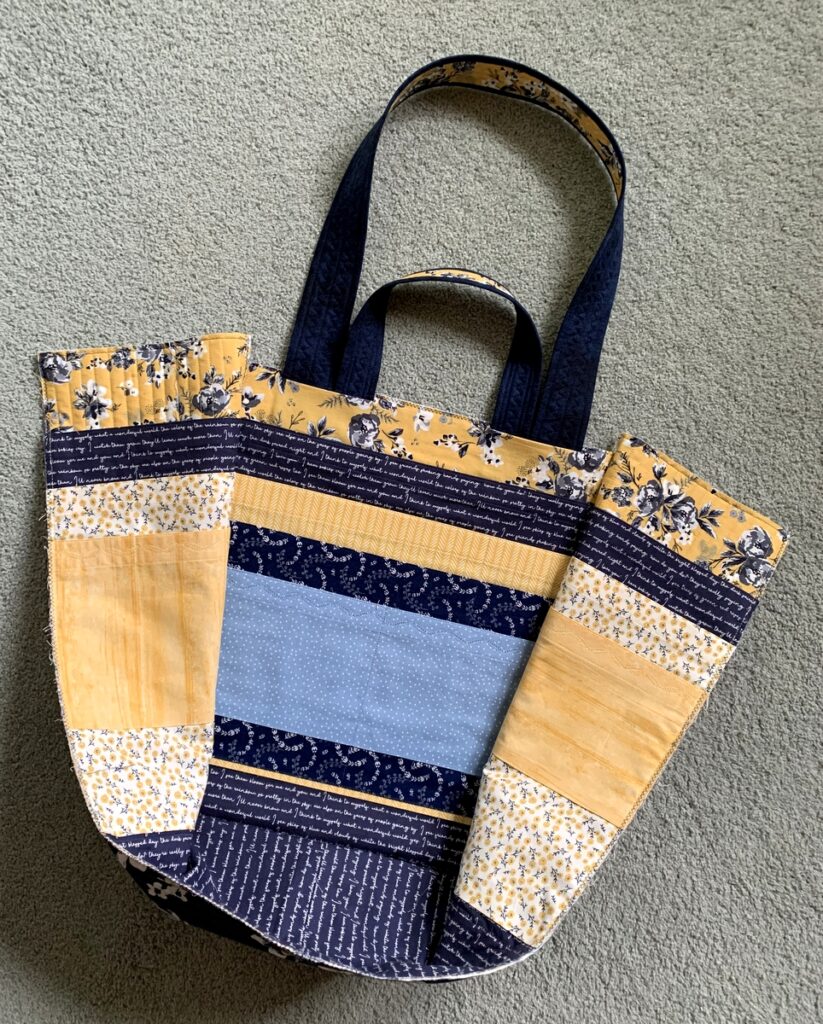 I'm always tempted to utter those magic words when my Junior Billie Bag (#12) goes 3-D. With the side panels/bottom unit pinned to one of the front/back panels, it's easier to envision what the finished bag is going to look like.
And what about those pockets?! I count 14 in the photo above. When the other front/back panel is added, the inside pockets will number 19. And then there are four outer pockets. All of the pockets are sized to hold my essential tools. Anything that won't fit in the pockets will go in the middle of the bag.
(If you're new to my blog, you may not know what a finished Junior Billie Bag looks like, inside and out. Click here to see photos of JBB #9, finished in May 2019.)
I still need to make the binding but right now I'm going to head up to my sewing room and spend the afternoon working on a project I set aside several weeks ago. Bye for now!