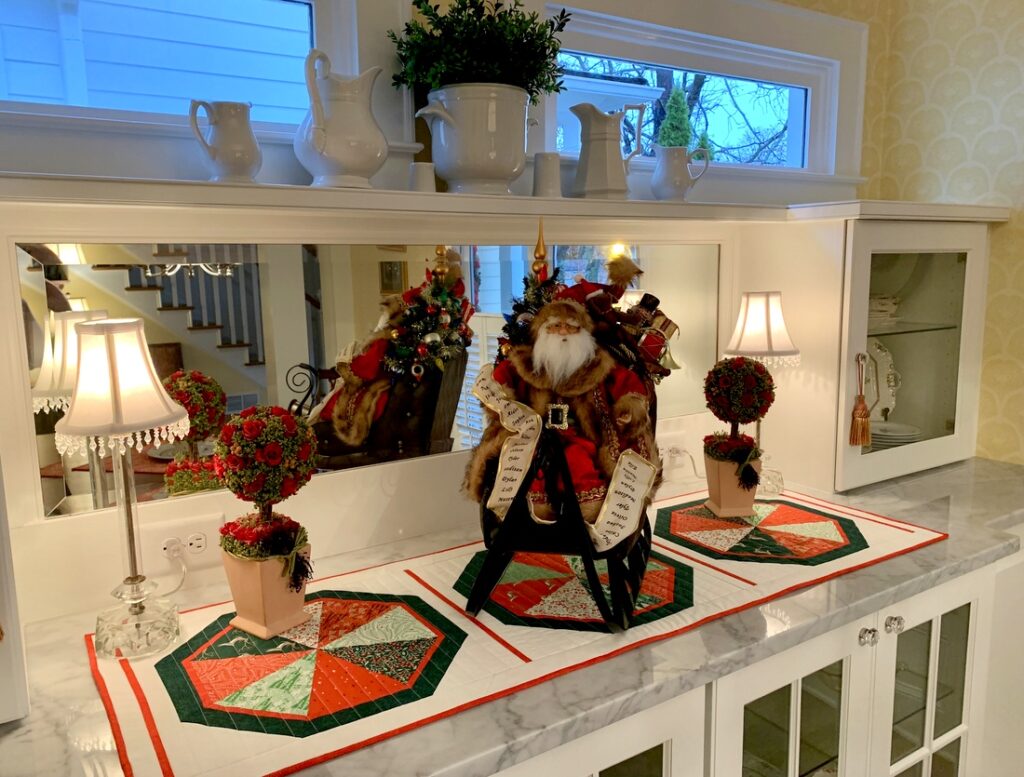 Isn't this a sweet holiday scene? My sister Diane sent this photo to me a few days ago. The table runner was made last year by moi from my own pattern, Season to Taste, and gifted to Diane. I think the runner looks sensational on the built-in buffet in her dining room, don't you? (I still have plans to make a second winter version of Season to Taste using a different color palette. Just haven't gotten around to it yet.)
Christmas decorations at the Portland White House have become increasingly minimal. The Dear Husband and I have segued in recent years from a live tree decorated with strings of lights and lots of ornaments to a small imitation tree that sits on the sideboard opposite the front door. This year I added my mini quilt made from the pattern Dresden Neighborhood by Persimon Dreams: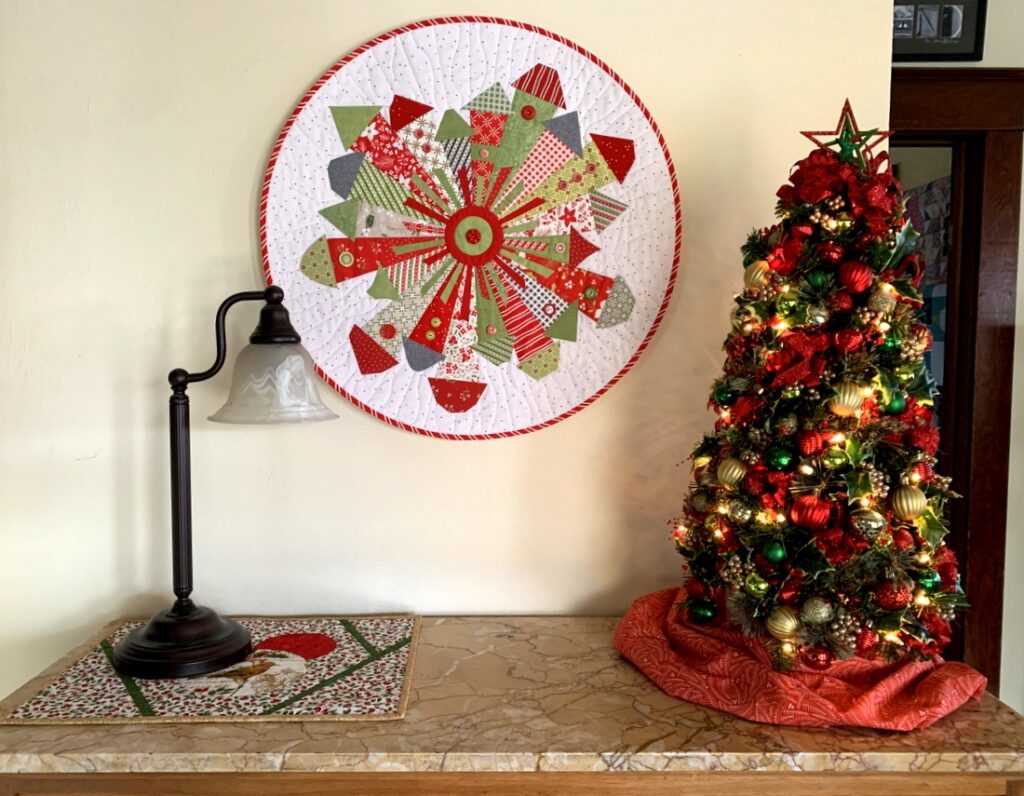 The little scene looks lovely at night. I struggled to get a photo that would do it justice. This was the best I could do: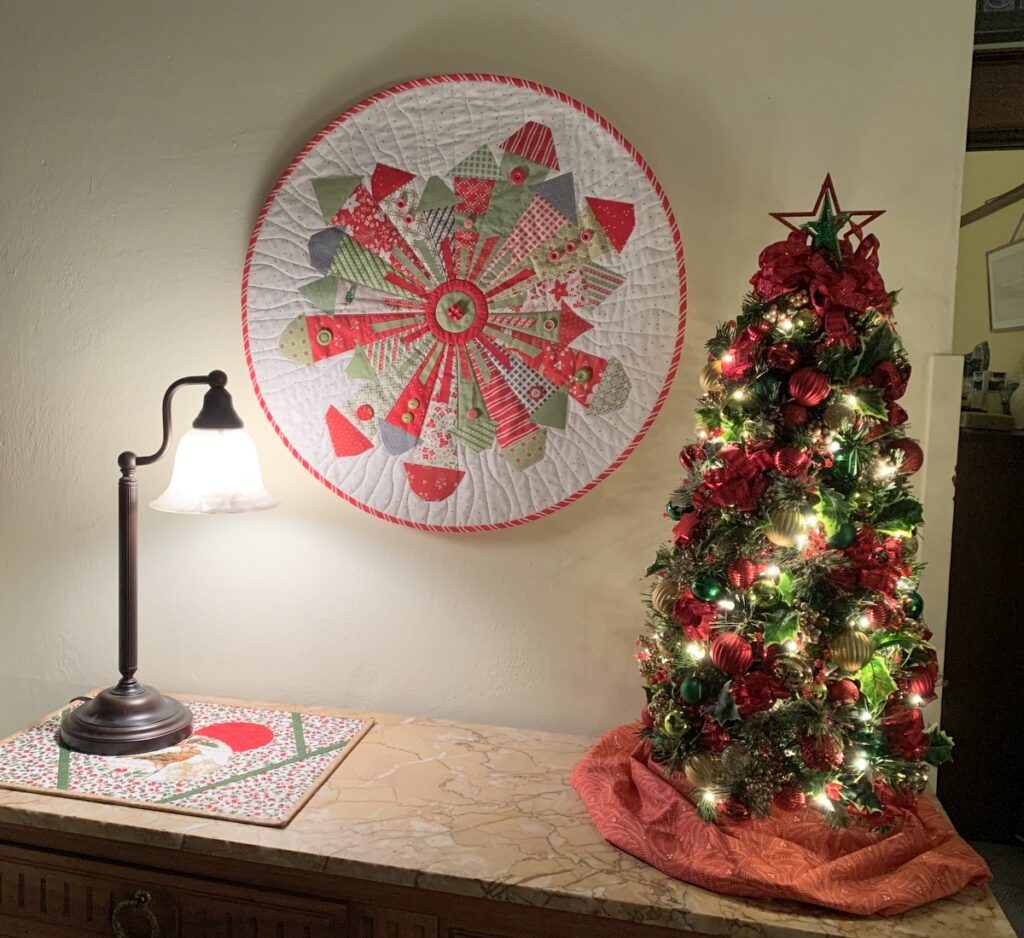 The tree and quilt can be seen from the street through the glass in our front door. I especially like how the icicle lights on the curved arch on our front porch are reflected in the door and windows: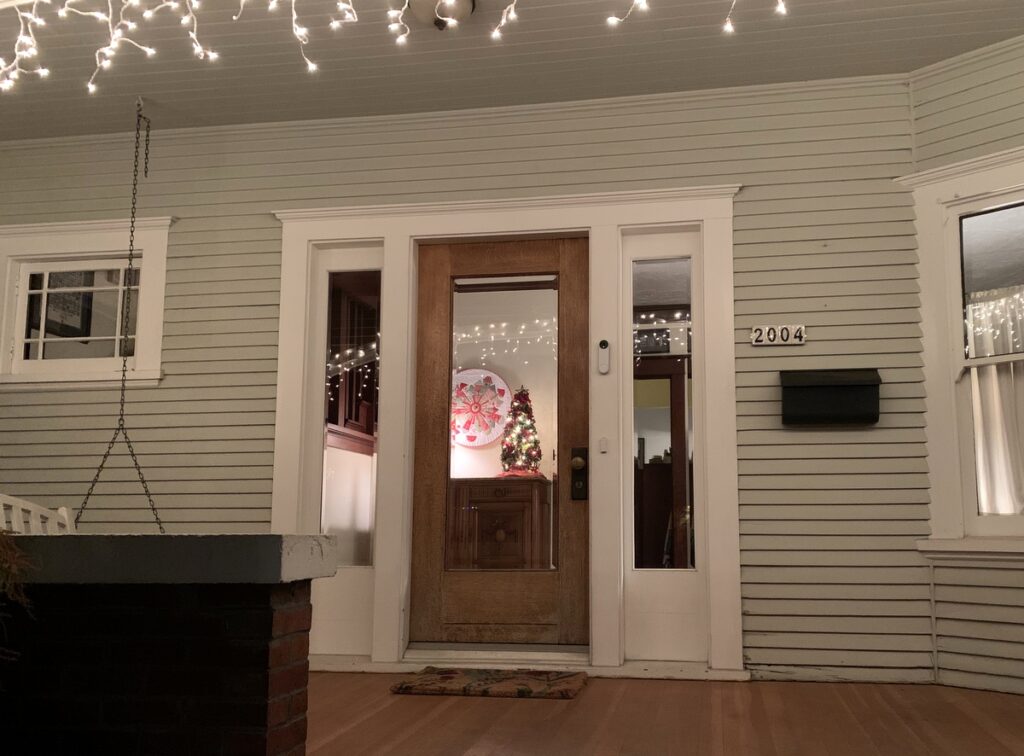 Now I just need to find a wreath of fresh greens to hang above the house numbers.
There's something irresistible about the combination of red and green, even if you don't celebrate Christmas. It's no coincidence that red and green figure prominently in my stash of quilt fabrics!