It's that time of year again. Cheryl Brickey of Meadow Mist Designs is inviting bloggers to share their top five posts of the year in her "Best of 2022 Linky Party." This is the eighth consecutive year Cheryl has hosted this linky party and my fifth year participating.
Clicking on the links will take you to the original posts where you can see more photos and read about my creative process.
Number 1. Isabella's Quilt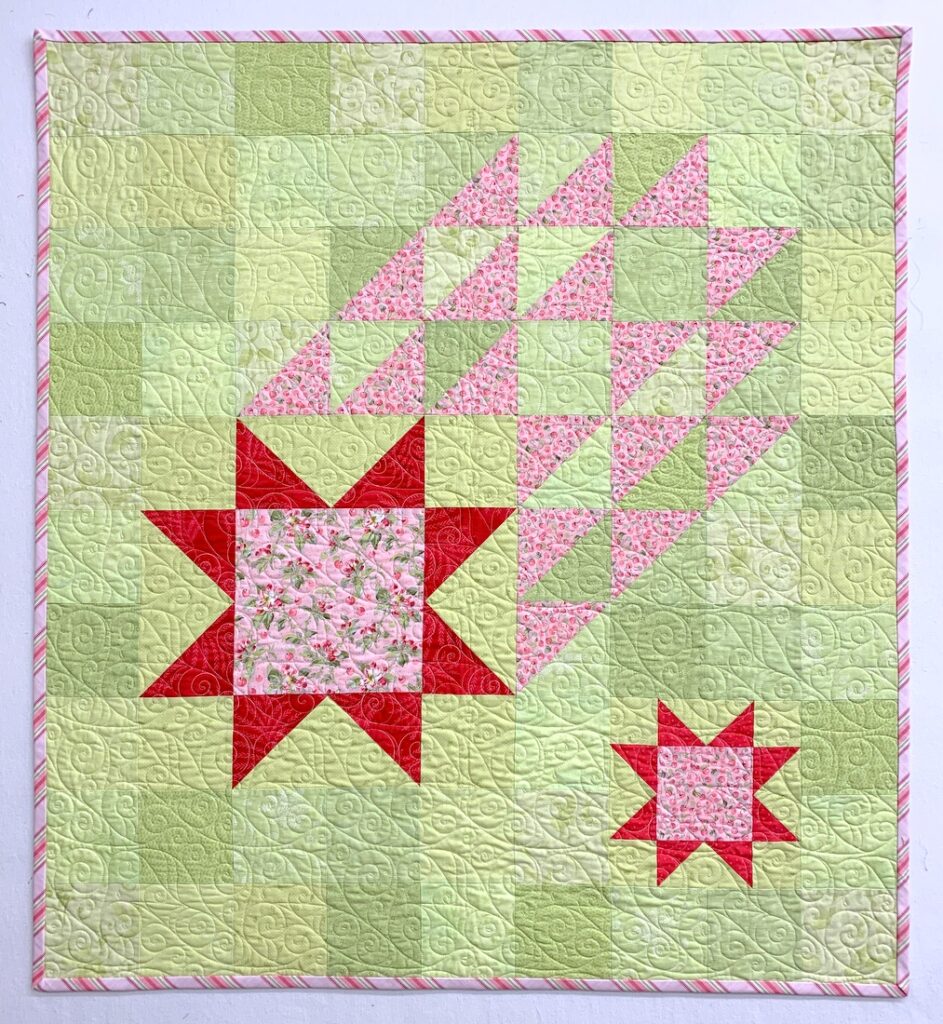 Isabella's Quilt, made for a new great grandchild, was adapted from the pattern Star Stream Quilt by Sally Davies of Chasing Tigers.  I chose to make only a portion of the original design, using just two stars and enlarging them for maximum graphic effect. Instead of using one fabric for the background, I used several greens from my ample stash to create a low volume effect.
Number 2. Arctic Stars  (I liked Isabella's Quilt so much I made a second version!)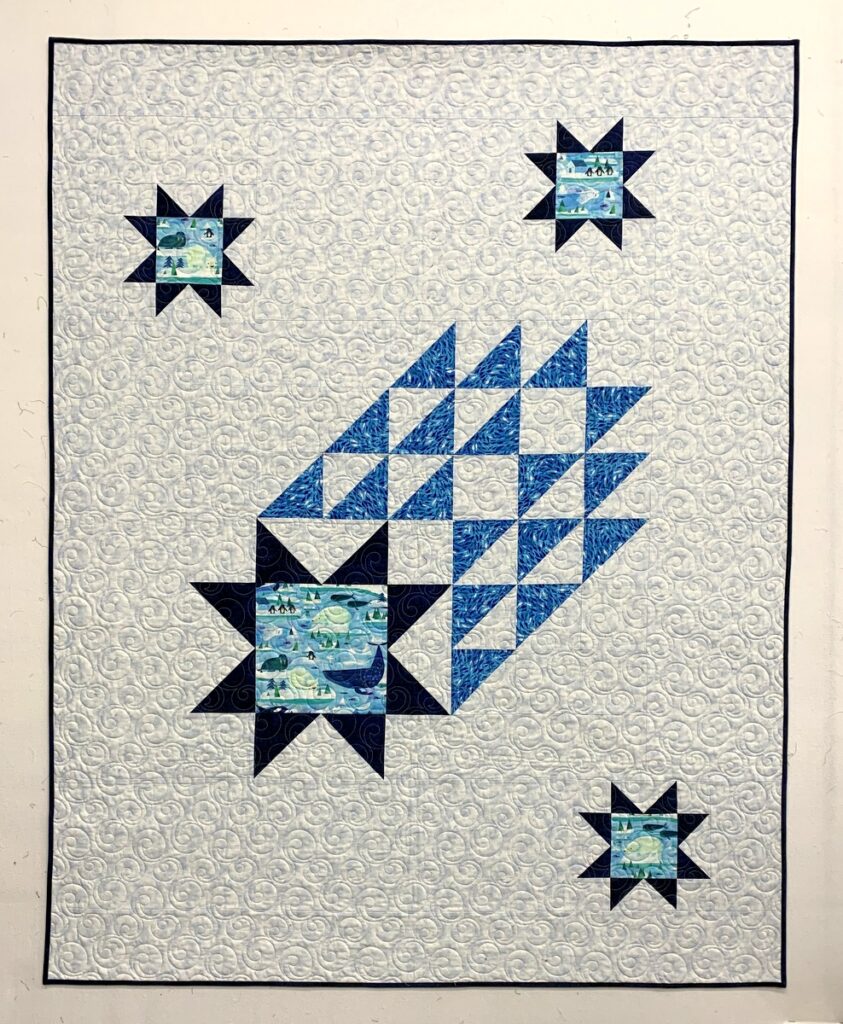 Made to be a throw size, the quilt features two additional stars, with each star containing a fussycut image from the "Icy World" line by Gareth Lucas for Windham Fabrics. Here are a couple of close-ups: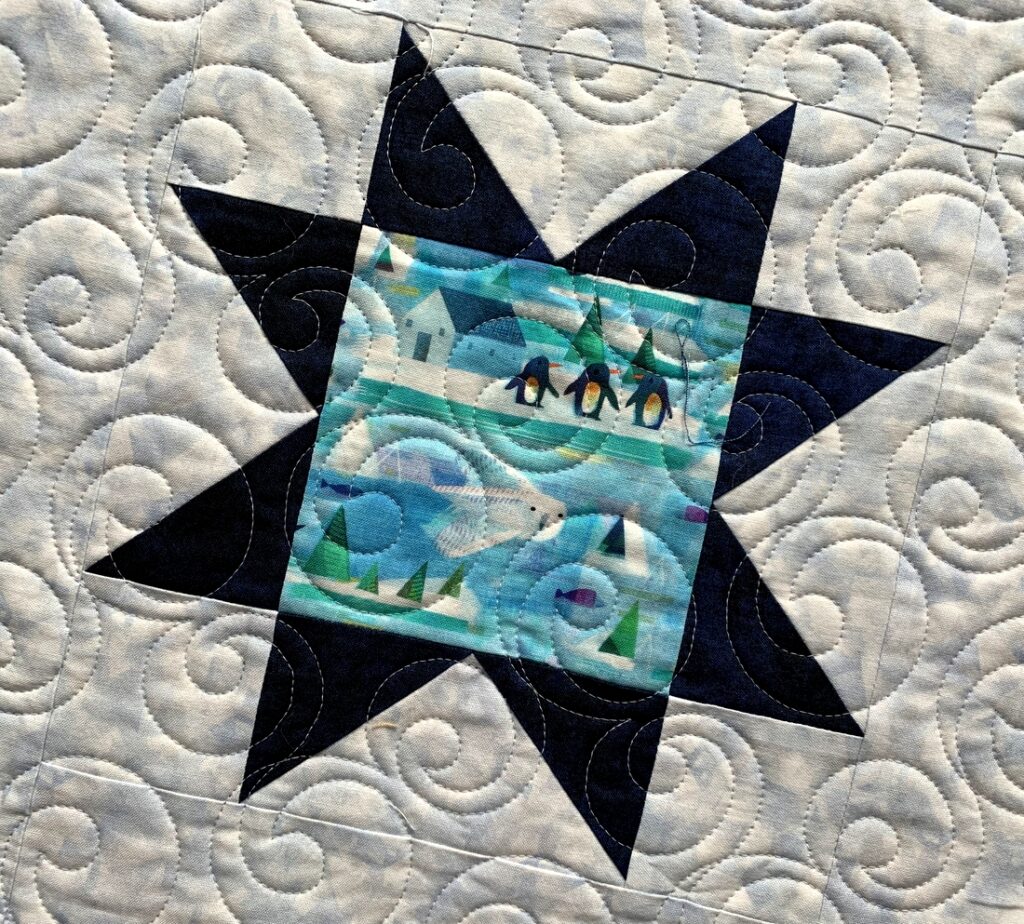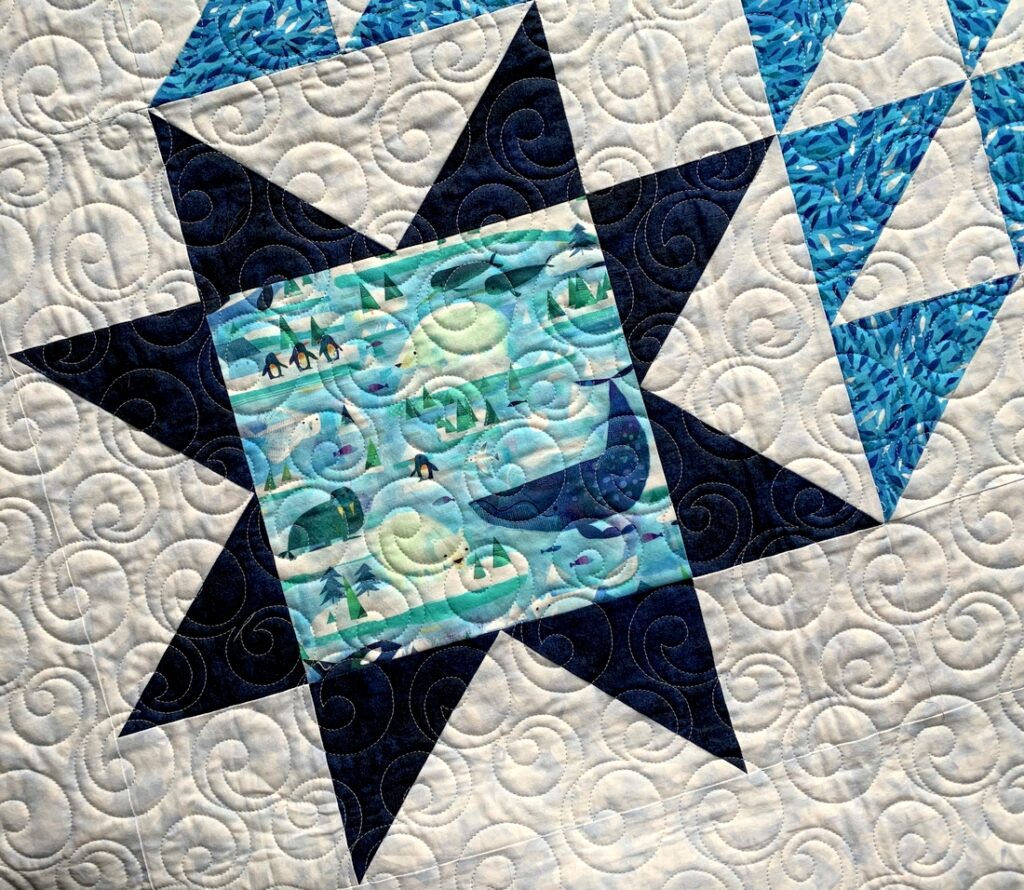 Number 3. My Eleventh (!) Junior Billie Bag (JBB)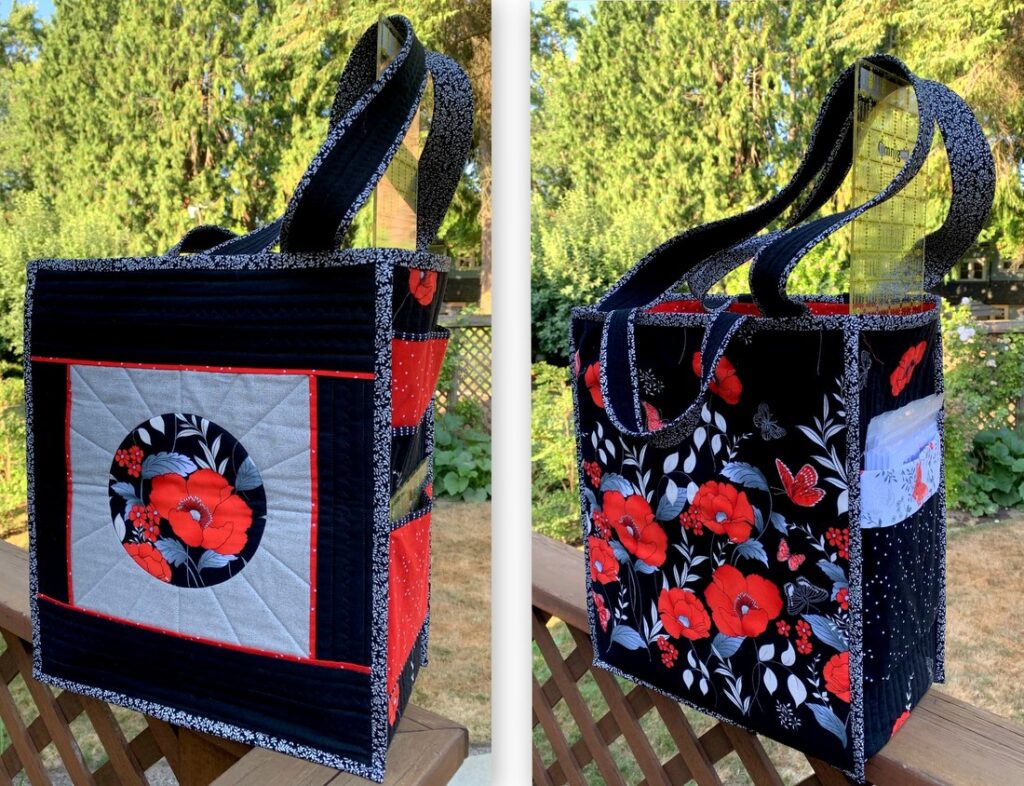 I teach other quilters how to make this tote, making one myself in the process. That's why I've made so many. To see earlier versions, click here.
I've also been making accessories to accompany each JBB. Here's my latest suite: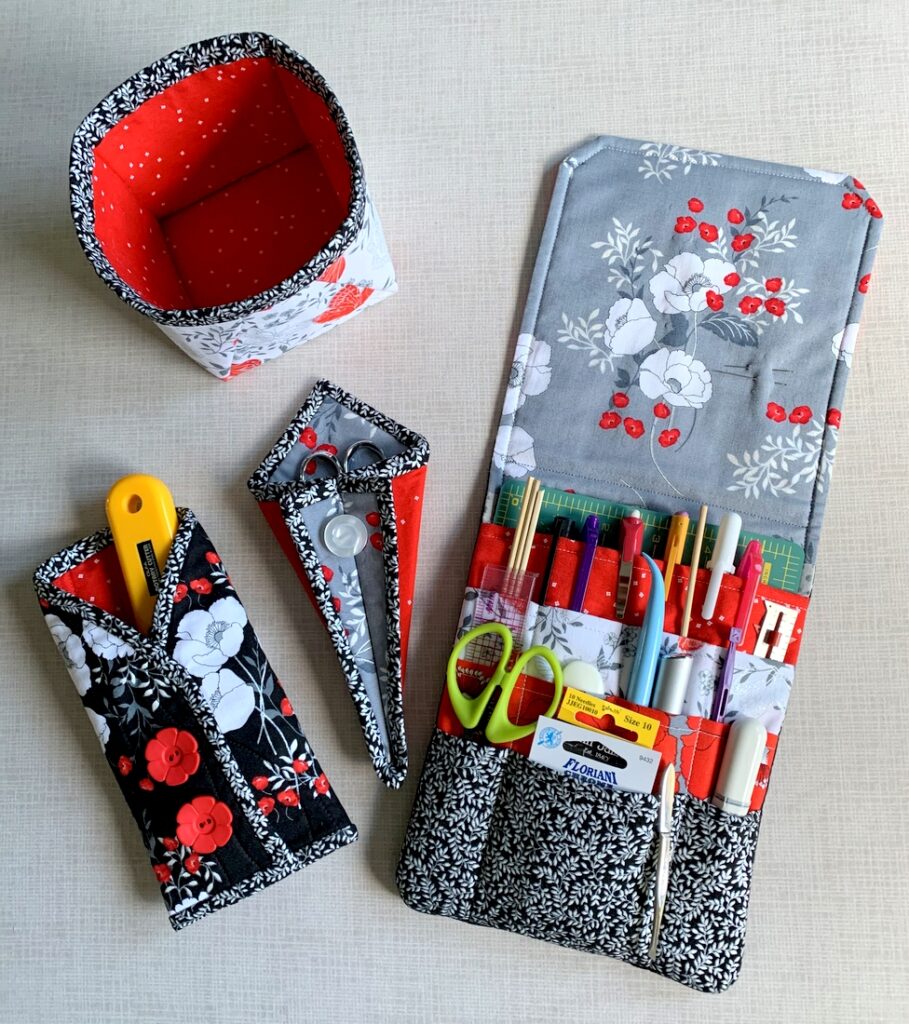 You'll find tutorials for the rotary cutter coat and scissors case at these links to my website:
 Rotary Cutter Coat (Oct. 10, 2014)
 Scissors Case from First Light Designs (Sept. 5, 2018)
Number 4. Pillowcases to Make You Dream of Italy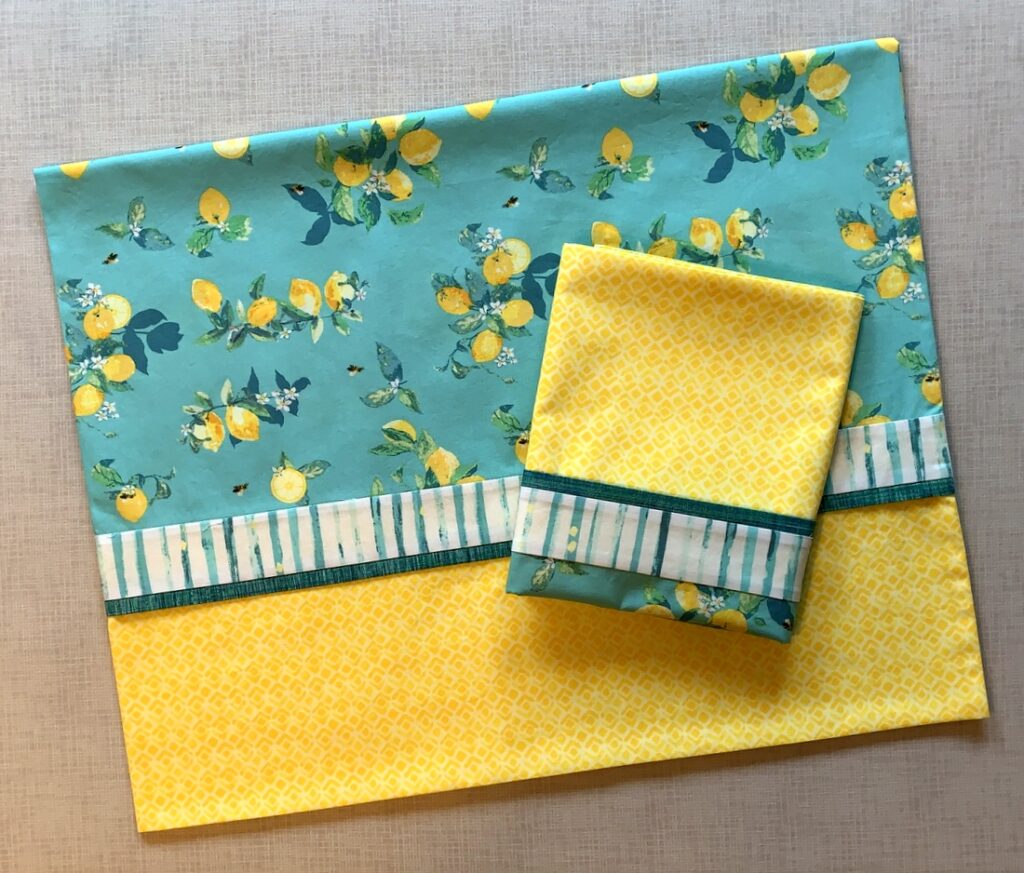 I love sleeping on pillowcases made from beautiful cottons. These cases were made using the "Capri" line designed by Katarina Roccella for Art Gallery Fabrics. (I used the burrito or roll-it-up method for the pillowcases, using my own tutorial which you can find here.)
Number 5. Holliberry Circle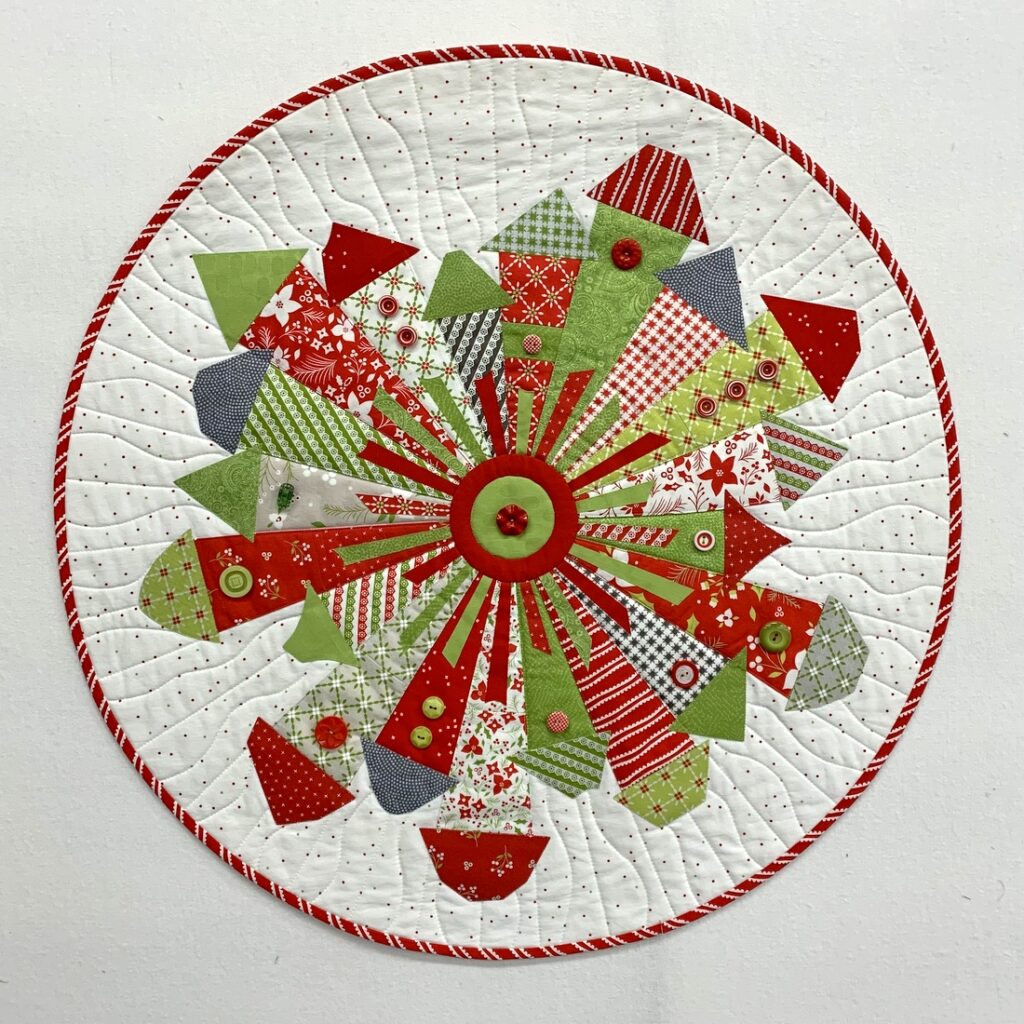 My very first finish of 2022 was this mini quilt using the delightfully whimsical pattern Dresden Neighborhood by Kim Lapacek of Persimon Dreams. I used scraps from Corey Yoder's "Holliberry" line from 2021 plus a few other red and green fabrics culled from my stash. I embellished the quilt with a few strategically placed vintage buttons. The link above the photo will take you to the post in which I explained (with lots of photos) how I converted my little quilt from a square to a circle.
Thank you so much for visiting First Light Designs. And thank you, Cheryl, for getting the party going. Be sure to check out the top five posts of the other quilting/blogging partygoers. If you're a quilter, you can join Cheryl's Best of 2022 Linky Party, too. The link is open until January 2.
All the best in 2023!