I made my twin Diane a pair of oven mitts almost two years ago that she hasn't used: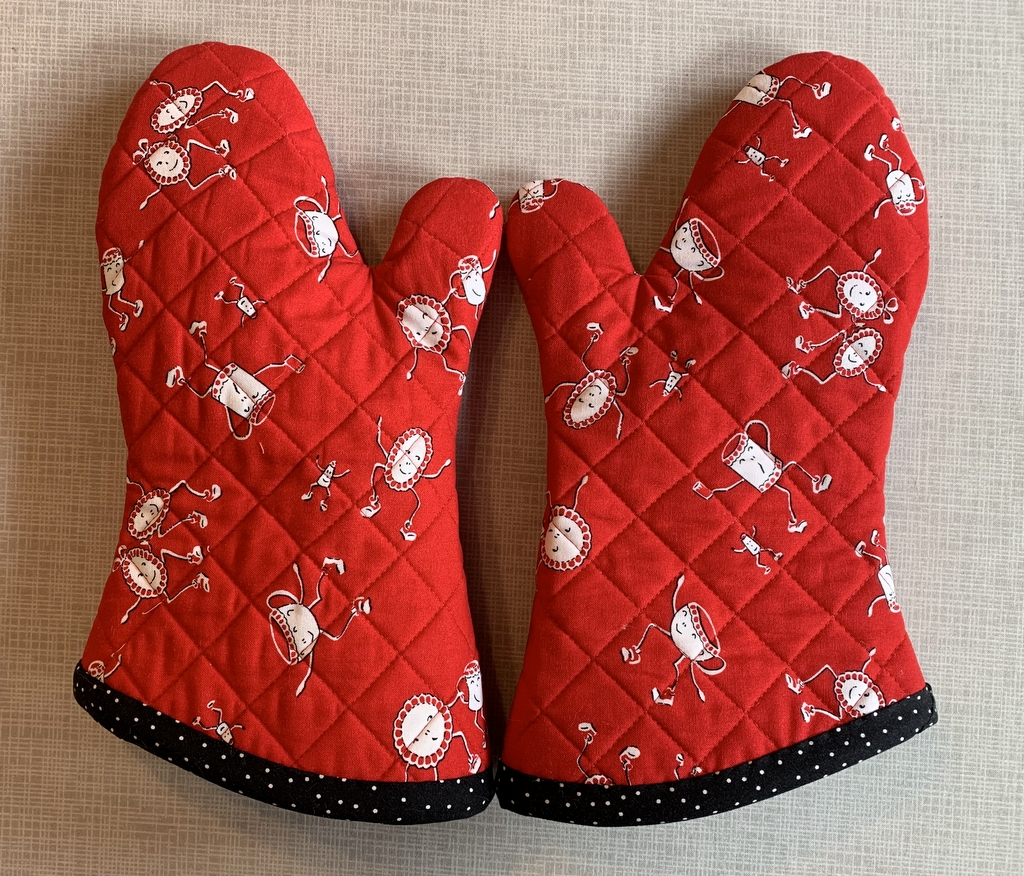 Her reason? "They are too beautiful." I threatened to make her a pair of ugly ones but she said it's not in my DNA to make anything ugly. I have to admit she's right. Here's the thing: Diane really needs a pair of oven mitts. So I decided to make her another set that she will actually use.
Here are the mitts I just made for her: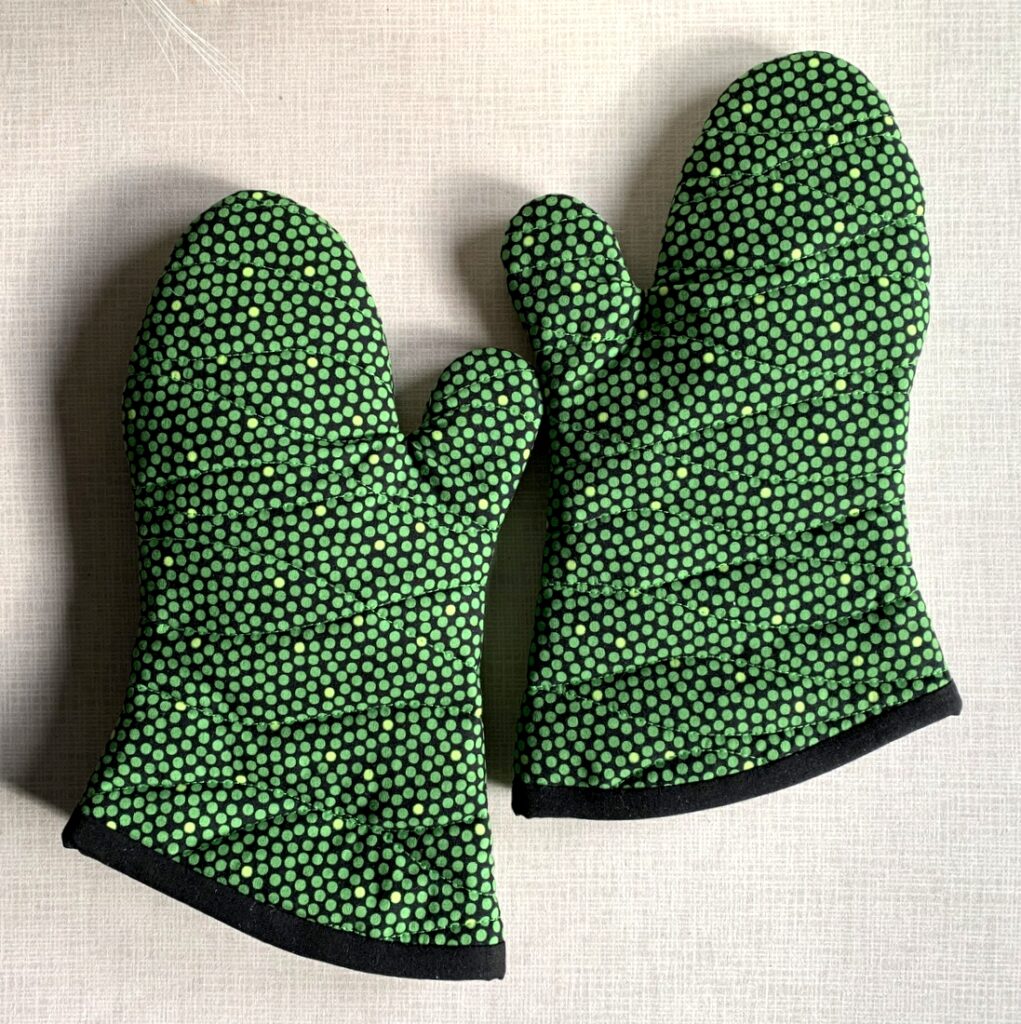 She's going to receive them next week as a hostess gift when the Dear Husband and I make our annual two-week trip to Georgia. We'll celebrate our birthday together as well as Thanksgiving in the company of both our Dear Husbands.
Red is a prominent accent color in Diane's kitchen (hence my fabric choice in her first set of mitts) so I made sure the lining of the new mitts included a touch of red. The mitt on the left is ready to be turned right side out: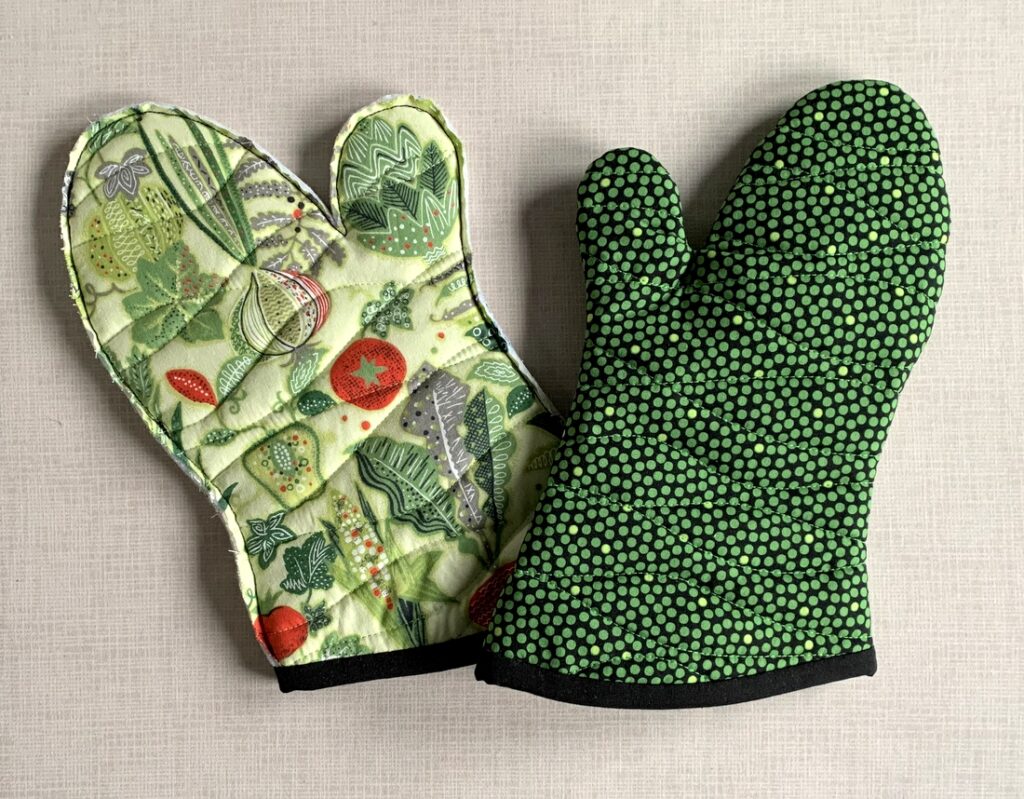 The lining fabric ups the cuteness factor but you can't really see it unless you peek inside the mitts: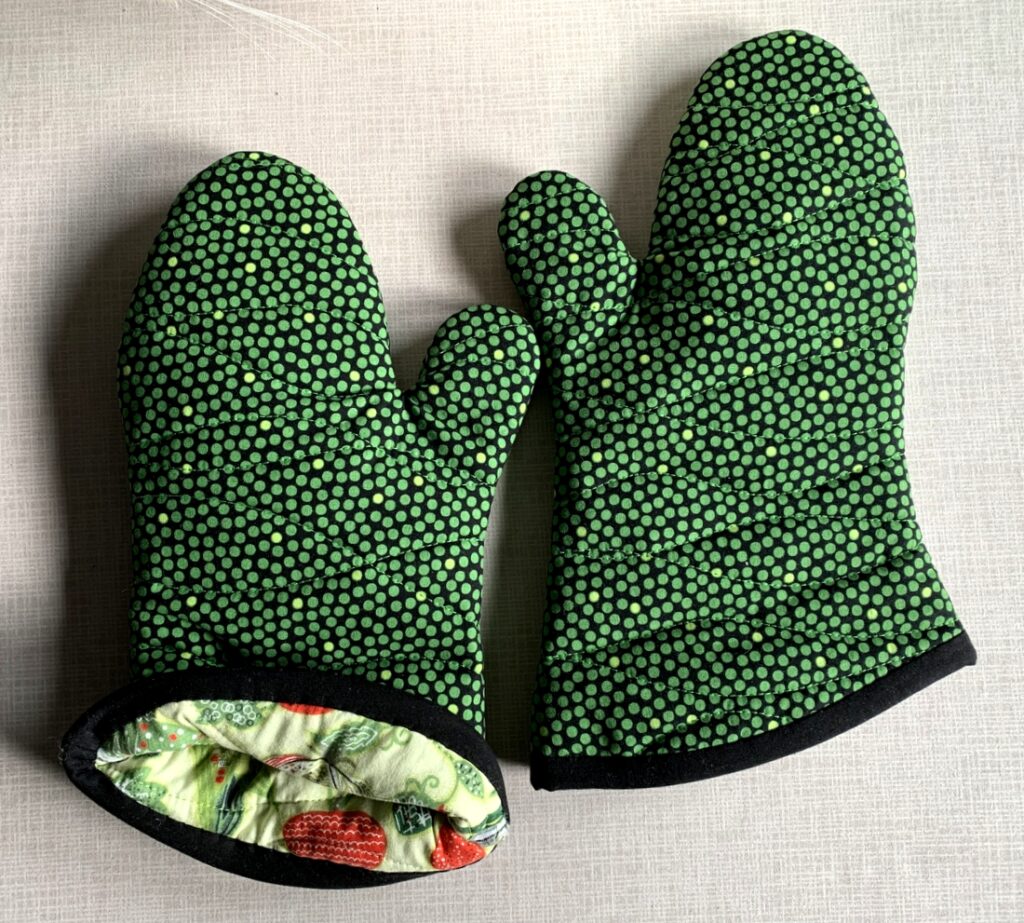 I'll be taking over Diane's kitchen to make a few meals so you can be sure these oven mitts will get broken in. Then she'll have to use them, right?
Her first set of mitts provided the inspiration for my tutorial "Oven Mitts that Fit," introduced on my website in April of 2021. You might want to make a pair for yourself. They also make great gifts, something to consider with the holidays coming up. Here are the links to the three-part tutorial:
Oven Mitts that Fit: Prequel to the Tutorial (April 13, 2021)
Oven Mitt Tutorial from First Light Designs, Part 1 (April 18, 2021)
Oven Mitt Tutorial from First Light Designs, Part 2 (April 19, 2021)
By the way, these oven mitts launder beautifully! They're made with 100% cotton fabrics, 100% cotton batting, and Insul-bright, an insulated heat-resistant batting.
The ones I made for myself two years ago are still in great shape despite being used every single day and making several trips through the washer and dryer. And yet . . . I'm tempted to make myself a pair like Diane's because I really love the fabrics.