In my last post I showed you my center medallion and first five blocks of Reach for the Stars, the series sampler quilt currently featured in Quilter's Newsletter magazine. Here's another look at my blocks: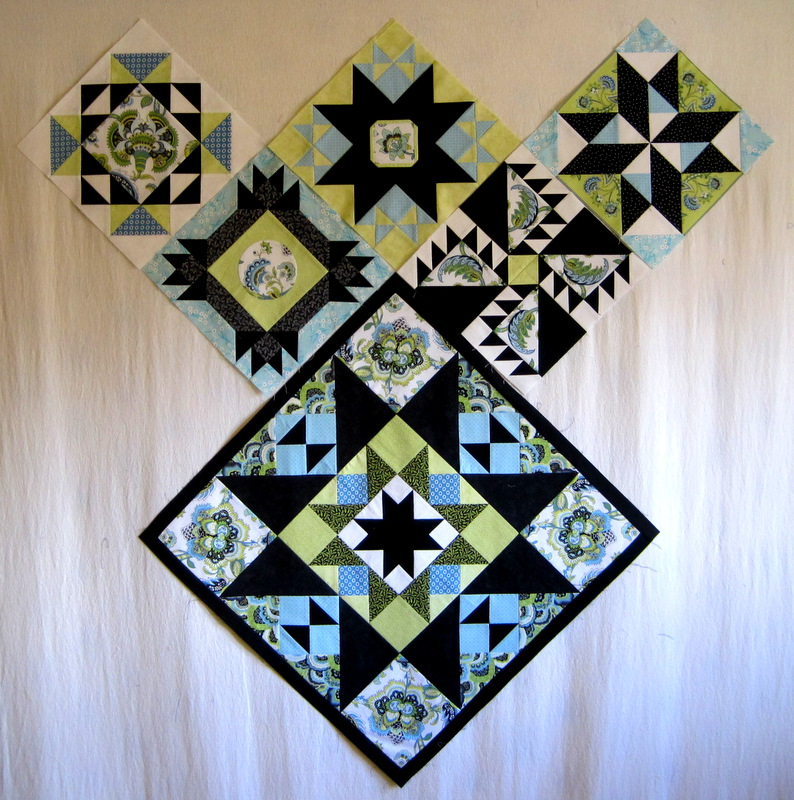 You may remember that I departed from Terri Krysan's original design and inserted a circle in the middle of my Block 4. I liked the effect very much but the more I looked at my blocks together on the design wall, the more convinced I was that Block 4 needed an overhaul. The circle needed to be bigger for the block to holds its own next to its neighbors.
I took the block apart and added a new center block, choosing a different fussy-cut image to fill the larger circle. Here's the old Block 4 . . .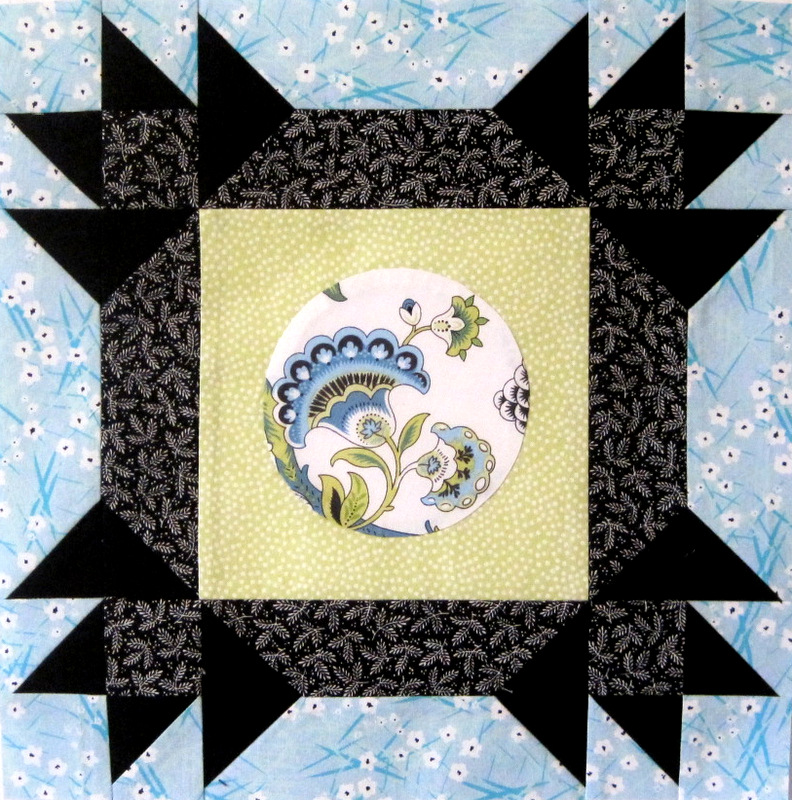 . . . and the new Block 4: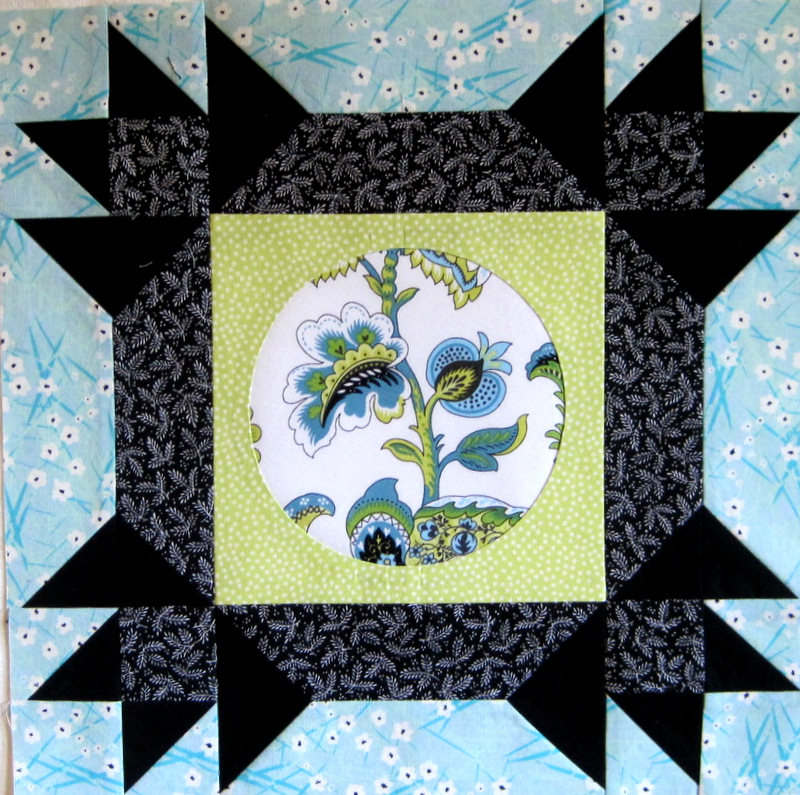 That's an inset circle, by the way, not an appliqué. Here's the new block on point, its proper orientation in the quilt: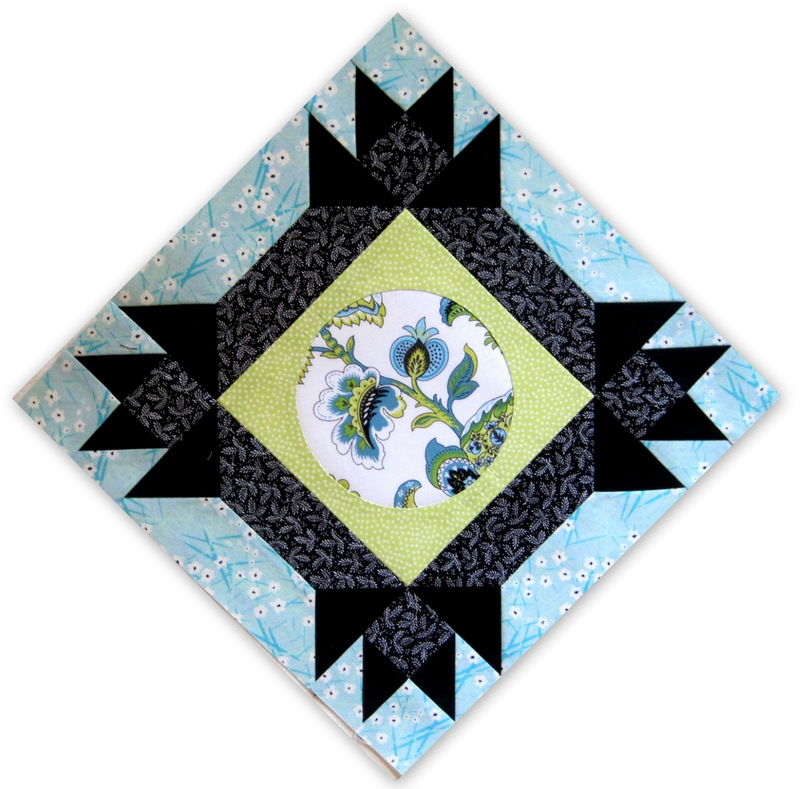 Now take a look at my center medallion and first five blocks: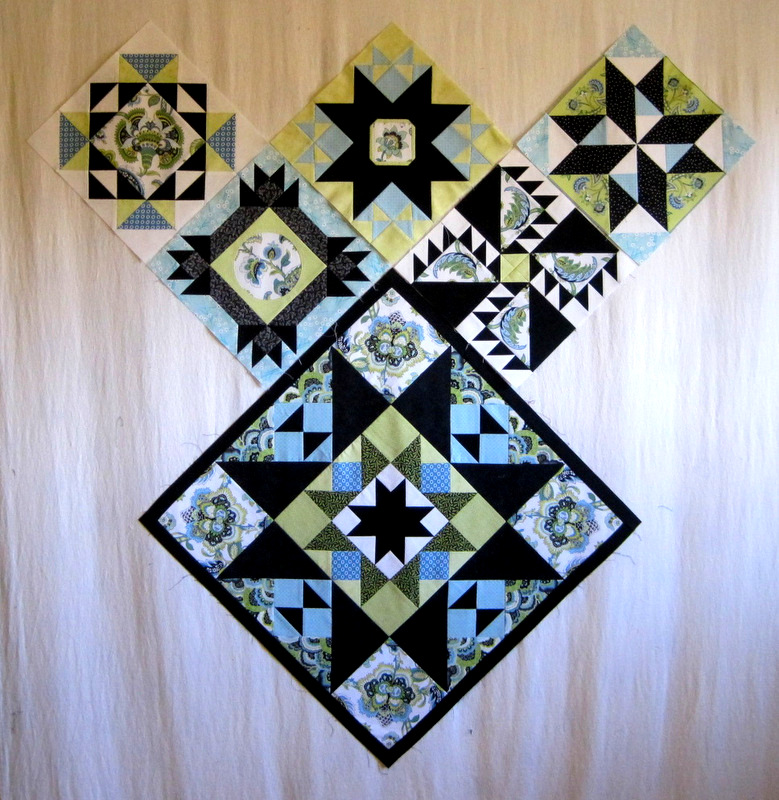 Better, yes? It just feels more balanced to me.