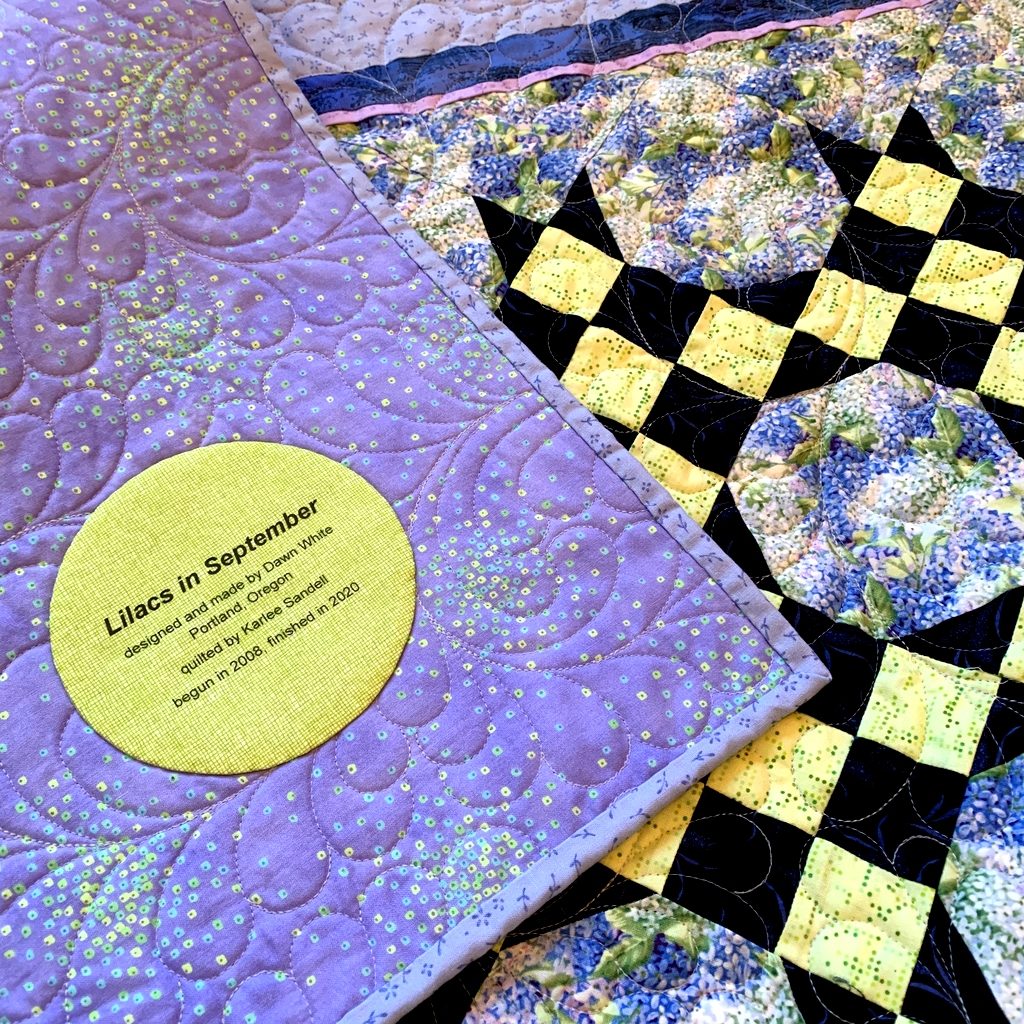 Presenting . . . Lilacs in September. The little quilt started 12 years ago to use up some leftover blocks is finally finished. I stitched the label on yesterday. But there was one more thing to do before I could call it a wrap: the quilt got tossed into the washer and dryer. I love the look and feel of a freshly laundered quilt, don't you? Such puckery goodness: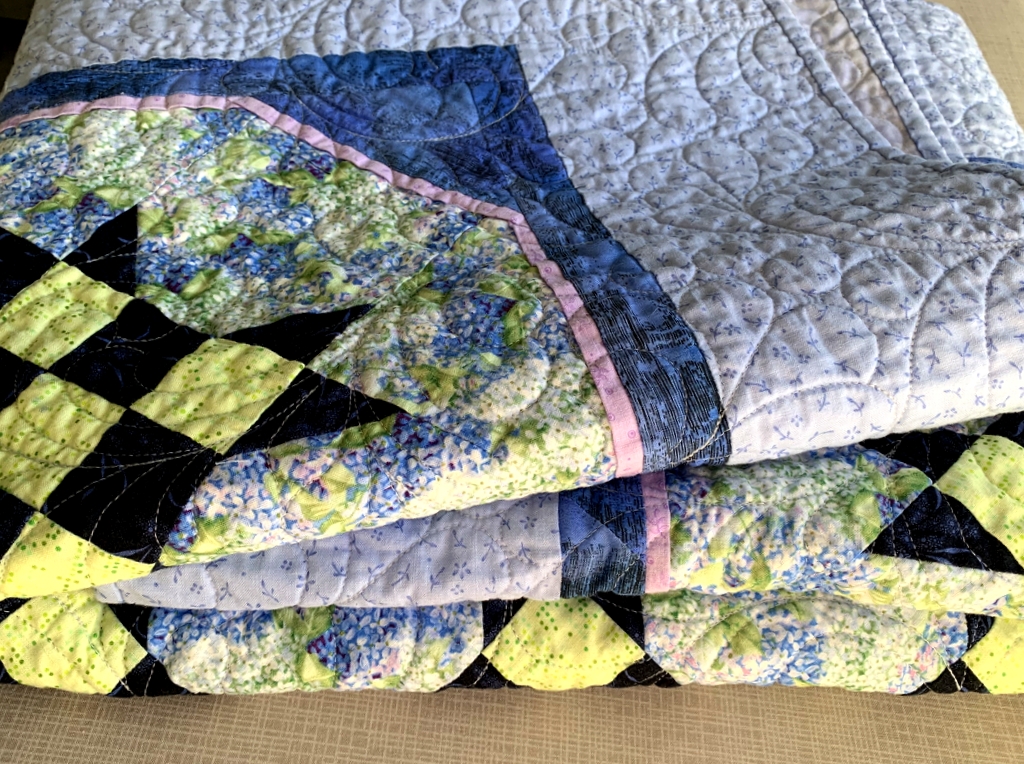 Here's a look at the whole quilt: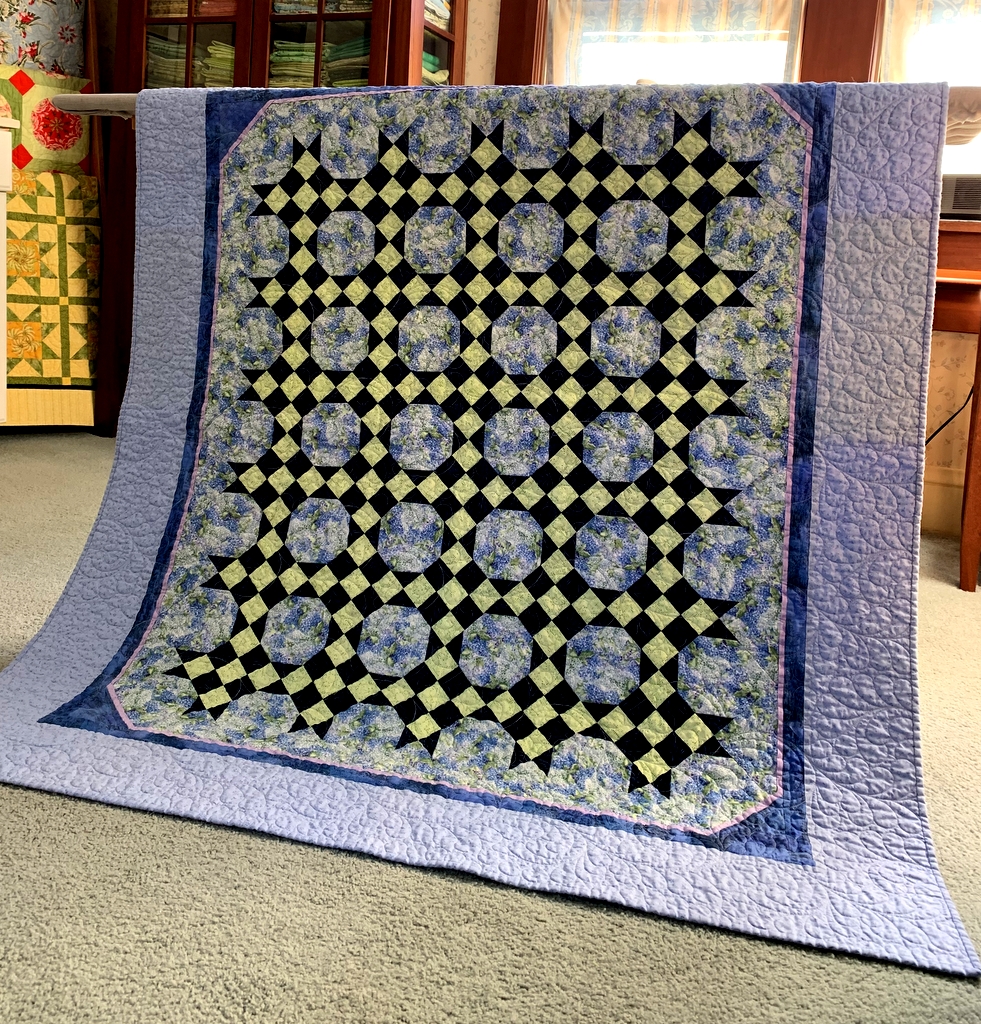 It's a very simple design: nine patches alternating with snowball blocks. I jazzed it up a little by angling the corners, adding a flange, and finishing it with a narrow and wide border.
Here's a look at the simple pieced back, jazzed up with a single Quatrefoil block: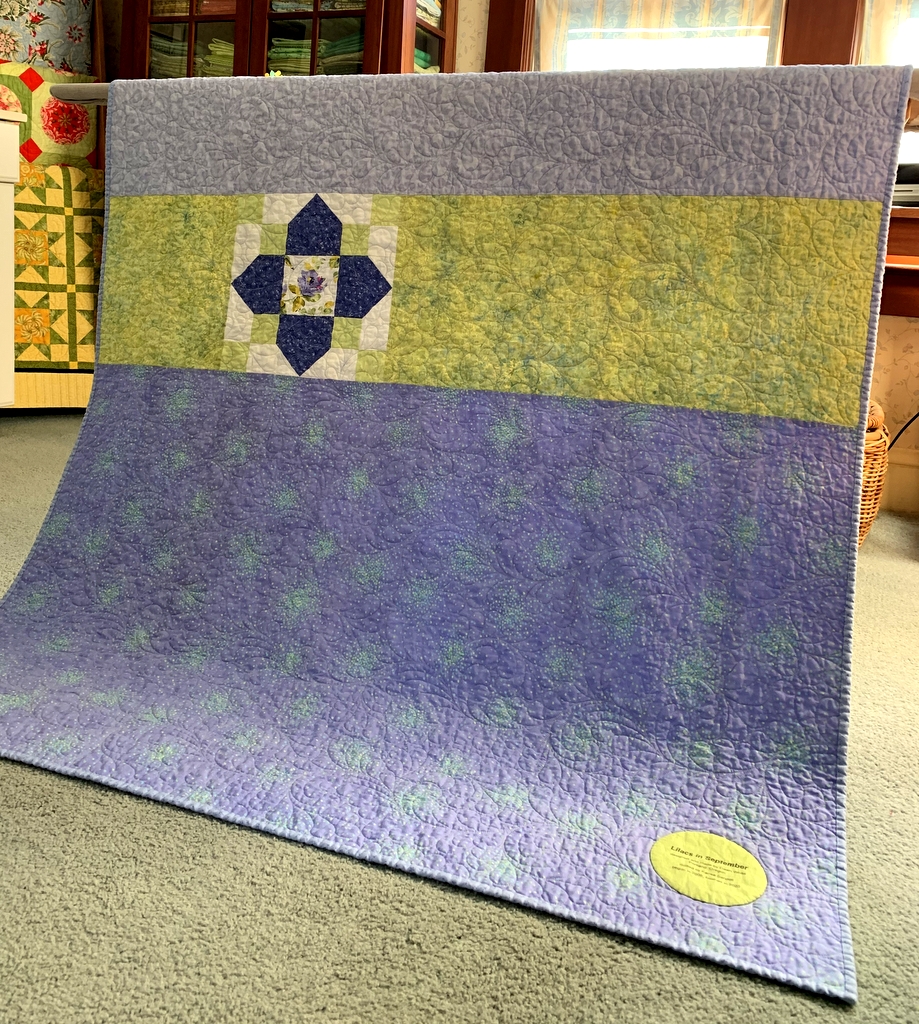 Lilacs in September finished at 50″ x 56″ — a good size for a lap quilt. I've just moved it to the back of my chair in the TV room. The next time I plop down in my chair to read a book or watch TV, I'll throw it across my legs to keep myself warm. See what I mean? It's a wrap!