Well, maybe "fail" is too strong a word. Maybe I should just say the final result wasn't what I expected. . .
To be clear, the problem had nothing to do with the pattern. It's a very good one.
I've been intrigued by the three-dimensional face masks I've seen some folks wearing. The boxy shape seems to fit the face well and allows for plenty of breathing room. I  decided to make a new mask for the Dear Husband using the 3D Face Mask from SeeKateSew, billed as "the most comfortable face mask." I picked this print from Andover Fabrics that I bought last year to make the DH a new apron (which hasn't happened yet):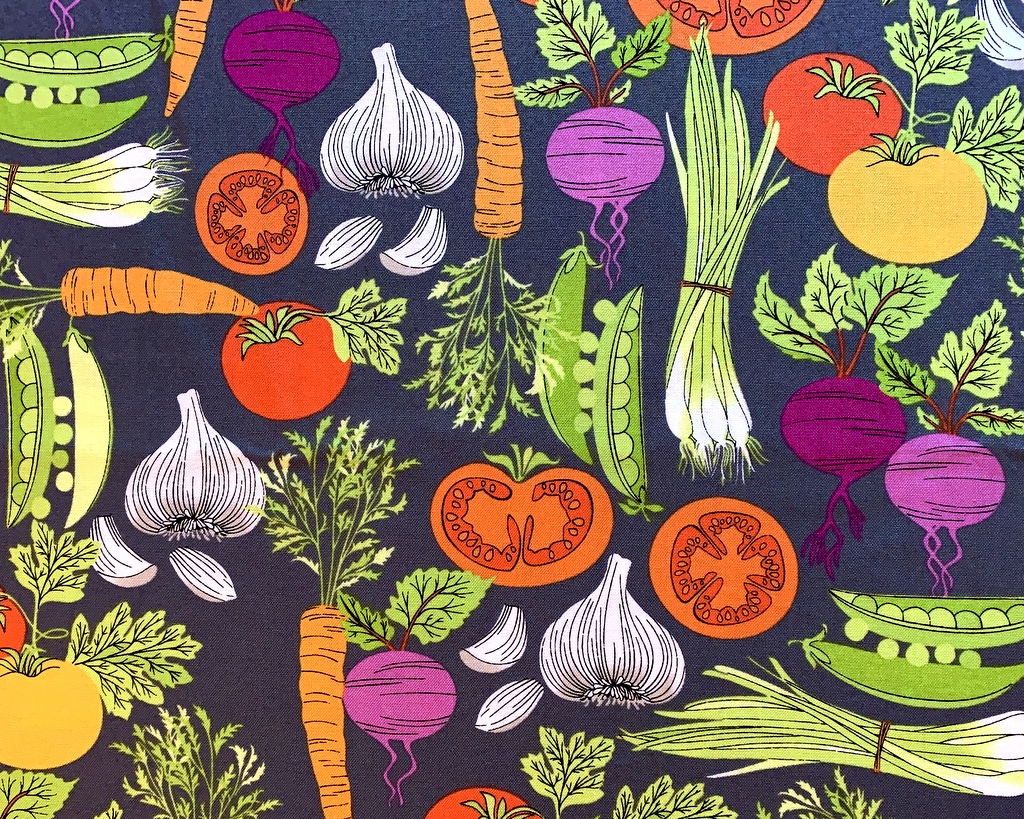 He's the gardener of the family and I thought this fabric would make a fun mask for him to wear when he's outside working in our yard or tending our community garden plot.
I did make one adjustment to the pattern: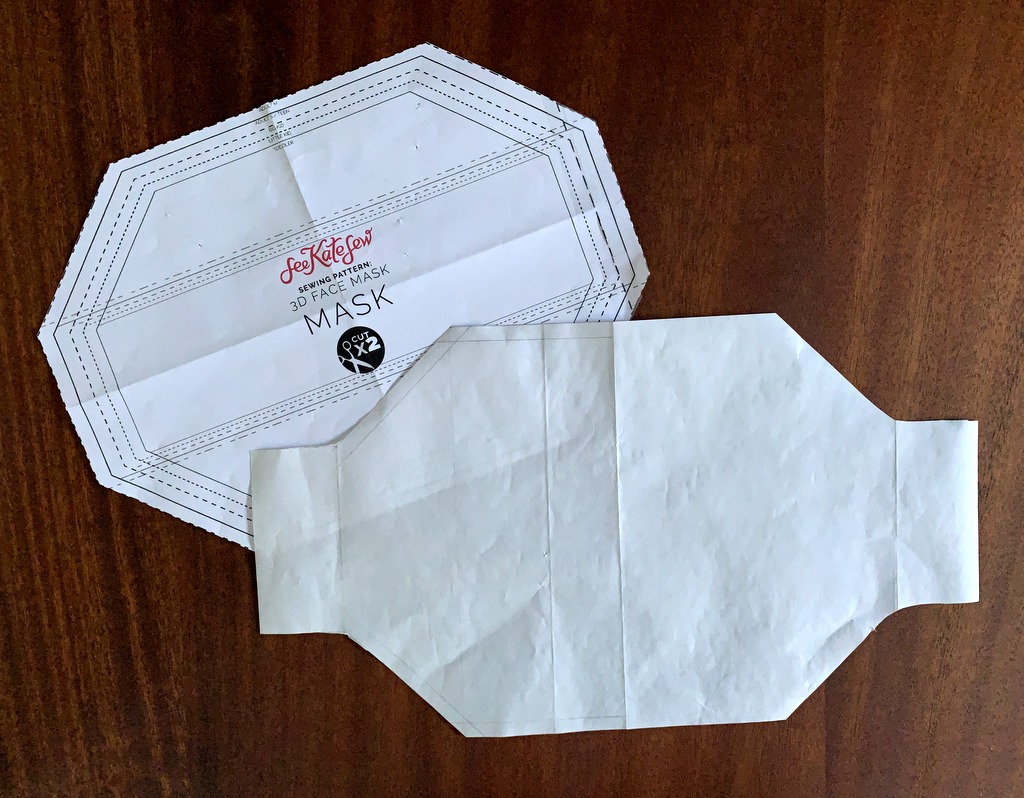 That's my freezer paper pattern in the foreground, with extensions on the side to allow for a generous ¾" casing for the ear loops rather than the narrow ⅜" casing the pattern provides. The freezer paper pattern can be used over and over again — no pinning because the freezer paper is pressed directly onto the fabric, where it is easily peeled off after the fabric has been cut.
The printed directions by SeeKateSew are very clear, as is her website tutorial. The mask came together very easily. Here's what it looks like from the front: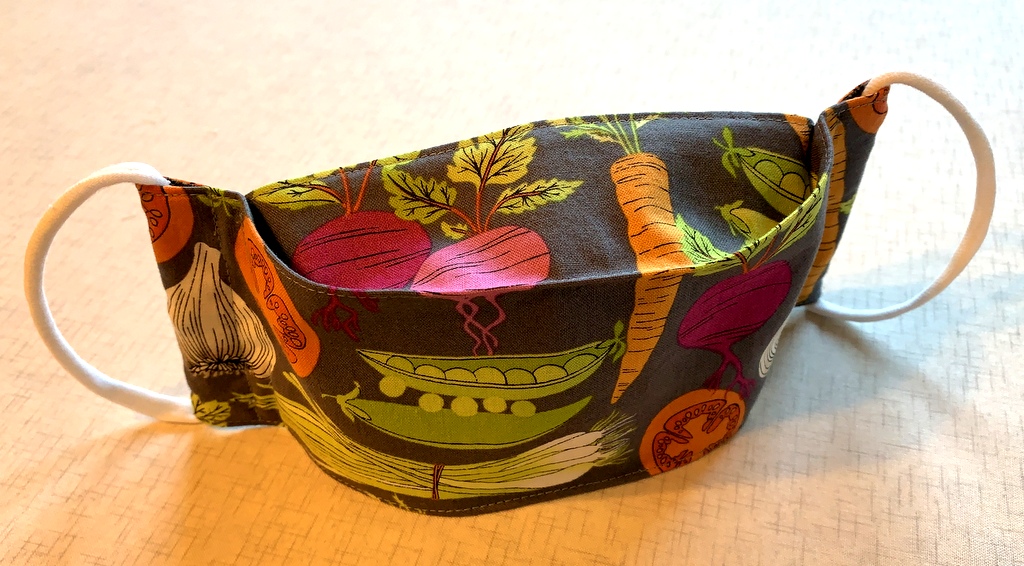 Here's a look at the inside . . .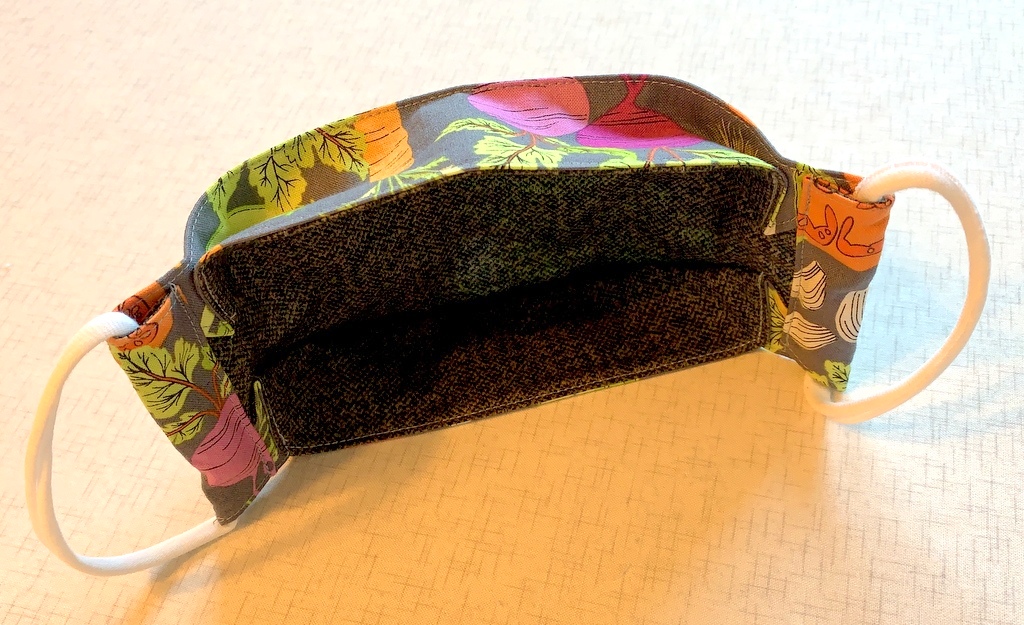 . . . and here you can see I added a sleeve at the top for a removable nose wire:

When the mask was done I could tell it would be too small for my husband. "No problem," I thought. "I'll adjust the pattern to make a bigger mask for him. I'll keep this one for myself."
Then I tried it on: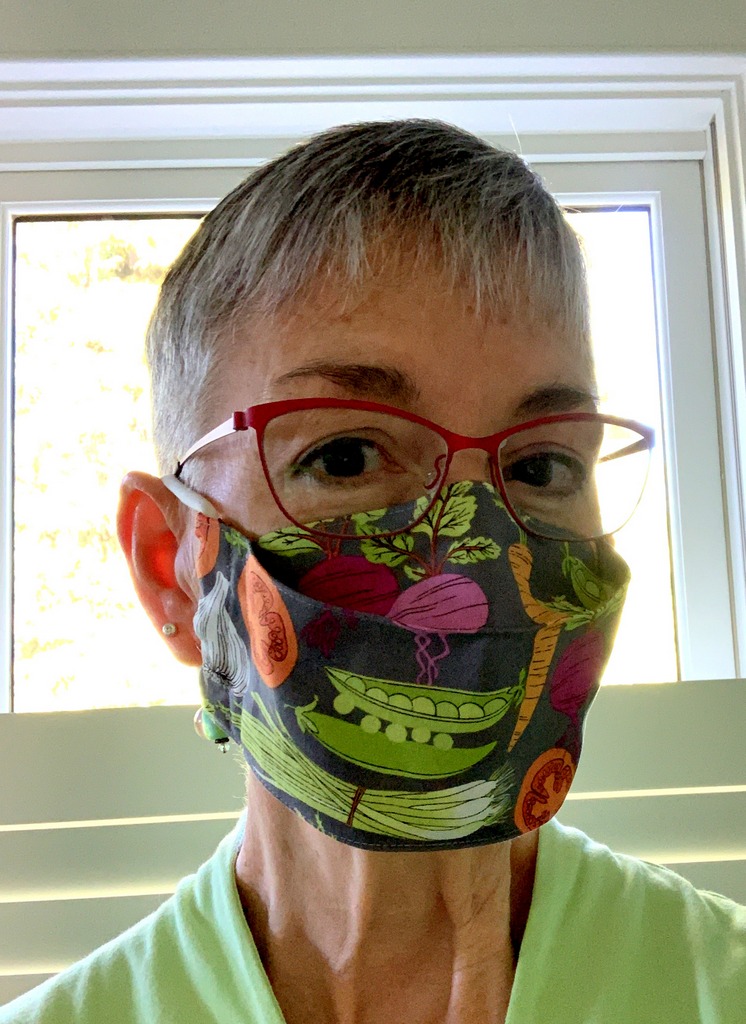 Do you see what I see?
Those peas! They look like teeth . . . and the peapods? They look like lips. Green lips.
And see the roots on that bunch of green onions?
Chin whiskers!!!