Where does one begin when faced with the prospect of trying to view 1300 quilts in the space of a single day? Saturday morning, July 12 — the day of the 2014 Sisters Outdoor Quilt Show in Sisters, Oregon — my quilt group, the Quisters, and I headed straight to the Teachers Tent. On display were dozens of quilts made by the talented men and women who taught during Quilter's Affair, the week of classes preceding the quilt show.
Among my favorites were these: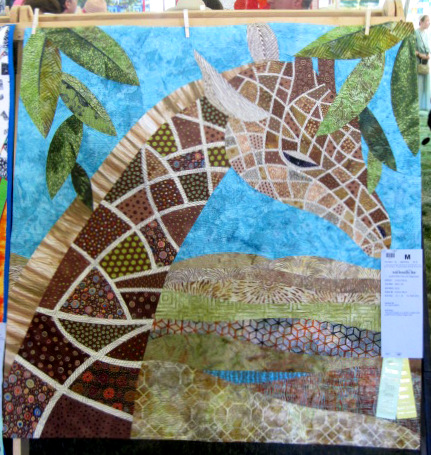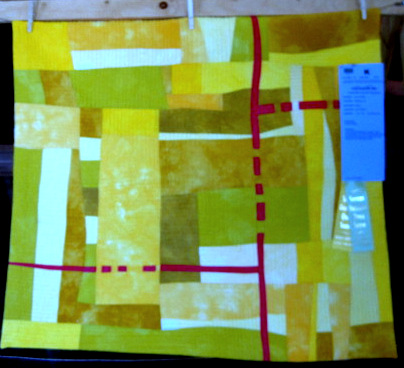 I'm sorry that the image above isn't sharper.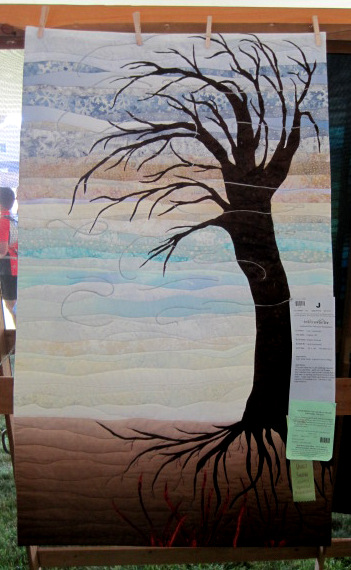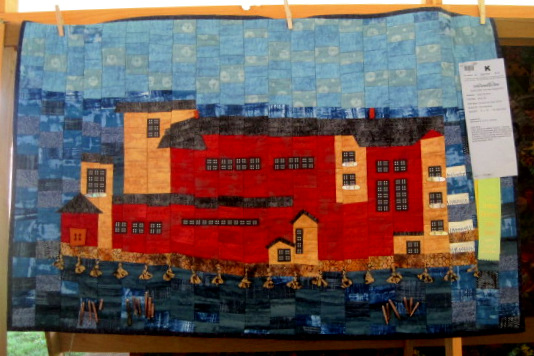 Sarah made Cannery Pier Hotel, Astoria by paper-piecing fabric onto 2″ and 3″-wide strips of calculator paper. I learned her method during Quilter's Affair in her "Cityscapes" class — what fun! I've put my little project on hold for the time being but will definitely return to it.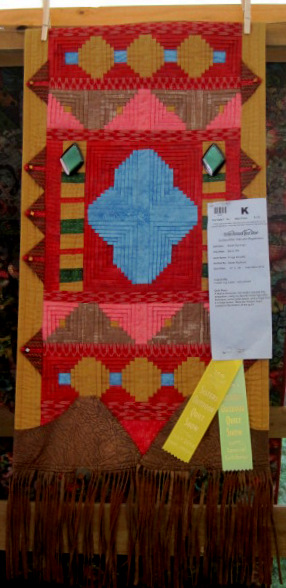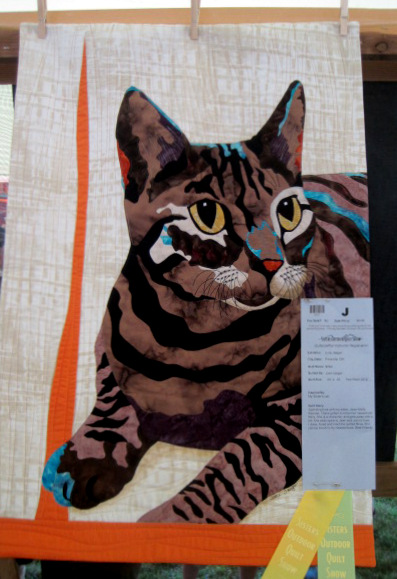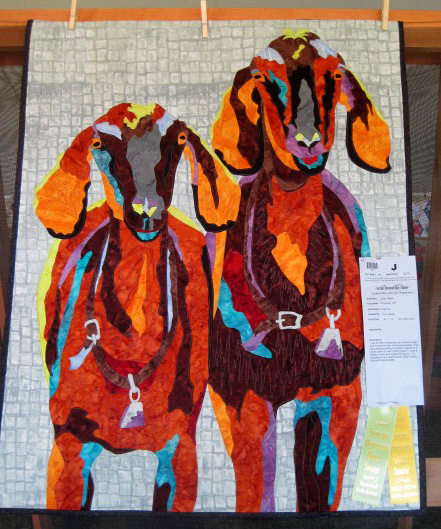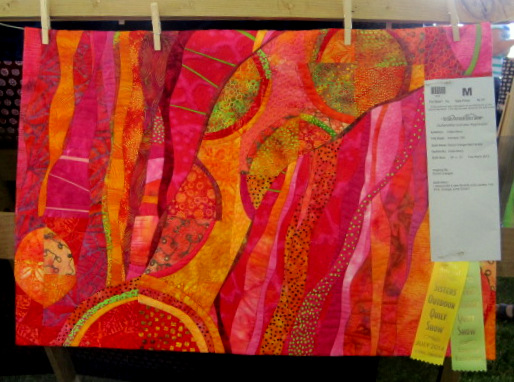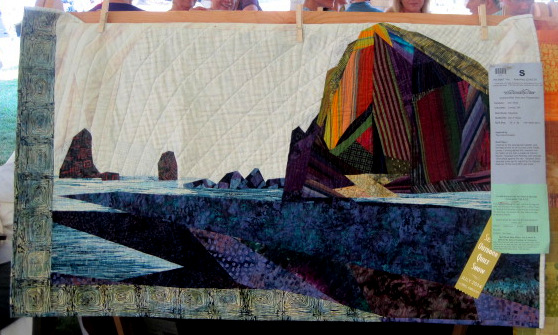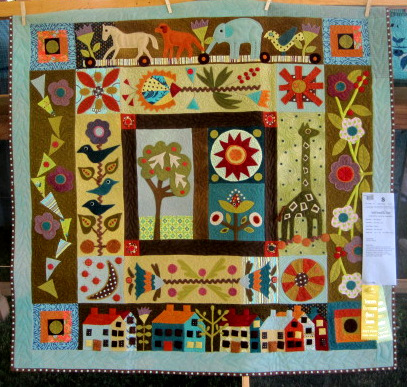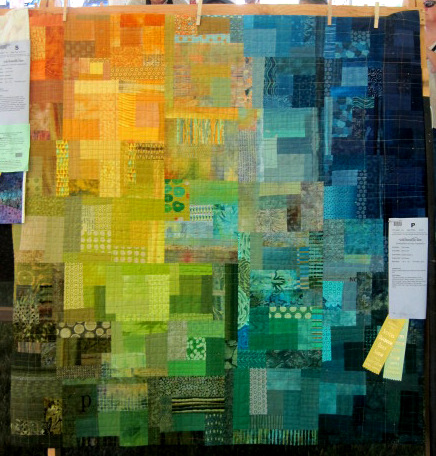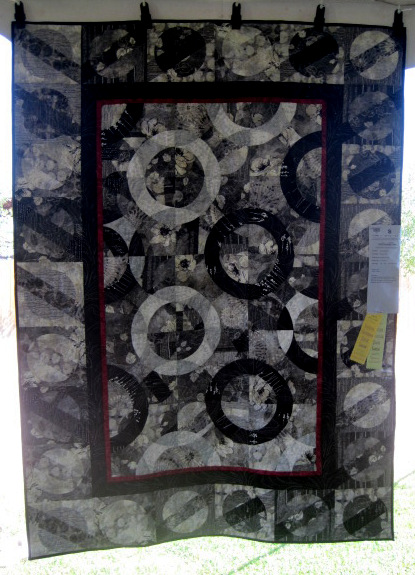 As you can see, the morning sun was shining behind the quilt above. By the time I got to some other quilts, including those of Julie Herman of Jaybird Quilts and Sheila Sinclair Snyder of licensetoquilt.com, they were completely backlit by the sun. I planned to return to the Teachers Tent later in the day to get photos of their quilts. When midafternoon rolled around, I was on the opposite side of town. The temperature was in the mid-90s. I was hot, tired, and thirsty, and — yep, you guessed it — I didn't make it back.
I did take many more pictures throughout the day, though, as my friends and I strolled around Sisters. I'll post them soon, so please stop back by. In the meantime, I'd love to know which of the quilts above you like best — and why.