Domestic Bliss is the name designer Shelly Pagliai gave Block 8 of Hazel's Diary Quilt, the sampler quilt I'm making over the course of this year. It's also the block I assigned myself for July. (In my previous post I showed you my June block, a month late in the making. I haven't added the appliquéd center on that one yet but forged ahead with July's block when I was sewing with my friends last week in Sisters, Oregon.)
Here is Shelly's original version of Domestic Bliss . . .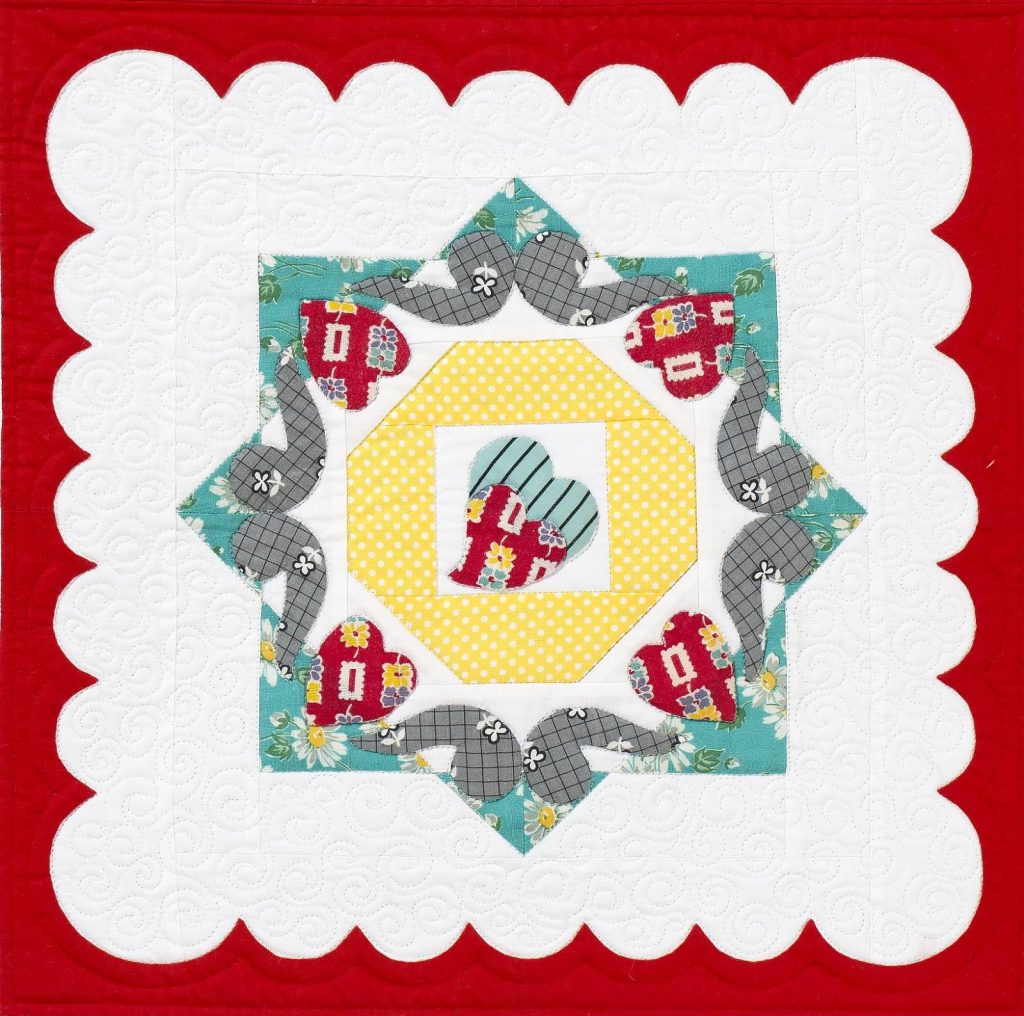 . . . and here's what I have so far: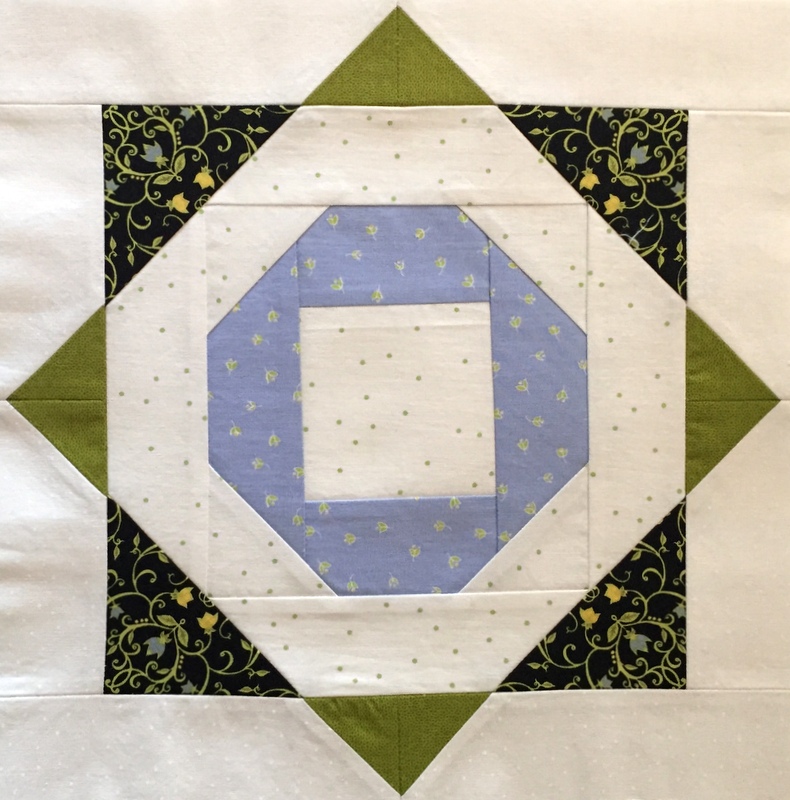 I love the look of this block on point, as it will be in the finished quilt, so I didn't rotate the design 45° as I have for the first few blocks I've made for this quilt. Here's my Block 8 on point: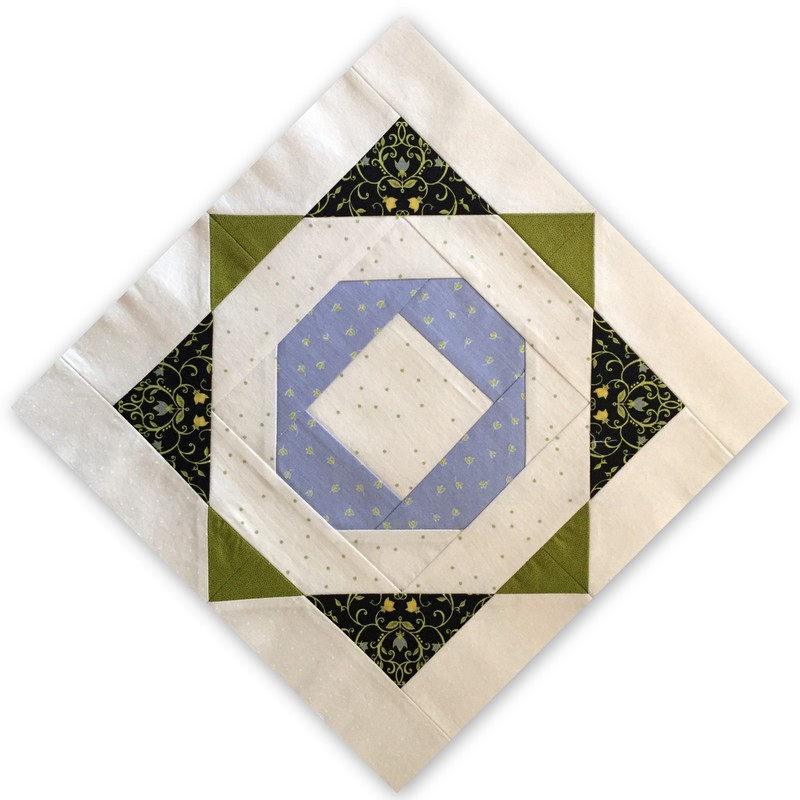 Do you like my fussy cut corners?