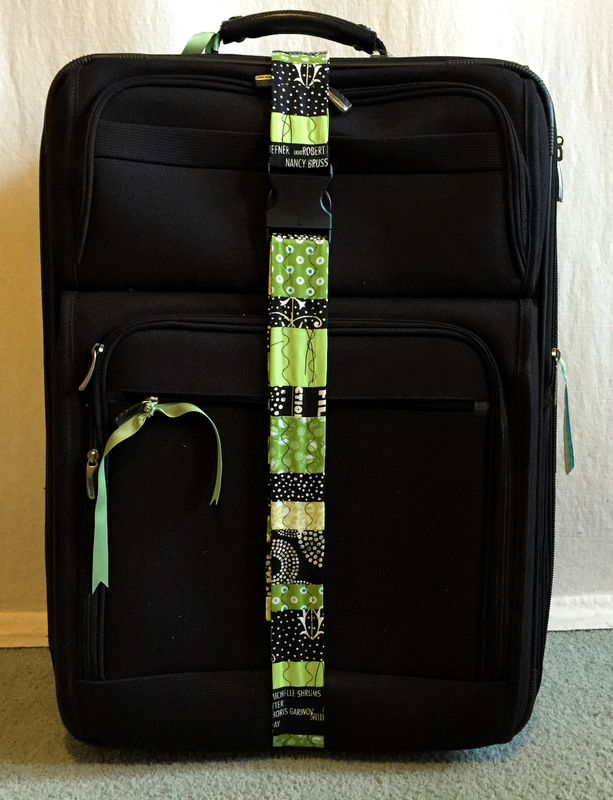 In the not-too-distant future, my husband and I will be taking a little trip. I'll be traveling in style, thanks to my good friends Peggy and Vickie R., who made me some terrific travel accessories for my birthday.
Knowing my favorite color is green, Peggy made a striped luggage strap using black and white prints to set off the greens. I can see myself at the airport now, waiting in Baggage Claim as dozens of nearly identical black bags roll off the conveyor belt onto the carousel. Won't I be the envy of all when my bag comes into view?
And look at this matching lingerie bag: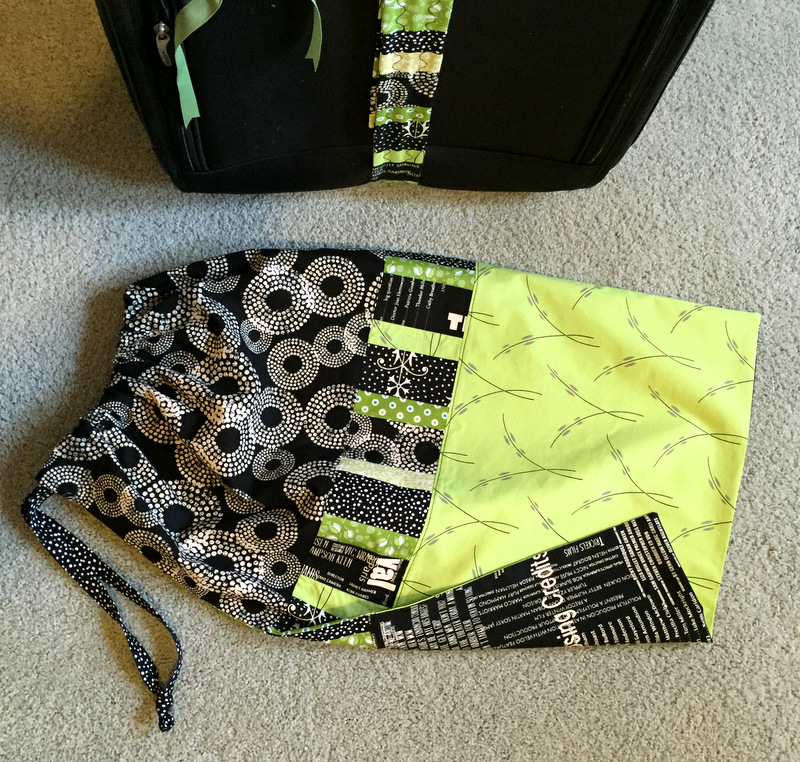 It's generously sized. When not traveling, I can use it as a tote bag to transport small quilts to my guild meetings for Show and Tell.
Vickie R., who also knows my favorite color, surprised me with this Sew Together Bag: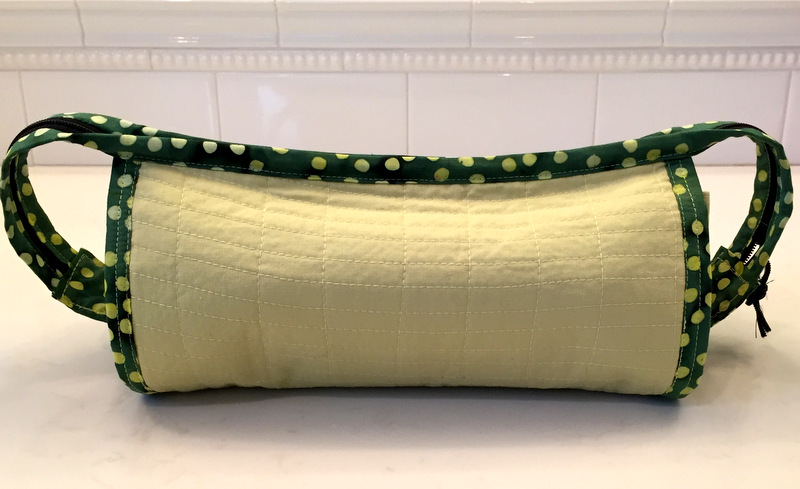 When I opened up the bag, it was like cutting into a sweet juicy watermelon. Look at the lovely pink interior: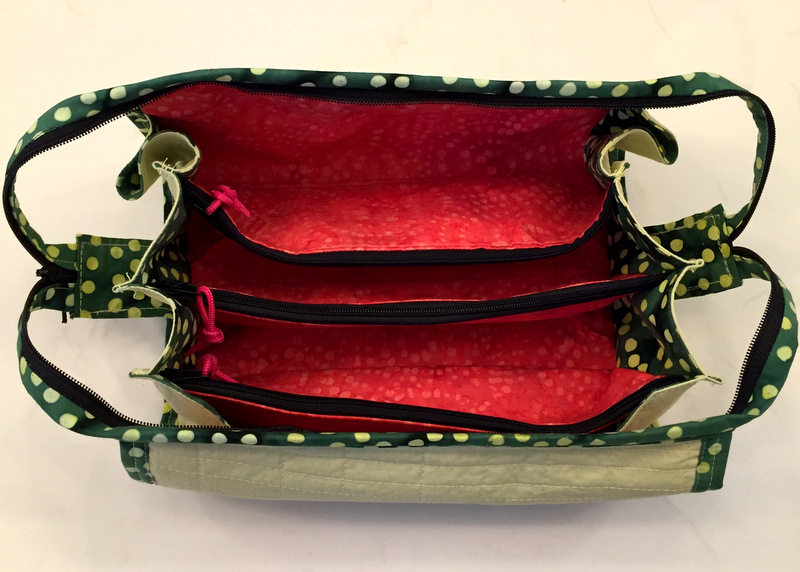 And just look at all those compartments!
The Sew Together bag was designed for sewers and quilters. It's the perfect size for stashing any number of sewing notions and quilting tools but it's also well suited for makeup and toiletry items. How convenient to have all of those items corralled in one container.
I love my handmade gifts and can't wait to use them on my next trip. Thank you, Peg and Vickie!