You already know that I'm crazy about kaleidoscope quilts. My most recent effort, Cosmic Kaleidoscopes, contained five oversized kaleidoscope blocks floating on an inky background; it measured 62″ x 82″ before quilting. I wanted to try a scaled down version using softer fabrics and a light background. I sketched a design on graph paper and chose a luscious pink and green hydrangea print as my focus fabric.
The blocks are three different sizes, the largest being 20″ and the smallest 13½". I suppose it was inevitable that I would start thinking of them as the Three Bears. Here is Papa Bear: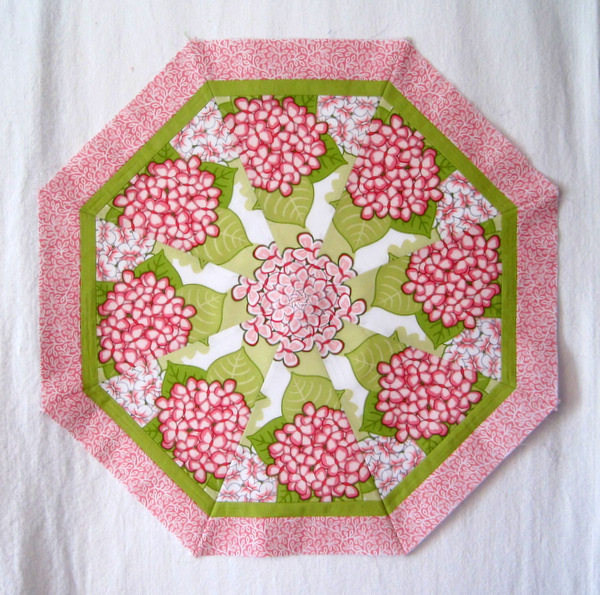 . . . and Mama Bear: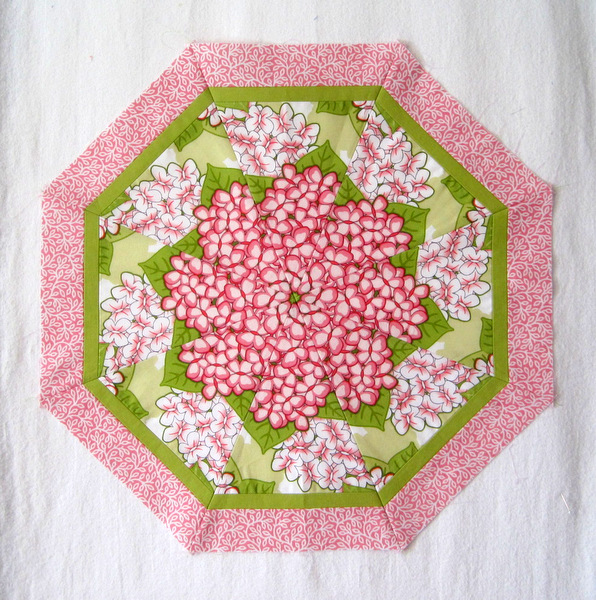 . . . and Baby Bear: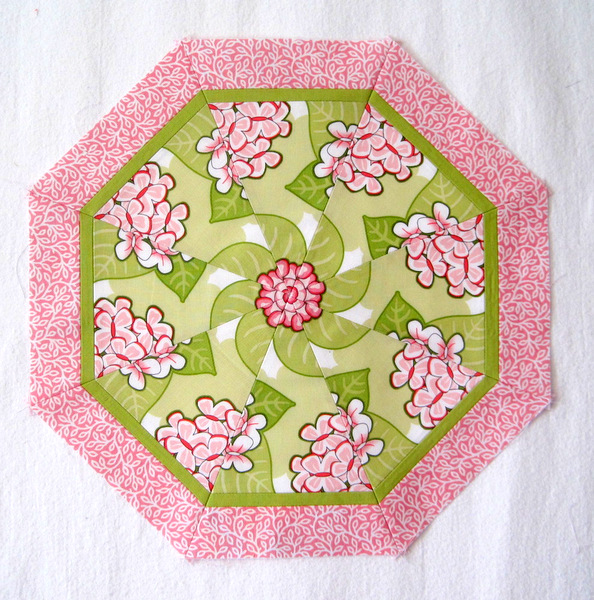 The next time you see these blocks, they will be in a quilt top, floating on a pale green background.