I've been bouncing from project to project this week like the proverbial rubber ball and boy, has it been fun! First I made this little fabric box, using directions from my friend Viv: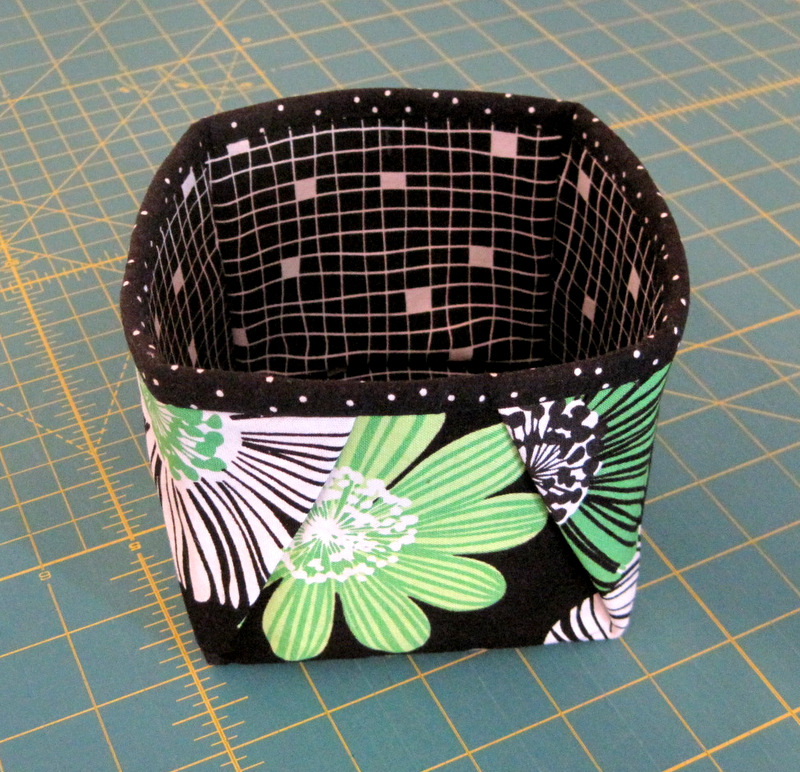 I think Viv's directions were adapted from a tutorial she found on the Internet. She made a box for me last year that I use all the time. In my sewing room it catches threads. When I go to a quilt class, it holds notions. So versatile and cute! I tweaked her directions to make my fabric box 4″ square.
Then I made a pair of king-size pillowcases for my twin sister, Diane: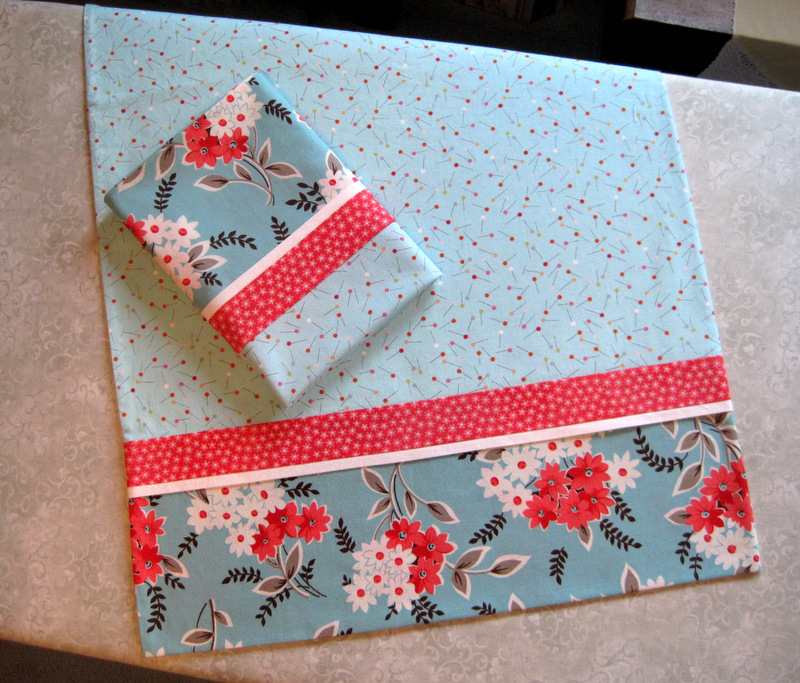 My husband and I are spending two whole weeks with Diane and her husband around Thanksgiving; these cases will be a hostess gift. She fell in love with the fabrics when she saw them made into this sewing machine dust cover so I'm pretty confident the cases will be a hit.
Next I sewed those three kaleidoscope blocks from a couple of weeks ago into a table runner/wall hanging:

Isn't it amazing that all three blocks were made from the same focus fabric? I'm going to put a solid piece of that fabric on the back.
Last but not least, I pulled some black and white fabrics from my stash to make this test block using the pattern Metro Rings by Jenny Pedigo of Sew Kind of Wonderful and her Quick Curve Ruler©: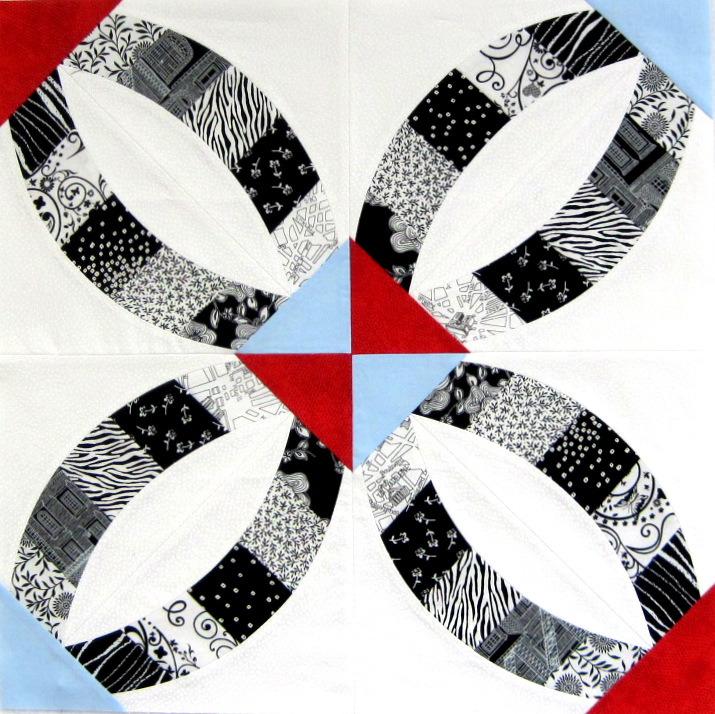 This is Jenny's modern take on the traditional wedding ring block. Those curved rings are made from strip sets! It's the fourth design of hers I've made using her Quick Curve Ruler, and I continue to be amazed and delighted at how versatile the ruler is. I'm especially excited about this quilt-to-come because I'll be teaching a class on it at the Pine Needle in January 2014.