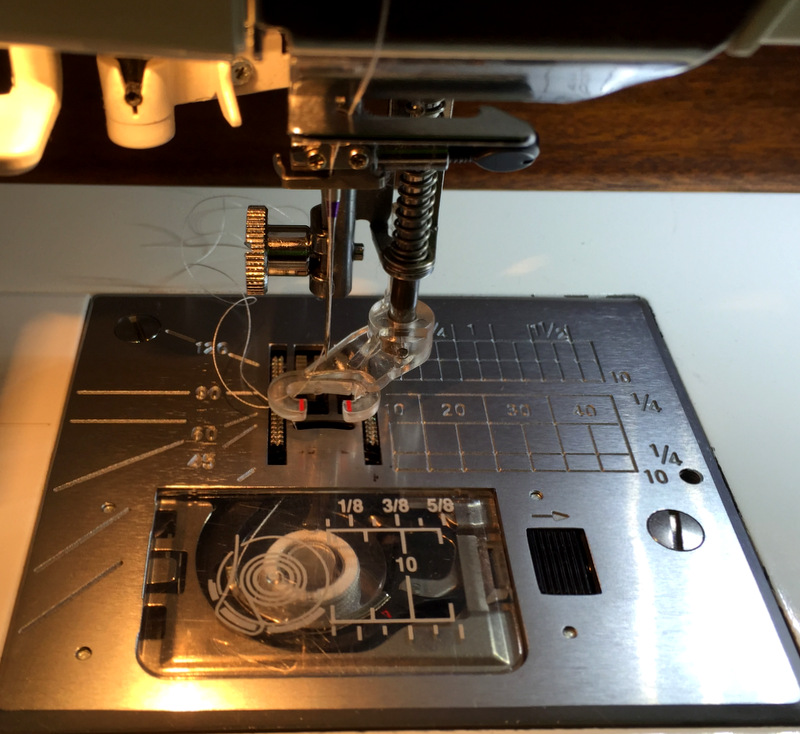 See that foot? It's the darning/free motion quilting foot for my Janome sewing machine. I've had this sewing machine for 10 years and have used it quite a bit for free motion quilting but today I did something with it that I've never done before:  I used it for darning.
Decades ago I bought this vintage dresser scarf at an estate sale in Portland: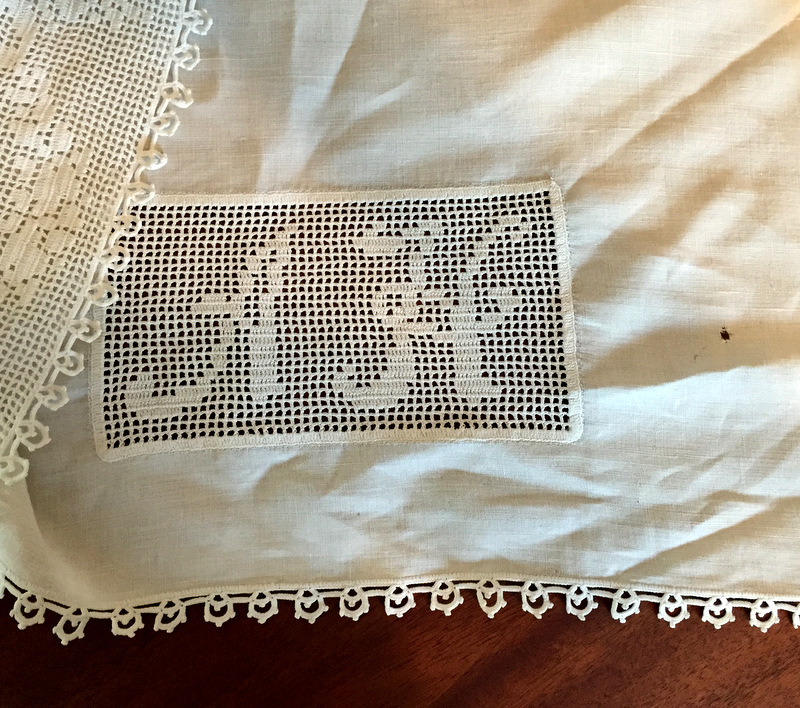 It's the kind of find that quickens the heart of any lover of vintage linens. (Of course it didn't have a hole in it at the time.) It measures 17″ x 64″ and, in addition to the inset initials, features beautifully crocheted edging all around and this lovely design on both ends: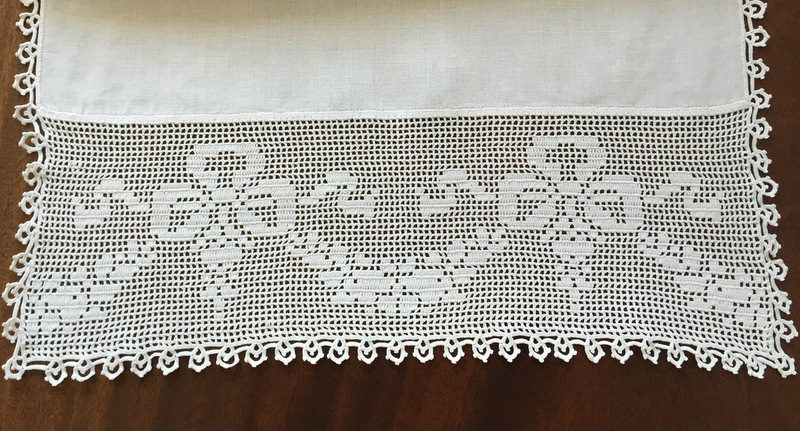 I've used it on a side table in my dining room ever since I brought it home. (My initials, by the way, are DW. I don't think I even know anyone with the initials AH.)
Over time the scarf developed a pinhole, which eventually turned into a hole the size of a pencil eraser: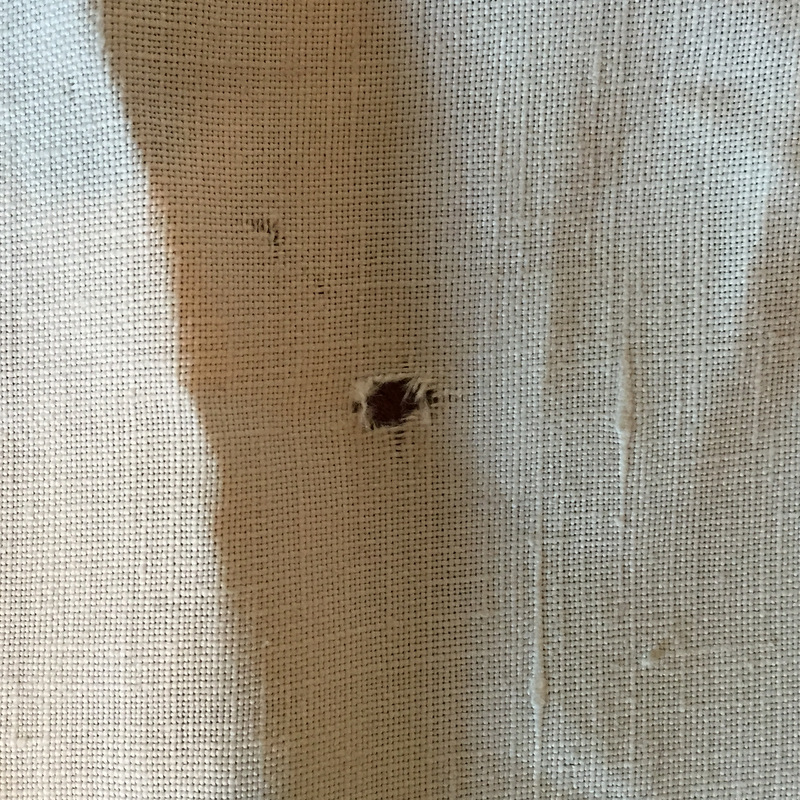 Something definitely needed to be done. After practicing my darning skills on a scrap of fabric (up and down, back and forth, in a crosshatch pattern), I was ready to work on the real thing: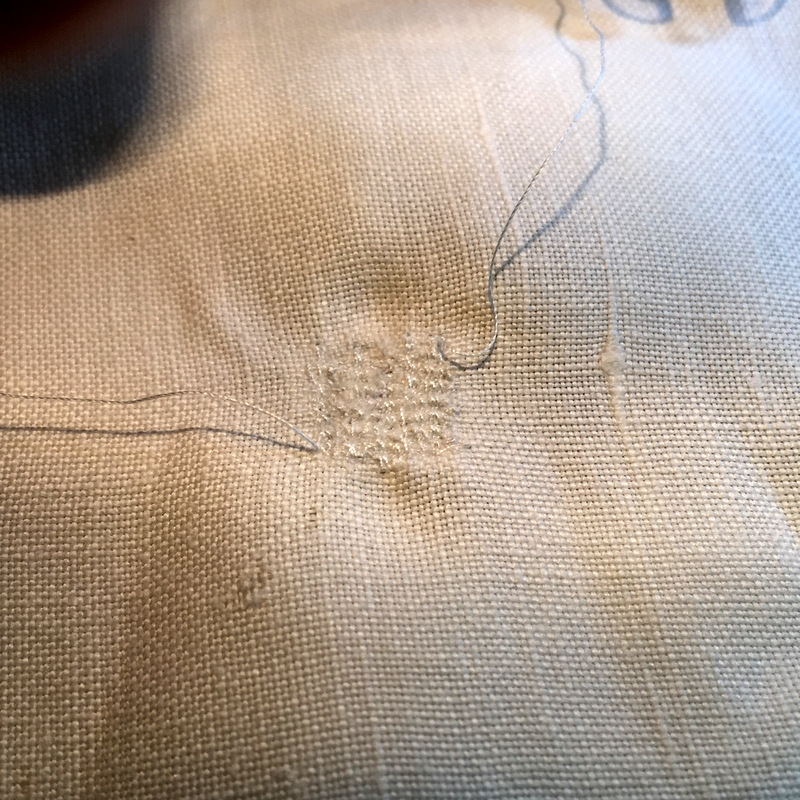 I put a scrap of tissue paper underneath the runner before stitching to help stabilize the cloth. This is what it looked like from the back: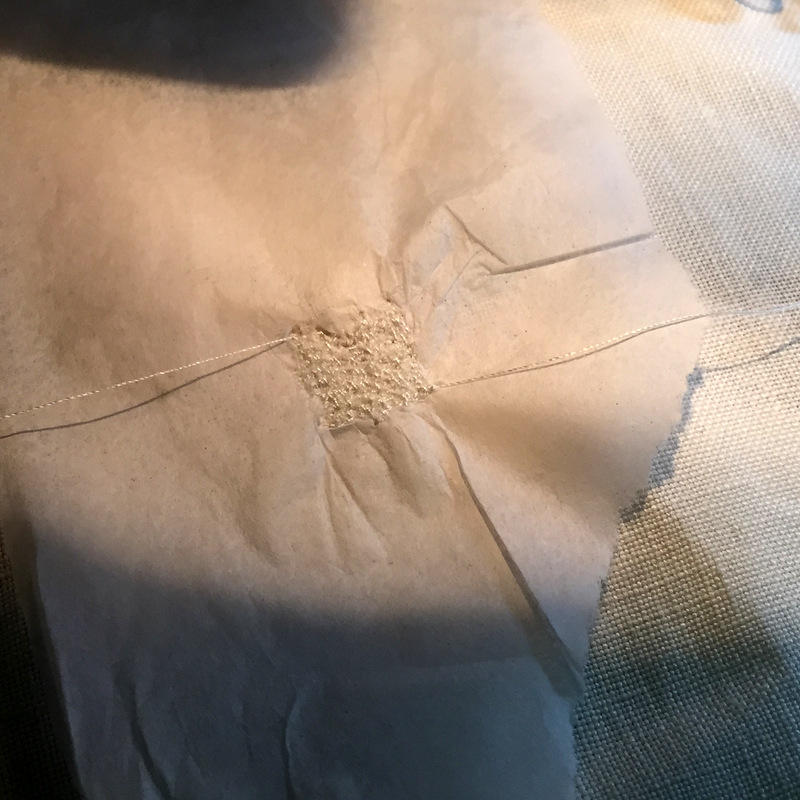 The tissue paper peeled away easily, just as you'd expect.
Now freshly laundered and ironed, the scarf is back in its proper spot in the dining room: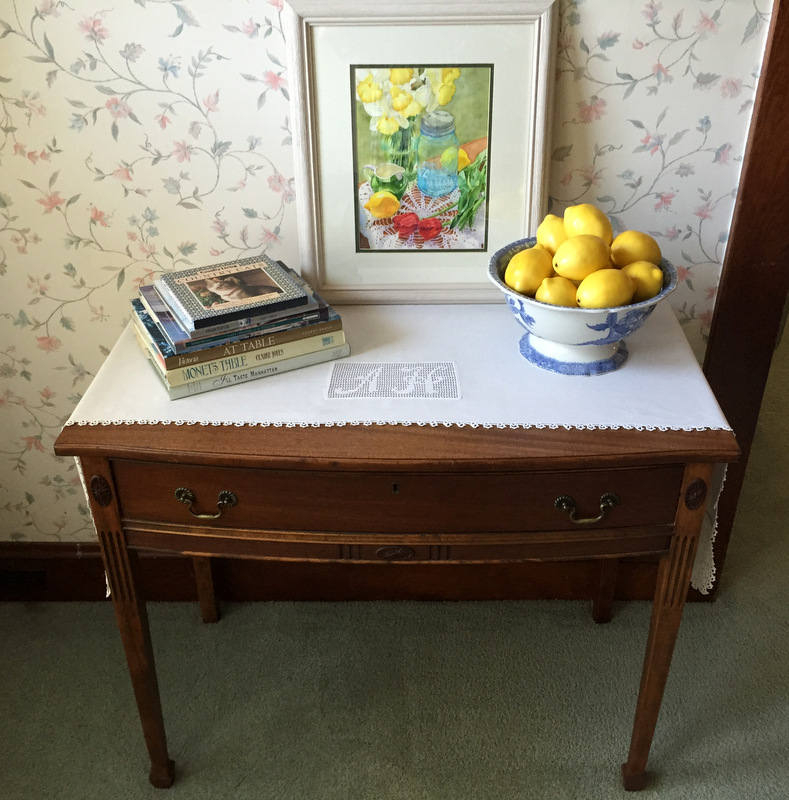 Flush with success, I proceeded to mend holes in another vintage linen, a round jacquard tablecloth 84″ in diameter that I got for $10 at a garage sale in my neighborhood some years ago. It was badly yellowed with age but otherwise seemed to be in good condition. It washed up beautifully, and I have used it many times over the years on the round patio table on our back deck. Like the dresser scarf and other well loved linens in my collection, the cloth had developed holes over time from extensive use and repeated launderings.
Here's a before and after shot of one of the holes: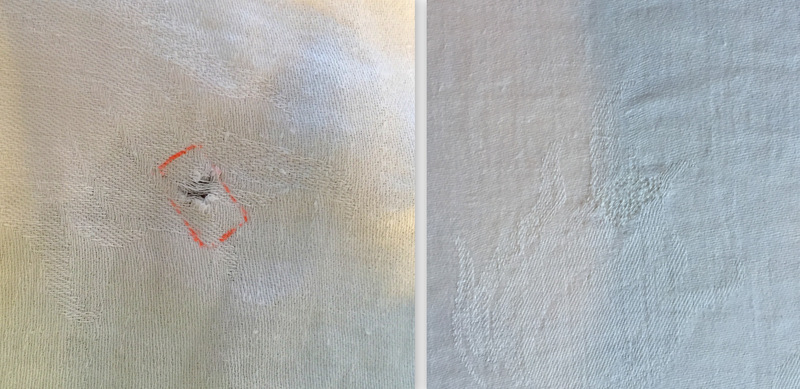 The tablecloth is so big I drew lines around the holes so I could locate them more easily when the bulk of the tablecloth was under and around my sewing machine. (Those colored lines were made with a Frixion pen; the lines disappear with the touch of hot iron.) I also stitched over some pinholes before they had a chance to turn into larger holes.
I think I'm on a roll. Need anything mended?
(Kidding!)