I would much rather be working on a quilt project but . . . duty calls. My sewing room has been temporarily transported into an alteration station while I convert three long-sleeved shirts with one pocket each into three short-sleeved shirts with two pockets each. All for the Dear Husband. We're going on a trip later this month and he really is in need of some new duds.
In days of yore I could find shirts for him that had matching pockets. Alas, no more. Shirtmakers seem to have given up on this notion entirely — except for western shirts which often come not only with two pockets but also pocket flaps and pearl buttons. Not the DH's style at all, though I personally like them.
It's usually easier to make two matching pockets than to duplicate the single pocket the shirt comes with so I start out each project by picking the stitches out of the single pocket to remove it from the shirt. This is usually accompanied by some minor grumbling on my part. Then I cut off the sleeves at the elbow and make new pockets from the leftovers, using a pattern I made (years ago) from freezer paper: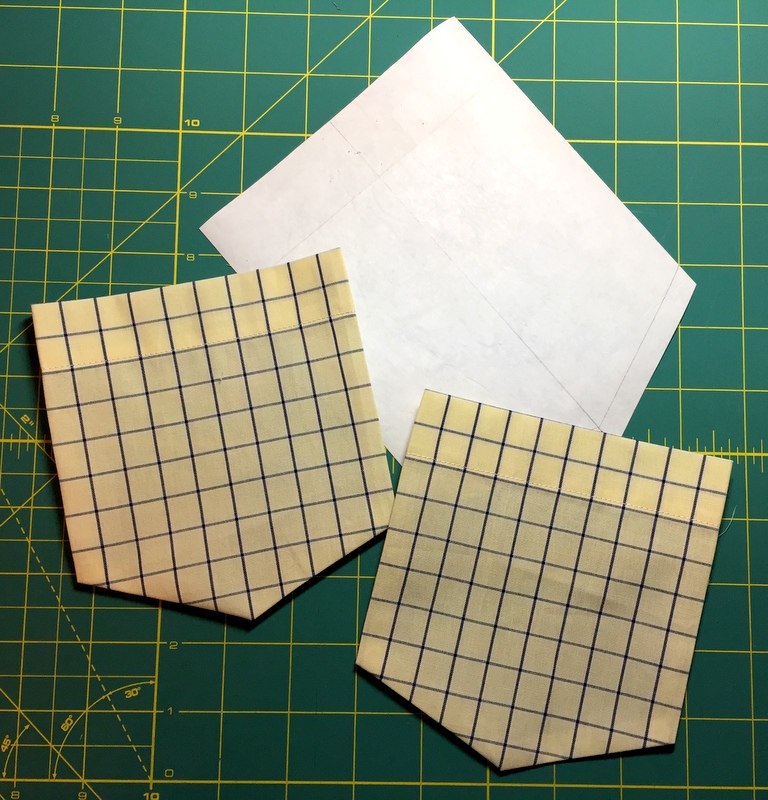 I must admit I like the end result: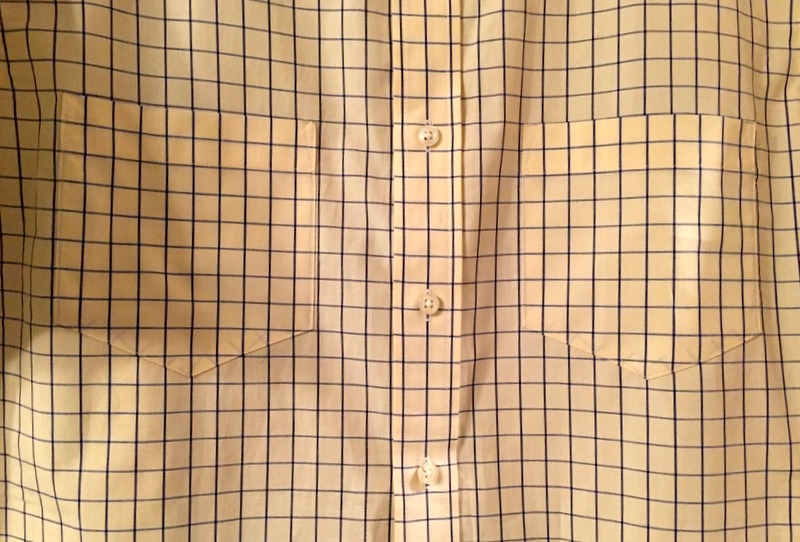 Two shirts down, one to go. Then it's back to the fun stuff!