Throwback Thursday already?? It seems impossible but we are in the final week of January, Week 5 (and Year 5) of my 10-year-lookback at quilts. I started with 2010 at the beginning of the month and now I'm up to 2014.
In Square Dance you see my interpretation of the classic Twist block. Every Twist quilt I've ever seen features a solid fabric in the center of each block and two fabrics for the lattice. My version incorporates a lovely folk art floral in the center of each block and 12 fabrics in the lattice — four each of rose, green, and purple: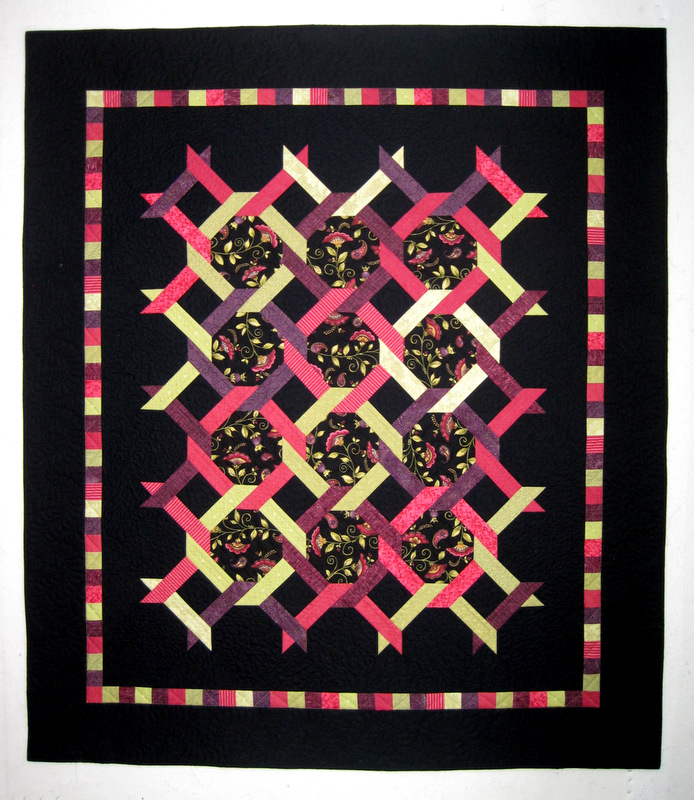 It was quite a challenge getting the balance of fabrics just right but I was very pleased with the outcome.
The beautiful quilting by Melissa Hoffman of Fiddlestitches is hard to see so here's a close-up: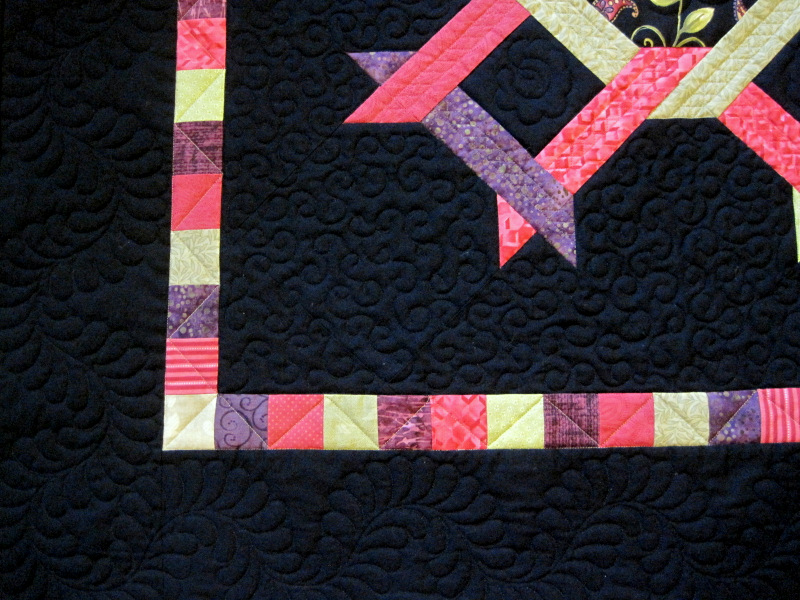 I remember Melissa telling me she had to wear a headlamp to stitch the free-motion filigree design in the interior of the quilt. Black thread on solid black fabric: what a challenge that must have been!
Square Dance is one of my quilts in rotation on the back of the couch in our living room. In fact, it's there right now, and I managed to get a shot just now while the sun was briefly shining: