For the last 15 years (at least) my husband and I have traveled from our home in Portland, Oregon to Norcross, Georgia to spend Thanksgiving with my twin Diane and her husband Ed. It's a tradition we treasure.
Every year Diane would comment on how much easier it would be to prepare Thanksgiving dinner if her kitchen had two ovens. The two-oven conversation often evolved into what other changes she would make in her kitchen and dining room. The other big ticket item on her wish list was a built-in buffet in the dining room to display the set of Spode china that Ed's mother passed on to them many years ago. Ed and Diane wanted a buffet that evoked the one in Ed's family home in Laurelhurst, a lovely old residential neighborhood in Portland.
As I write this post, Diane is in her newly renovated kitchen making pumpkin pies. I'll be joining her in the kitchen shortly to help with other tasks in preparation for tomorrow's Thanksgiving feast for a dozen.
As often happens, what started out as a simple remodeling project — in this case, creating space for a second oven and building a buffet — turned into a complete renovation. In the process, Diane gained a kitchen worthy of the pages of House Beautiful, a wet bar in the butler's pantry, and a built-in buffet that beautifully showcases her Rosalie Spode.
Let's take a look at Diane's new kitchen. First, the northwest corner: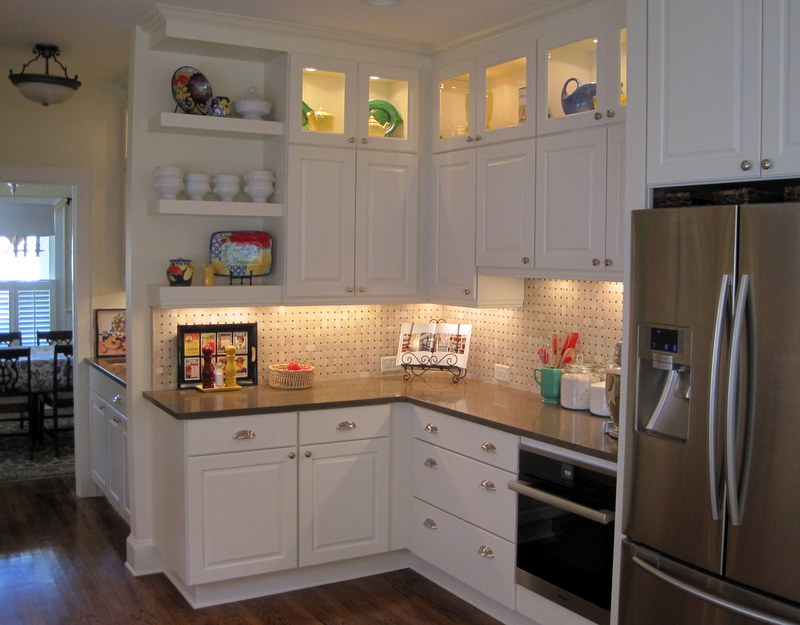 The southwest corner: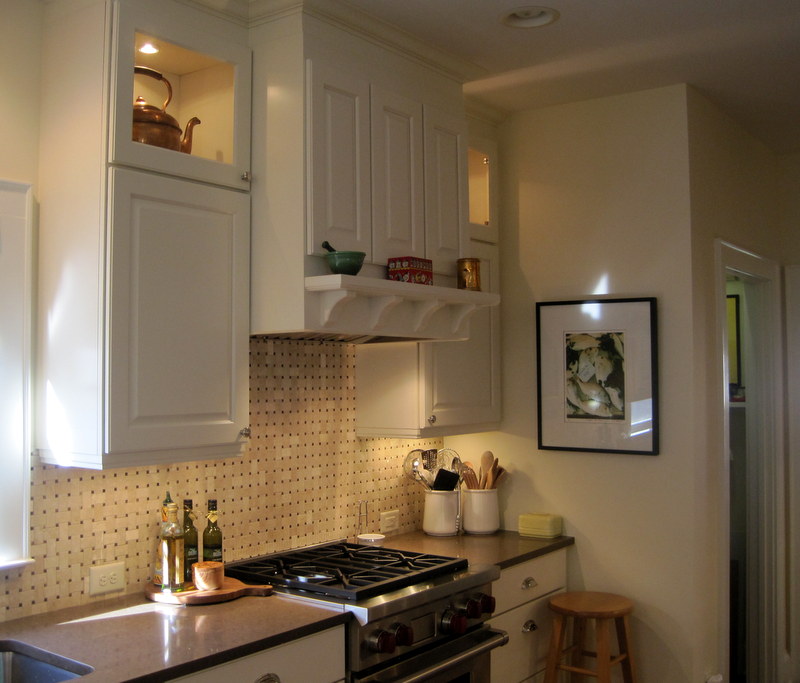 Looking south-southeast: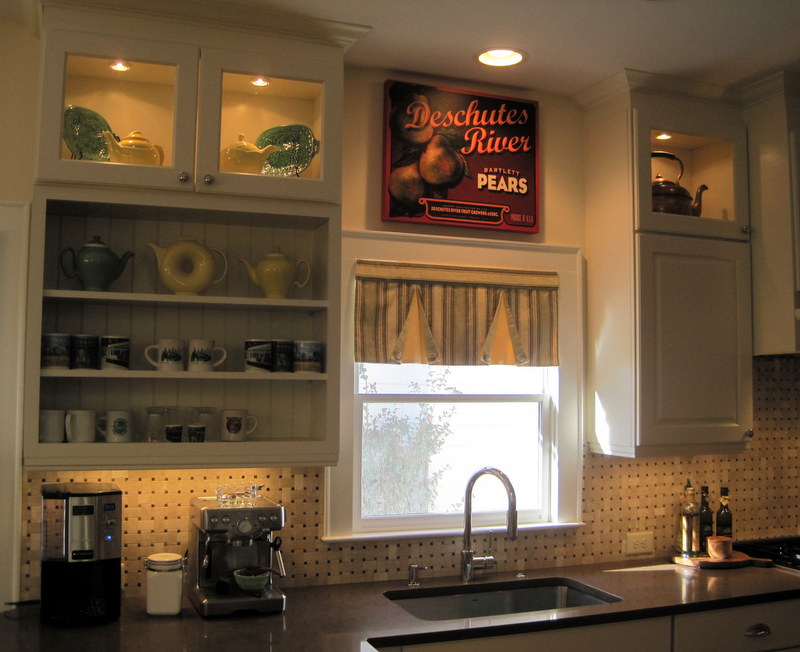 This view from the northeast corner takes in a good part of the kitchen: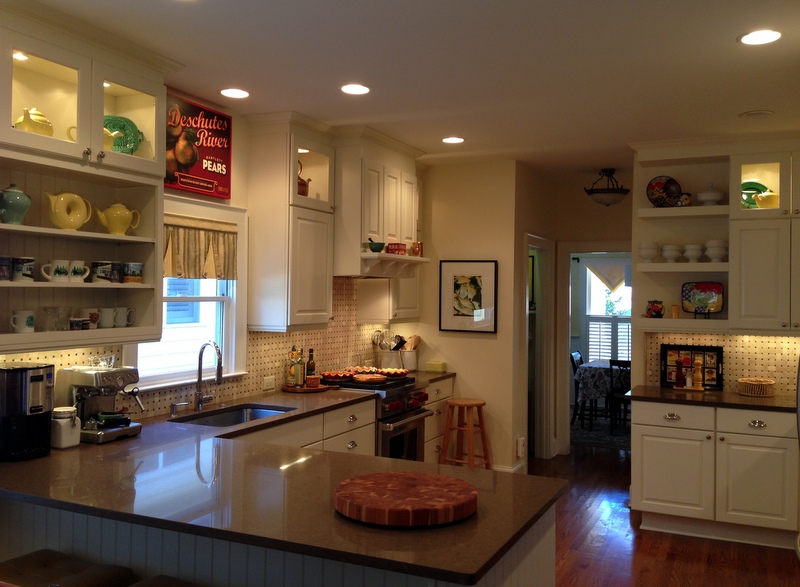 This is the time of year we tend to reflect on the things for which we are thankful. You can bet that Diane is thankful for her beautiful new kitchen!
In my next post I'll show you the dining room buffet and the butler's pantry. Diane did something very clever in the latter with a piece of home dec fabric. I hope you'll come back in a few days for a look. In the meantime, I send my best wishes for a wonderful Thanksgiving! I hope you get to spend it with people you love.