The star block I started playing with last week has expanded, now measuring 24½":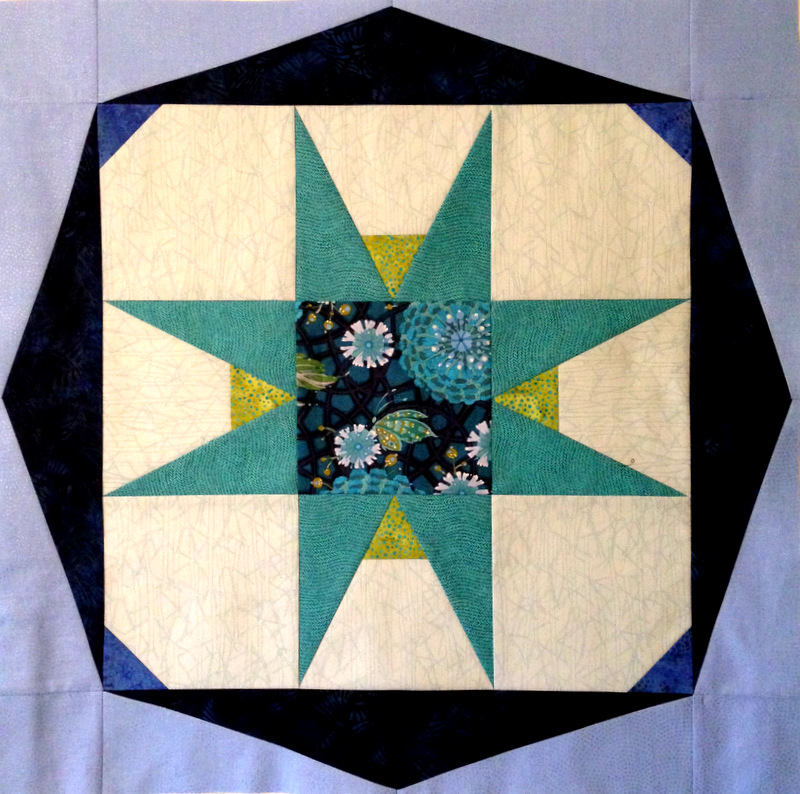 I cut enough fabric to make three more blocks and fashioned a plastic template to help me line up the points on the ring around the star: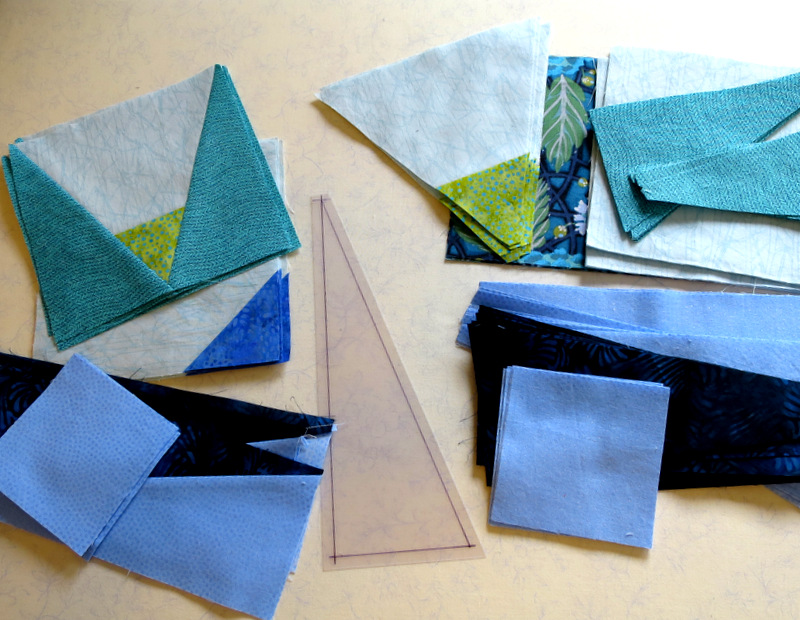 What's going on here? I have no idea. We'll just have to see where it takes me.